SAR #14170 Some Assembly Required. If you haven't checked into SAR, you don't know what you've been missing.
After 12 Months, The Number Of Daily Bitcoin Transactions Have Gone Nowhere Business Insider
PTSD treatment for veterans appears to be ineffective, report finds Los Angeles Times
Fukushima's Ongoing Fallout CounterPunch
China's Real-Estate Wrongs Project Syndicate
UK bans teaching of creationism in any school that receives public funding Raw Story
Presbyterians Vote to Divest Holdings to Pressure Israel New York Times
Argentina Bonds Rally as Fernandez Says Debt Talks Are On Bloomberg
Ukraine
EU, US threaten Russia with new round of sanctions over Ukraine DW

US steps up sanctions over Ukraine BBC

Russia redeploying more troops along Ukraine border, U.S. officials say Washington Post
Iraq
Big Brother is Watching You Watch
More Details on NSA Tapping the Internet Backbone Bruce Schneier

Local cops can track your phone, and the government doesn't want you to know how Columbia Journalism Review
Health Insurers Pressing Down on Drug Prices New York Times
Dear Defense Contractor CEOs: Why Is the Pentagon Buying Weapons With Chinese Parts Instead of US Parts? TruthOut
More than 400 U.S. drones have crashed since '01, hitting homes, roads Washington Post
How Foster Farms Used the USDA, Big Chicken Lobbyists and Lawyers to Avoid a Recall spocko, Firedoglake
It's Official. Big Food Sues Vermont TruthOut
"You Can't Eat Principles" – Detroit's Grand Bargain Moves Another Step Forward Melissa Jacoby, Credit Slips
Corinthian's Cloudy Future Inside Higher Ed. EM: "This soft-peddles the serious and multiple allegations of student-'success'-related data falsification levied at Corinthian"
Gary Becker's Failure to Understand the Current Crisis Bill Black, New Economic Perspectives. Becker is every bit as odious as Black indicates. I saw him speak at the 2008 Milken conference. It was the first time I saw toads hop out of someone's mouth.
Discounting the very distant future VoxEU
Stocks are 'dangerously overvalued,' M&A deals suggest MarketWatch
Last Time Corporate America Did This, The Stock Market Crashed Wolf Richter. Craazyman will of course point out that the gloomsters have been in full throat for years and have yet to win over Mr. Market.
Private Equity
SEC Charges Private Equity Firm With Pay-to-Play Violations Involving Political Campaign Contributions in Pennsylvania SEC

As Investors Grapple with Growing Cash Piles, Private Equity's Secondary Market Booms Forbes
The Only Things Standing Between Bank Of America And A $17 Billion Justice Department Fine Are Brian Moynihan's Negotiating Skills, Latent Charisma Dealbreaker
Class Warfare
A Drone Filmed A Gorgeous $24 Million Yacht Going Up In Flames Business Insider. A "class warfare" item due to the way the owner described the loss, which was actually in many ways honest but also terribly revealing.

Poll: Fewer Americans Blame Poverty on the Poor NBC
Understanding economics without economists MacroBusiness
The Dead-End Of Financialization: Innovation Is Slumping For A Reason Jeffrey Snider, David Stockman (Chuck L)
Antidote du jour (timotheus):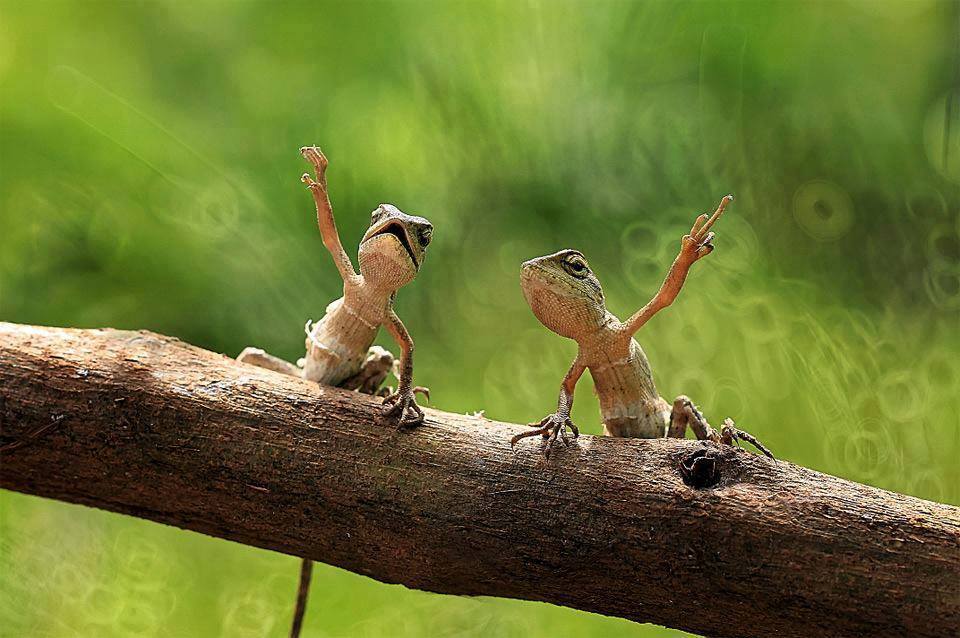 And a bonus video (Richard Smith):
See yesterday's Links and Antidote du Jour here.