Do Porn Watchers Have Smaller Brains? Discovery
New analysis contradicts findings published in Science PhysOrg
Trudo Lemmens of the University of Toronto critiques the recently distributed draft EMA Clinical Trials Data Release Policy Dr. David Healy (furzy mouse). Not pretty.
Change of Climate in the US Triple Crisis
US carbon curbs raise hopes for Paris deal Financial Times
Environmentalists And Nuclear: Not Such Strange Bedfellows OilPrice. I am sure readers' heads will explode, but view this as messaging you'll see some fauxgressives take up.
House prices fall most in five years: RP Data Business Spectator (Australia)
Chinese city outlaws price falls amid property bust MacroBusiness
How serious is China's property slump? Gavyn Davies, Financial Times
China explores bond buying in first hint of QE Ambrose Evans-Pritchard, Telegraph
China army official blasts U.S. 'provocative challenge' MarketWatch
Exceptionalism Without Exceptional Means? Moon of Alabama
Military, protesters in cat-and-mouse game ThaiVisa (furzy mouse)
The WSJ Suggests Hollande May Redefine Chutzpah by Complaining to Obama about BNP Paribas – on the 70th Anniversary of D-Day! Bill Black, New Economic Perspectives
Scots Are Divided Over Independence New York Times
Israel wary of Palestinian unity government Financial Times
Tariq Ali: In Cairo London Review of Books
Ukraine
Big Brother is Watching You Watch
SPY VS. SPY James Surowiecki, New Yorker. On America's history of industrial espionage.
US parties clash over prisoner deal BBC
Edison's San Onofre settlement mirrors bailouts of banks  Los Angeles Times
Study Examines Efficacy of Taxes on Sugary Drinks New York Times
50 Shades of Fed Washington Post
Private Equity
US watchdog triggers buyout group fee queries Financial Times. Get a load of this confession, erm, quote:

"In many cases, the fee split has changed but the magnitude of fees has increased," says the head of investor relations at a private equity group. "When the share to LPs [limited partners] increases, they add more fees."

Failure of Guidance on Leveraged Lending resembles the War on Drugs Walter Kurtz
Class Warfare
Is Piketty's 'Second Law of Capitalism' fundamental? VoxEU
Antidote du jour (Lance N):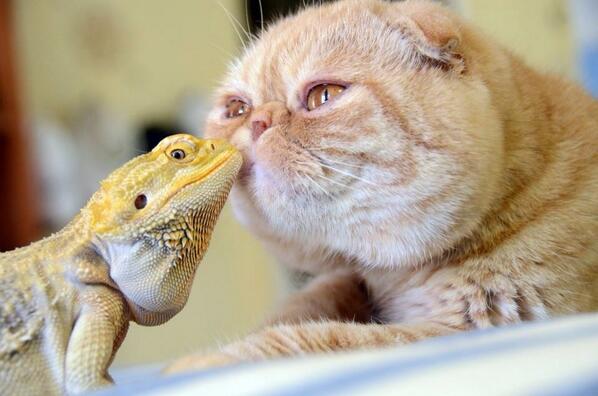 See yesterday's Links and Antidote du Jour here.