Deer colleague: young elk gets stuck in office Guardian (furzy mouse)
The Intelligent Plant Michael Pollan, New Yorker
This is Uber's playbook for sabotaging Lyft Verge. It's a literal, actual playbook. So what happens when the gloves come off and Valley Randroid Travis Kalanick stops playing Mr. Nice Guy?
A Tale of Two Markets: One for Wealthy Insiders, And Another For the Rest of Us Jesse's Café Américain. Yikes!
Soros's Argentine Bond Bet Revealed in Lawsuit in London Bloomberg. Billionaire cage match!
Arbitrage wastes the talents of finance's finest minds FT
Top 11 Funniest Papers in the History of Economics 250 Words. A bit stale, but ever green.
Opportunist shareholders must embrace commitment Martin Wolf, FT
Buffett Burger King Funds Flip Obama's Inversion Calculus Bloomberg
Does Business Short-Termism Require A Long-Term Stock Exchange? Forbes
Innovation does not equal GDP Growth The Growth Economics Blog
Legroom Gadget Maker Sees Sales Jump After Air-Rage Case Bloomberg
News Corp by its fingertips: Rupert Murdoch's Australian newspapers eye the abyss Trust the Toffs!
 Big Brother is Watching You Watch
In Senate-CIA fight on interrogation report, another controversy McClatchy. They don't even care enough to fake it any more:

Robert Litt, the general counsel for the Office of the Director of National Intelligence, is a former defense lawyer who represented several CIA officials in matters relating to the agency's detention and interrogation program. Now he's in a key position to determine what parts of the Senate Intelligence Committee's 6,300-page report will be made public.

Petition to Sen. Wyden — "Smart Track" cannot be "Fast Track" in Disguise Public Citizen. Important!
Michael Brown's Unremarkable Humanity Ta Nahesi-Coates, The Atlantic
Gilian Tett gets it very wrong on racial profiling Mathbabe
The Gates Foundation Education Reform Hype Machine and Bizarre Inequality Theory Truthout
The Governor's Primary in New York Editors, Times. "Governor Cuomo's Failure on Ethics Reform Hinders an Endorsement." Ouch.
The lower Congress sinks, the more voters may vote McClatchy
Ukraine
Russia-Ukraine Talks Yield Little Progress on Ending Conflict WSJ

Exclusive: In Ukraine, an armored column appears out of nowhere Reuters

Ukraine: Economy Declines, Merkel Sues For Peace Moon of Alabama
Iraq
Gaza
Gaza: Palestine first and last Le Monde Diplomatique

The Double Identity of an "Anti-Semitic" Commenter Common Dreams. Hasbara.

The Emails on Salaita Inside Higher Ed. Because markets:

Although a public university, UIUC depends heavily on private philanthropy, corporate donations and industrial contracts to top up its fee income. This may help explain the otherwise odd fact that a university, committed as Wise says to free intellectual inquiry, has decided that the first amendment needs to be tightened up.

And administrators never drop the bread butter side down.
Noam Chomsky to become new X-Factor judge News Biscuit
Ex-banker replaces rebel minister in French cabinet shake-up Reuters
Thailand's National Legislative Assembly New Mandala
Triple crown Economist
Developers offer hefty discounts in strained China homes market FT
Japanese Public Seen as Biggest Obstacle to Nuke Restart Bloomberg. Well, Japan is a democracy, right?
Class Warfare
How Social Media Silences Debate Times. That's not a bug…
Interview With Horace Dediu: What To Expect When Apple's Expecting Forbes
The Internet of Things: Monopoly Capitalism vs. Collaborative Commons Jeremy Rifkin, HuffPo
Ferguson and Bullshit Careerism Medium. Must read.
Antidote du jour, the Coastal Maine Botanical Gardens: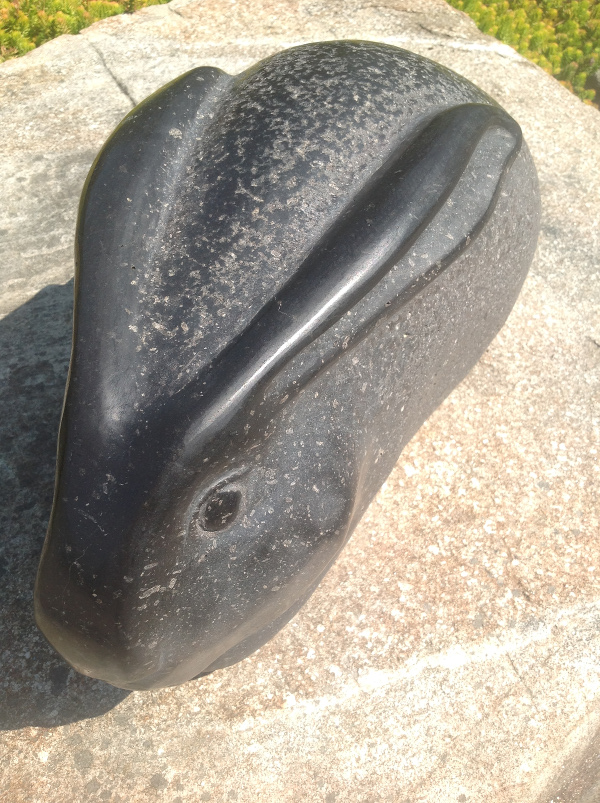 See yesterday's Links and Antidote du Jour here.