By Lambert Strether of Corrente.
ISIS
The Moustache of Understanding gets cold feet ["New York Times]. He must be a Communist. Ditto the Times editorial board [Times]. Sure, they're Communists too, but just now we read that Senator Joe Manchin (D-WV), who is not a Communist, will vote against arming and training the Syrian "rebels" [WaPo]. Congress just can't work up any enthusiasm [WaPo]. Sad to see. What's happening to this country?
Saudi clerics weigh in: People who issue fatwas justifying terrorism are "the order of Satan" [Reuters].  "Saudi Arabia's top religious clerics issued a statement banning travel to conflict zones as the country's conservative religious establishment backs the Al-Saud ruling family's efforts to defeat Islamic State" [Bloomberg]. Let me take a moment to translate "defeat the Islamic State," in this context. It means "get the toothpaste back in the tube." And AFAIK, the Al-Saud ruling family is rather large, and factionalized. In unrelated news, "Washington and Riyadh Are Ready to Let Bygones Be Bygones" [Foreign Affairs]. So that's alright, then.
In more unrelated news, the Saudis are cutting production to sustain prices above $100 a barrel [Bloomberg]. So that's alright, then.
The political class bayed loudly for their war, and now they have one, they don't like it. It's bizarre. It's almost impossible for me to believe in an outbreak of good sense in official Washington, so what sick game are they playing? Here's a hint: "Beating back [ISIS] may collide with existing law if the groups the U.S. wants to train or co-opt have murky human rights records" ["Obama's Dirty War," Politico]. After all, it's not illegal if the President does it. So that's alright, then.
Stats Watch
The FOMC announcement is at 2:00PM. Please add your post-game analysis in comments. My guess is that banksters will still get lots of free money. I mean, what are the odds? Pre-game analysis: Stock futures are flatlining, anticipating [NASDAQ]. Yellen seems to have made the right call in inflation; jobs are a problem; and consensus is no rate hike 'til 2015 [Business Insider]. As you breathlessly await the smoke from the Vatican, here are six things to consider: Continued tapering ("yes"), forecast changes ("tweaks"), delphic utterances (like July but "data dependent"), the dots (a "headache"), Yellen's messaging, and market reaction ["Fed watch: 6 things to focus on," FT].
EIA Petroleum Status Report: Imports and domestic output mean inventory build [Bloomberg].
Annals of Rental Extraction
Hedgies wanna take away your bread sticks at Olive Garden to pay themselves big fees [Salon].
Nevada electric utility seeks to put solar users in higher rate class [Review-Journal]. This is a bit stale. Readers, do you have other examples of utilities doing this?
And a smooth bait-and-switch operation at MNsure [Corrente].
3-D printing
We can print houses now [HuffPo].
We can print cars now [Gizmodo].
We can print spinal vertebrae now [CBS].
Demand for 3D printing skills is accelerating [Forbes].
Estonia's GrabCAD ("Github for mechanical engineers") acquired by 3D printing giant Stratasys for $100M in cash [TechCrunch].
Global Weirding
In shocker, Texas hires agnotologists to write its textbook material on climate [Newsweek].
Cllimate blogger reflects on 300th blog (just starting), encouraged by advancement at the local level. "It is only a matter of time that money starts to align with these climate interests and needs.  [Weather Underground].
Winter is coming, and one reason the Northeast is chillier than usual could be polar ice melt destabilizing the polar vortex [Daily Mail].
And there's a big climate march coming up in New York [Gothamist], followed by a UN Summit [Indian Express].
News of The Wired
* * *
Readers, feel free to contact me with (a) links, and even better (b) sources I should curate regularly, and (c) to find out how to send me images of plants. Vegetables are fine! Fungi are deemed to be honorary plants! See the previous Water Cooler (with plant) here. And here's today's plant (jsn):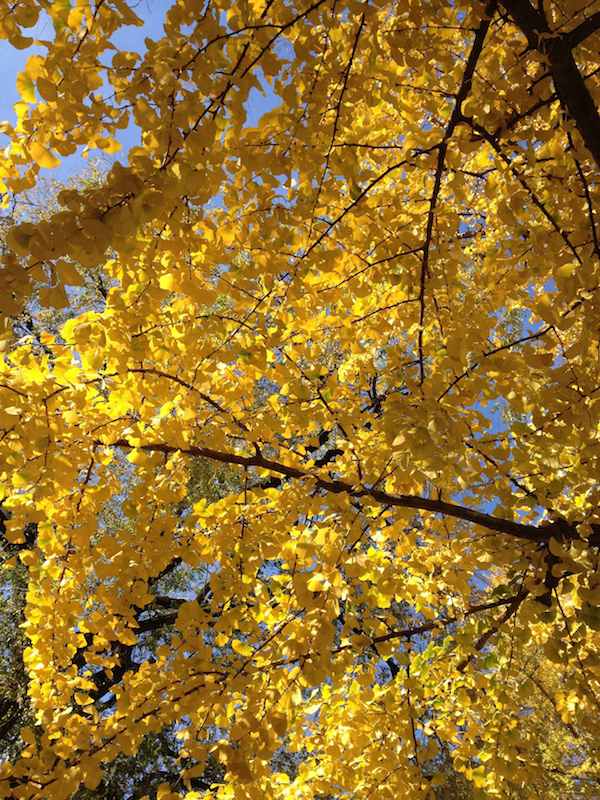 By Lambert Strether of Corrente.
The complexity and beauty of the plant world never ceases to amaze me. How trivial our systems are by comparison: Servers, ATMs, even the Internet. All trivial. Mechanical.
If you enjoyed Water Cooler, please consider tipping and click the hat:
Talk amongst yourselves!