By Lambert Strether of Corrente
Quantitative easing
62 of 64 economists surveyed think Fed will end QE this week [Bloomberg].
No more free money? Junk bond dealers have a sad [Bloomberg].
"Every car loan advanced to a high-risk, subprime borrower can be bundled into bonds that are then sold on to yield-hungry investors" [FT, "Fears grow over QE's toxic legacy"]. Wait, somehow that business model seems familiar…
This century's Treasury View on QE, with charts [Business Insider].
"[T]he end of QE will help reveal what asset classes have been lifted by their own fundamental strength, and which have merely been floating on the sea of US dollar liquidity" [FT, "The end of US quantitative easing: two charts"].
Yellen: "But it speaks to the depth of the damage that, five years after the end of the recession, the labor market has yet to fully recover" [WaPo]. Mission accomplished!
2014
Dogs that didn't bark in the Republican House [Bloomberg].
Senate, South Dakota: R Rounds up 9 on D Weiland as independent Pressler sinks [Argus-Leader]. And Weiland accuses the DSCC of "sabotaging" his campaign? [Argus-Leader]. Funny, I thought only Steve Israel did that. Now it's Michael Bennet?
Senate, Iowa: D Braley leads R Ernst within Marist poll margin of error [Bloomberg]. Cue "it all comes down to turnout."
Newspaper endorsements make single-digit differences in elections [Vox]. So the press actually does have a lot of power.
A series of throat-clearings at Brookings [Brookings].
2016
Hillary Clinton's (current) seven talking points on the stump for the midterms foreshadow 2016 [CNN]:
1.) [Insert candidate's name] is the "right leader at the right time with the right plan"

2.) "It's as though the other side wants to cast an air of amnesia"

3.) "You can't take anything for granted."

4.) "Everyone deserves a second chance, a third chance…"

5.) "Women hold a majority of minimum wage jobs in our country."

6.) "Grandmother glow"

7.) "Fear is the last resort of those who have run out of hope"
Jebbie in 2016: A giant among pigmies [Atlanticwire]. If I haven't clawed out my eyeballs after the mid-terms, a Clinton-Bush matchup in 2016 should do the trick.
Oh gawd. He is. He's going to. I just can't even [Guardian].
Businesses are in business to create profit, not jobs [Christian Science Monitor]. "Job creators," forsooth.
Stats Watch
Durable goods orders, September 2014: Although volatile, they "strongly disappoint," down 0.2% when up 0.5% was expected. Non-defense capital goods down 1.7% [Bloomberg]. On volatility, aircraft orders are said to be the culprit [MarketWatch].
Redbook, week of October 25, 2014: Store sales strong on "adult costumes" (!). And a Friday Halloween means more parties and more sales [Bloomberg]. Some stores marked down Halloween items earlier than usual [NASDAQ].
Case-Shiller, August 2014: Total year-on-year adjusted rate of monthly change fell sharply. "Price erosion significant," down in 12 of 20 cities surveyed, most severely in Chicago, Minneapolis, and Detroit [Bloomberg]. Deceleration continues [USA Today]. But "easy now." Views vary between analysts: Absolute prices are still up; condo prices are down the most sharply, said to be good for first-time buyers, with regional exceptions; and maybe the increase in rental rate relative to homeownership has bottomed out [Housing Wire].
Consumer confidence, October 14: At a new "recovery" high of 94.5, with gain concentrated in expectations component, not present conditions [Bloomberg]. Strongest reading since 2007, on falling gas prices, better jobs market, increased income expectations [WSJ].
Hong Kong
Student demands for second round of talks with government [Facebook (JeffW)]. Into the weeds?
Post-mortem and explainer with media critique on abortive protester "stay or go" referendum [China Matters].
Life hacks from the occupation. The protesters ferment banana peels to create vinegar, which they use for cleaning [Quartz].
The UK gave Hong Kong the rule of law, but not democracy [McClatchy]. Worth reminding ourselves of the distinction.
Ferguson
Fewer traffic tickets written in St Louis since protests began [KMOV]. Remember that's one way municipalities finance themselves in the St Louis area: Fees of all sorts, including from arrests. Hat tip, libertarians!
The Arch City Defenders lawsuit on Ferguson, Florrissant, and Bel-Ridge as municipal speed traps that target blacks [Newsweek].
Atmospheric piece on Ferguson Burger Bar [St Louis Magazine]. Despite the stressors, a lot of social capital in Ferguson and environs.
Good wrap-up of last week's Ferguson-related events [All HipHop].
Big Brother Is Watching You Watch
USA Today Washington Bureau Chief Susan Page, speaking Saturday at a White House Correspondents' Association (WHCA) seminar, called the Obama White House not only "more restrictive" but also "more dangerous" to the press than any other in history [WaPo]. The paper in front of every hotel room door in America….
"Patriot" act Section 213 "sneak and peek" secret warrants skyrocket, but 51 of 11,000+ (less than one-half of one percent) were used for terrorism [EFF].
Verizon secretly rewrites your HTTP requests to insert a permacookie onto your mobile device [Wired]. Well, as long as their repair guys don't go to sleep on my couch…
America the Petrostate
BHP selling Fayetteville shale gas field acquired from Chesapeake Energy in controversial 2011 deal [Agence France Presse].
Philadelphia City Council decides not to sell assets, in this case the municipal gas works, in single buyer "auction," ostensibly to prop up (looted?) pension funds [Inquirer]. I'm envisioning an underpants gnome-like playbook that goes like: 1) Loot pension funds; 2) sell assets to prop up pension funds; 3) loot assets. Ka-ching every step of the way for the FIRE boys, and commissions at every step. Too simple-minded?
News of the Wired
* * *
Readers, feel free to contact me with (a) links, and even better (b) sources I should curate regularly, and (c) to find out how to send me images of plants. Vegetables are fine! Fungi are deemed to be honorary plants! See the previous Water Cooler (with plant) here. And here's today's plant (JN):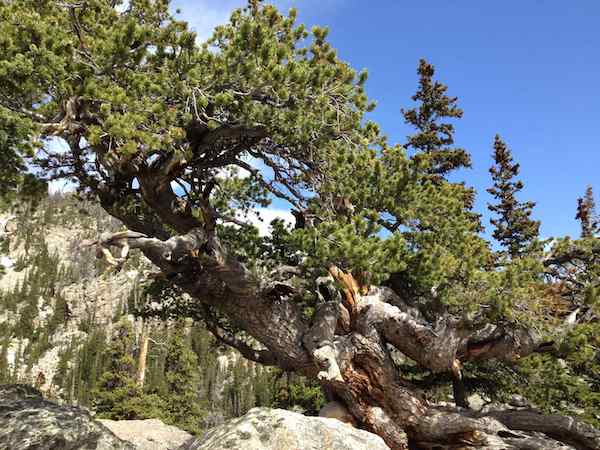 And I'm running just a bit short. Fall foliage would be nice!
Talk amongst yourselves!