By Lambert Strether of Corrente
2016
When host NPR Steve Inskeep pressed her, Warren repeated three times that she wasn't running, then grew exasperated: "I am not running for president. Do you want me to put an exclamation point at the end?" [CNN]. Except that's not a Sherman statement. Transcript [WaPo].
Jebbie releases 250,000 emails, loses 15 pounds [CNN]. Take that, Chris Christie! And that!
Schumer "bets" Hillary Clinton will run, praises Warren as "constructive" [Daily News].
48% of Democratic voters support Clinton, but 48% of Democratic voters also want a primary contest [Asbury Park Press].
Second O'Mally aide bails [Bloomberg].
Clinton in presser at Data 2x, an initiative between the Clinton Foundation, United Nations Foundation and Bloomberg Philanthropies (!): Advocates need "an evidence-based case for investing in women and girls" [USA Today]. I've heard Clinton say "evidenced-based" before, and didn't think much of it. I'm sure it focus groups well, however.
Clinton's support in Iowa today is double 2008's [FiveThirtyEight].
Cromnibus
Regulatory riders on a piece of must-pass budget legislation will be a common subject of debate over the next two years [The Hill]. For example:
Justice blocked from medical marijuana dispensary prosecutions under Federal law that conform to state law [Slate].
Ferguson
Federal judge rules cops can no longer use tear gas on protesters without declaring an illegal assembly [MSNBC].
"Witness 40: Exposing A Fraud In Ferguson" [The Smoking Gun]. Check out the handwriting…
Dorian Johnson's account consistent across two interviews [CNN]. Now that McCulloch has released the material he "inadvertently" suppressed.
"As a result of his actions, he is gone" [Guardian]. Ugly interrogation.
Mexico
"Mexico's Graveyard": Long-form backgrounder with photos on the city of Iguala in Guererro State near Ayotzinapa, where the 43 students disappeared [Mashable]. Detail shows much, much deeper roots than marches, protests.
Federal police implicated in Ayotzinapa attack, says study carried out with the support of Berkeley's Investigative Reporting Program [Revolution News]. So not just the locals.
NPR interviews (self-identified) survivor of attack that killed the 43 [NPR].
21-year-old Mexican student disrupts Malala Yousafzai's Nobel Peace Prize ceremony to show solidarity with the 43 missing students [CNN].
Serious clashes between federal police and protesters organizing a concert to honor the 43 missing college student in Guerrero [Voxxi].
"Today, with these crystal-clear examples of political and criminal collusion at hand, the three layers of government (federal, state and municipal) are being accused all at once of corruptive betrayal" [Seattle Times]. Oh, Mexico.
Sydney Hostage Situation
Police commandos storm Lindt Café after 16-hour armed siege [Guardian], unconfirmed reports of two dead [USA Today].
Australians tell Muslims #illridewithyou [ABC]. The suspect, Haron Monis, a self-proclaimed shiek, used Muslim iconography [ABC].
Uber charges $100 surge price to people fleeing armed hostage crisis in Sidney [Mashable]. They backed off, but that's how the algorithm works, isn't it?
Was this really the time and place for selfies? [Independent].
Meanwhile, five dead in Philly shooting spree [USA Today]. This story stays local, of course, since shootings in today's America are a non-story, and of course no waronterra hook.
Torture Report
One (1) person was imprisoned over CIA torture [Independent]. A whistleblower, of course! John Kiriakou.
Torture pays off with million dollar home [The Intercept].
Hong Kong
Police clear Causeway, last protest site [Wall Street Journal].
Democracy activist Benny Tai warns peaceful protest could be replaced by riots [Hong Wrong].
Big Brother Is Watching You Watch
Data mining in higher education via student ID cards [Minding the Campus]. Administrators love it!
Spain's Xnet movement, inspired by 15-M indignados and fights graft using Tor dropbox and journalistic protection [Sidney Morning Herald].
Stats Watch
Industrial production, November 2014: Up 1.3%. "[T]he output of every major industry group increased or remained unchanged" [Bloomberg].
Housing Market Index, December 2014: "6th reading in row that the index is above breakeven 50" [Bloomberg].
Deflation Watch
U.S. bond investors writing off inflation for years, maybe decades [Bloomberg].
Squillionaire David Koch: "I'm very worried that if the budget is not balanced that inflation could occur and the economy of our country could suffer terribly" [Political Wire]. Stupid or evil?
China, Poland, Sweden, Poland, the ECB…
Class Warfare
Shift workers more likely to suffer from poor health [Independent].
"[T]here is no empirical evidence that the private sector is intrinsically more efficient" [Business School of the University of Greenwich, UK (PDF)]. But wait! Because markets!
BlackRock managing director at has been banned from the industry for life by U.K. regulators for dodging fares on his commute [CNN]. There'll always be an England….
News of the Wired
* * *
Readers, feel free to contact me with (a) links, and even better (b) sources I should curate regularly, and (c) to find out how to send me images of plants. Vegetables are fine! Fungi are deemed to be honorary plants! See the previous Water Cooler (with plant) here. And here's today's plant (JJ):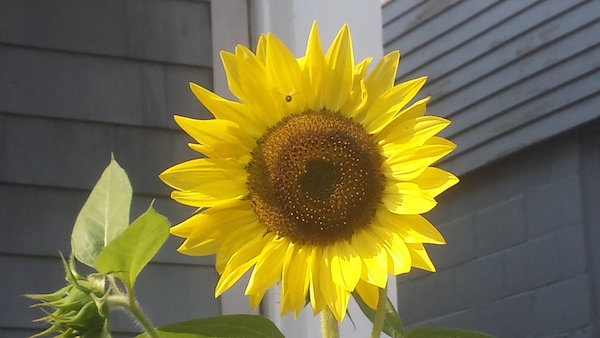 Brooklyn, NY.
Talk amongst yourselves!