Major cloud-seeding test gives mixed results Nature
Climate talks struggle into overtime FT
France drifts into deflation as ECB 'pea-shooter' falls short Ambrose Evans-Pritchard, Daily Telegraph
I Asked Jeff Bezos About The Tough Questions — No Profits, The Book Controversies, The Phone Flop — And He Showed Why Amazon Is Such A Huge Success Business Insider. The question and answer on profits isn't part of the transcript; it's buried in a video following the text "Here's what happened next". Naughty Business Insider!
Sony shuts down filming in the wake of hacking attack that has ruined its financial software as well as leaking thousands of embarrassing emails Daily Mail
After years of doubts, Americans turn more bullish on economy Reuters
The American Consumer Calls The Top Automatic Earth
The Federal Reserve's language lessons Reuters
Symmetric Application of Dynamic Scoring Econbrowser
Cromnibus
Bail-In and the Financial Stability Board: The Global Bankers' Coup Ellen Brown, Truth-out. Why Jamie Dimon, lobbying by Obama's side without an ankle bracelet, wanted to gut Dodd-Frank's derivatives provision so very badly.
Torture Report
'CIA paid me to use airstrip as rendition zone… and to look the other way': Former airport director reveals secret Polish staging post for U.S. torture programme Daily Mail. The director, in what I believe is a first, confirms "several 737s." The 737 has a seating capacity of between 85 and 215. See How Many People Did the CIA Process at Its Stare Kiejkuty "Black Site," and Where Are They Now?

Supreme Court Justice Scalia backs torture of terror suspects saying it's 'facile' and 'absurd' to rule out brute force in interrogations Daily Mail. Then again, Scalia thinks Jack Bauer saved Los Angeles. So there's that.
Black Injustice Tipping Point
2016
Jeb Bush sending signals that he may be getting ready for 2016 presidential run WaPo

Harry Reid's new mission: Blocking 'crazy stuff' Politico. Note that trade deals are not "crazy stuff."

Kochs Seek to Keep Funding Secret Fearing 'Grotesque' Campaign Bloomberg. No doubt!

Now We Face 2016! Michael Tomasky, New York Review of Books. The conventional wisdom.

… [t]he thundering high and crashing low of [younger] voters' experience with Obama—"I had such hope in him, I thought he could really change things"…

Well, that's what Obama ran on. Very explicitly. A Martian, as opposed to a Beltway insider, would find Tomasky's vicious cynicism breathtaking. And yet Tomasky wonders why it's hard to get Democratic "core voters" to the polls!

Hillary Clinton should run on a single-payer platform: Guest opinion Oregonian. Na ga happen, though I'd love to be surprised.
Even Before Long Winter Begins, Energy Bills Send Shivers in New England New York Times. At the 7/11: They'll keep screwing us until they get their pipelines.
Social Security continuing to pursue claims against family members for old debts WaPo
ACLU chapters in Missouri and Kansas find new energy to deal with controversies Kansas City Star
Big Brother Is Watching You Watch
Tor is not a "Fundamental Law of the Universe" Pando Daily

Records reveal why court shut down Bush-era spy program WaPo
Class Warfare
Ukraine
Who Will Foot the Bill in Ukraine? Foreign Policy. We'd rather sanction Russia than pay Ukraine's bills.

Ukraine welcomes prospect of US military aid Al Jazeera
Syraqistan
China offers to help Iraq defeat Sunni extremists FT. US intervenes; hilarity ensues.

Another Overview Of The Situation In Syria Moon of Alabama. "The U.S. has given up on the Fee Syrian Army." I think that's a typo…
Prenatal exposure to common household chemicals linked with substantial drop in child IQ Science Daily. Agnotology?
How Greenpeace Wrecked One of the Most Sacred Places in the Americas Gizmodo. Shaking my head.
This Week in Religion: Kentucky Govt Finally Cuts Off Subsidies to Noah's Ark Museum Alternet
Birdsong and human speech turn out to be controlled by the same genes WaPo. The Avian Phylogenomics Consortium "reordered the bird tree of life." This work is so totally non-crapified it's a real pleasure to see.
Antidote du jour: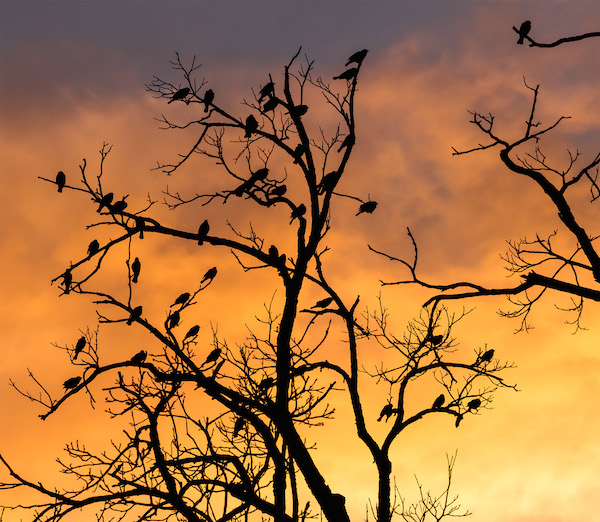 Bonus video for the NC readers who are both Gilbert & Sullivan fans and biblical philologists:
See yesterday's Links and Antidote du Jour here.