Sun's sizzling X-rays photographed BBC (David L)
Hunter-gatherer past shows our fragile bones result from inactivity since invention of farming PhysOrg (Chuck L). Everyone should weight train!
Nothing Changes as Much as the Past CounterPunch (Chuck L)
Financing Climate Safety Jeffrey Sachs, Project Syndicate
The Challenge of Non-Lethal Force at Sea Center for National Maritime Safety. Mainly about China.
China's trade growth seen falling short of target in 2014 Reuters
Japanese cabinet approves Y3.5tn stimulus Financial Times
Latest from the Greek front: A nightmare scenario for Greece and Europe failed evolution
Fury with MPs is main reason for not voting – poll Guardian
Ukraine/Russia
5 Things That Could Save Russia From Recession in 2015 24/7 Wall St.

Russia Debt One Grade Above Junk With Downgrades Coming, How Likely is Default? Michael Shedlock. One big caveat: the 1998 default was voluntary.
Big Brother is Watching You Watch
NSA IOB Report Dump – Still Missing Files Patrick Durusau

Proposal of New Provisions Applicable to All Services of the secret TISA negotiations Association of Whistleblowing Press

If you still trust Tor to keep you safe, you're out of your damn mind Pando. Paul Carr does not mince words!
As Medicaid Rolls Swell, Cuts in Payments to Doctors Threaten Access to Care New York Times
Black Injustice Tipping Point
wilfully obtuse Abagond (Judy B)
How the Trans-Pacific Partnership Sells Out American Women CounterPunch (Chuck L)
Entering the Secret Garden of Private Equity Gretchen Morgenson, New York Times. More on this next week…
Break Up Citigroup Simon Johnson, Project Syndicate (David L)
Job Engine Running Low on Gas Wall Street Journal
Class Warfare
The road to Americans serfdom via the housing market: The trend towards renter households will continue deep into 2015. Dr. Housing Bubble

Profit from Crisis: Why capitalists do not want recovery, and what that means for America USAPP
Arthur needs to take his cat to the vet Lambert
David Bromwich · Working the Dark Side: On the Uses of Torture London Review of Books. Today's must read.
Antidote du jour (Diane K):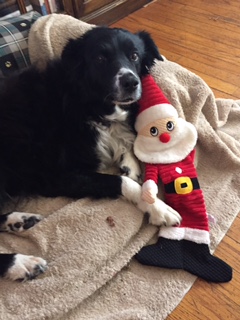 See yesterday's Links and Antidote du Jour here.