Dear patient readers, I need to regroup a bit after all this Greece coverage, which is likely to continue at a busy pace this week. I hope to do some catchup posts but no promises.
New Study Finds Therapy, Antidepressants Equally Effective At Monetizing Depression Onion (David L)
2015 – Breakthrough Technologies MIT Technology Review (David L)
Is Google making the web stupid? Seth Goldin (Keith M)
Google and blogs: "Shit." Macro (Keith M). FWIW, our traffic is up from last year, before our intensive Greece coverage, and that means up before our May traffic whackage kicked in (as in not relative to what they euphemistically call on Wall Street "easy comparables"). So it must be our intensely engaged readers getting like-minded people interested.
How Hot Peppers Can Ease Pain The Scientist (Nikki). The pain killing properties were long known, the mechanism not.
Unbalanced hopes for the world economy Martin Wolf, Financial Times (David L). Important.
Bee confirms, Berlusconi denies AC Milan bid
Grexit?
Greece to request bailout extension Financial Times

Greece to try for loan extension from eurozone ethakimerini. This seems bizarre. on the one hand, Tsipras proposing a deal that calls for "no unilateral action" which basically means not implementing any new measures that would affect the primary surplus while the loan extension, as opposed to bailout extension, is in place. That means no new social programs. On the other hand, Tsipras tabled measures today that come up for a vote Friday, as in before the Eurogroup could decide, even assuming it agrees to meet, that do precisely that. Is this meant as a poke in the eye? It is a very mixed message at best. Or maybe is presupposes that the proposal won't even lead to a meeting.

Greece to submit loan request to euro zone, Germany resists Reuters. Early AM update. Quelle surprise.

The pro-worker, pro-growth experiment in Greece is under threat Bernie Sanders, Guardian

EU Faces Greek Democracy in Great Euro Poker Game – UKIP Leader Nigel Farage YouTube (Chuck L)

Your updated Greek calendar FT Alphaville

Eurogroup meeting Overview; Presentation Greece Finance Ministry (Δημήτρης)

Greek Minister Yanis Varoufakis's Style Irks His Eurozone Peers Wall Street Journal. Jeff W; "If they can't criticize you on substance, they'll criticize you on style."
Swiss prosecutor raids HSBC premises Financial Times. This is major.
Peter Oborne resignation: Senior writer dramatically quits Telegraph over HSBC allegations Independent (Chuck L)
PETER OBORNE QUITS TELEGRAPH Guido Fawkes. Richard Smith: "Torygraph earthquake".
Ukraine/Russia
Der Spiegel: 'In the Crisis, Nuland Herself has Become the Problem' Der Spiegel (YY). This is in German but worth your time to run it through a translator if you don't read German. This is pretty brutal by Der Spiegel standards.

Ukraine crisis: US warns Russia as UN backs ceasefire deal BBC

China, Russia to mark 70th anniversary of the end of second world war in show of unity South China Morning Post
Syraqistan
CIA Looking Into Weather Modification As A Form of Warfare George Washington
Big Brother is Watching You Watch
Meet the serial failures in charge of protecting America's online privacy Mark Ames, Pando
Obamacare
Elimination of 'public option' threw consumers to the insurance wolves Center for Public Integrity (furzy mouse). Note a big misdirection at the top, that the public option was ever a serious proposal. But the fact that an article is trying to pin the ditching of the phony public option on Lieberman looks to be a sign that the Dems are seeing Obamacare become more and more unpopular as users get more experience with IRS hassles, unexpected costs, narrow networks, and high deductibles.

7 On Your Side: Covered California patients under Blue Shield, Anthem Blue Cross say they can't find a doctor ABC7 (EM)

Number enrolled in Obamacare nearly doubles Financial Times
Hospital Discharges Rise at Lucrative Times Wall Street Journal
US sets deadline over crisis-era charges Financial Times. T minus 90 and counting.
Wall Street Is Scared of a President Rand Paul, But the Entire GOP Field Should Frighten Them New Republic
Home Alone: N.C. State Sen. Jeff Jackson Storify (Laura C)
States consider requiring shareholder approval for political gifts Center for Public Integrity (furzy mouse)
Crude-By-Rail Shipments Through Bay Area Halted CBS San Francisco (EM)
Derailed CSX train in West Virginia hauled newer-model tank cars Reuters (EM). To get an idea what this looks like: Towns evacuated after crude oil tankers derail, explode in West Virginia YouTube (Paul Tioxon)
The Miracle of Minneapolis Atlantic (Ryan R)
Class Warfare
VW recognizes anti-UAW worker group ACE at Tennessee plant Reuters
Extinct—Extincter—Extinctest Dimitri Orlov (YY). I love his suffer no fools attitude toward climate change denialists.
Monopoly's Inventor: The Progressive Who Didn't Pass 'Go' New York Times (Chuck L)
Antidote du jour (Lambert via Twitter):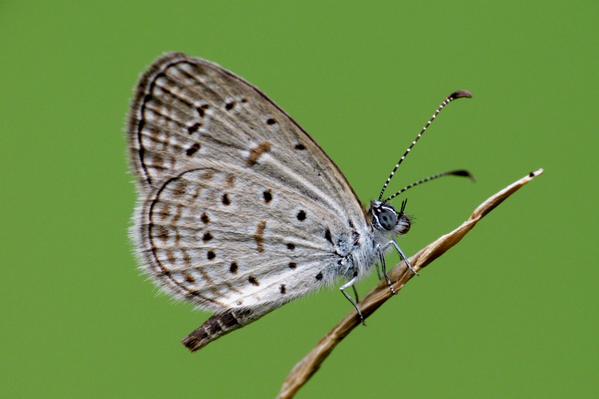 See yesterday's Links and Antidote du Jour here.