Loose herd of buffalo that crossed NY highway near Albany shot, killed Syracuse (bob) :-(
Calbuco volcano eruption caught on video by a hiker YouTube (Lambert via @isaach)
Scientists see deeper Yellowstone magma Science Daily (Chuck L)
Diabetes drug found in freshwater is a potential cause of intersex fish PhysOrg
Pro/Con: Why Google's Fi Could Be Awesome and Terrible Gizmodo/ They missed a biggie: Google is, by design, the WORST at customer service.
FBI And United Airlines Shoot The Messenger After Security Researcher Discovers Vulnerabilities In Airplane Computer System Techdirt (Chuck L)
Screens Are Wrecking Your Sleep. These Companies Say They Can Help Bloomberg. Lambert: "How meta."
Brain Cancer Cases Shot Up in This Florida Town—Is a Defense Contractor to Blame? Nation (Adrien). Aiee.
Labour attack NHS 'private medicine' levels BBC
Could Britain vote to quit the EU and the US? William Pfaff (Chuck L)
Grexit?
Syraqistan
UN: High civilian toll in Yemen conflict; at least 550 dead Associated Press

Stark reality behind CIA drone operations as innocent die Financial Times
Big Brother is Watching You Watch
German Intelligence Under Fire for NSA Cooperation Der Spiegel

America's Intelligence Empire Marcy Wheeler
Imperial Collapse Watch
April 1961 versus April 2015 – David Petraeus and the demise of the "warrior" ethos Sic Semper Tyrannis. A must read. (Gabriel also recommends Passions of the Meritocracy Baffler

BART has a new problem: old tracks San Francisco Chronicle

Louisiana State to Draft Insolvency Plan as Jindal Cuts Loom Bloomberg (Joe M)
Trade Traitors
2016
Obama may move to New York after presidency, insiders say The Secret Service detail is a huge constraint on where he can live. They need a house with enough acreage (to have enough in the way of sight lines). Obama will no doubt retire richer, but Hillary and Bill wound up in Chappaqua because they could not find a property large enough to be made secure closer to NYC. My then attorney had a house in New Rochelle (a close-in commute) with 4 acres (very very large for New Rochelle). Hillary's broker called her (the attorney wife was from a real estate family and was in charge of all the property wheelings and dealings).
Broker: Hillary is interested in your house.

Lawyer: It's not for sale. But if you are looking for comps, it would go for at least $2.5 million.

Broker: She can only afford $1.8 million.

Lawyer: I told you it was not for sale. You are wasting your time and I hate the bitch. The more you talk, the more my price goes up.
Lawyer then hangs up. Despite that, Hillary and her broker drive up the driveway the next day (as in they trespass). The nanny and the seven year old son see the pair staring in the front window.
That evening, the son says: "Mommy, we can't sell the house to them. They are cheats and liars."
Minnesota declares state of emergency over bird flu in poultry Reuters (EM)
In suit, Blue Shield cites extravagant spending by fired executive Los Angeles Times
U.S. Corporations Spent $1 Trillion in Stock Buybacks Economic Populist
HSBC Considers Leaving U.K. UBS made the same threat and found no country that could credibly backstop them would have them.
Flash crash charges garner increasing skepticism in high-speed world Reuters. The rest of the world is laughing at this case. The coverage in yesterday's Financial Times was withering.
Class Warfare
The Asshole Factory Medium (Kathlene). A must read.
Antidote du jour (Phil). NC's first ibis: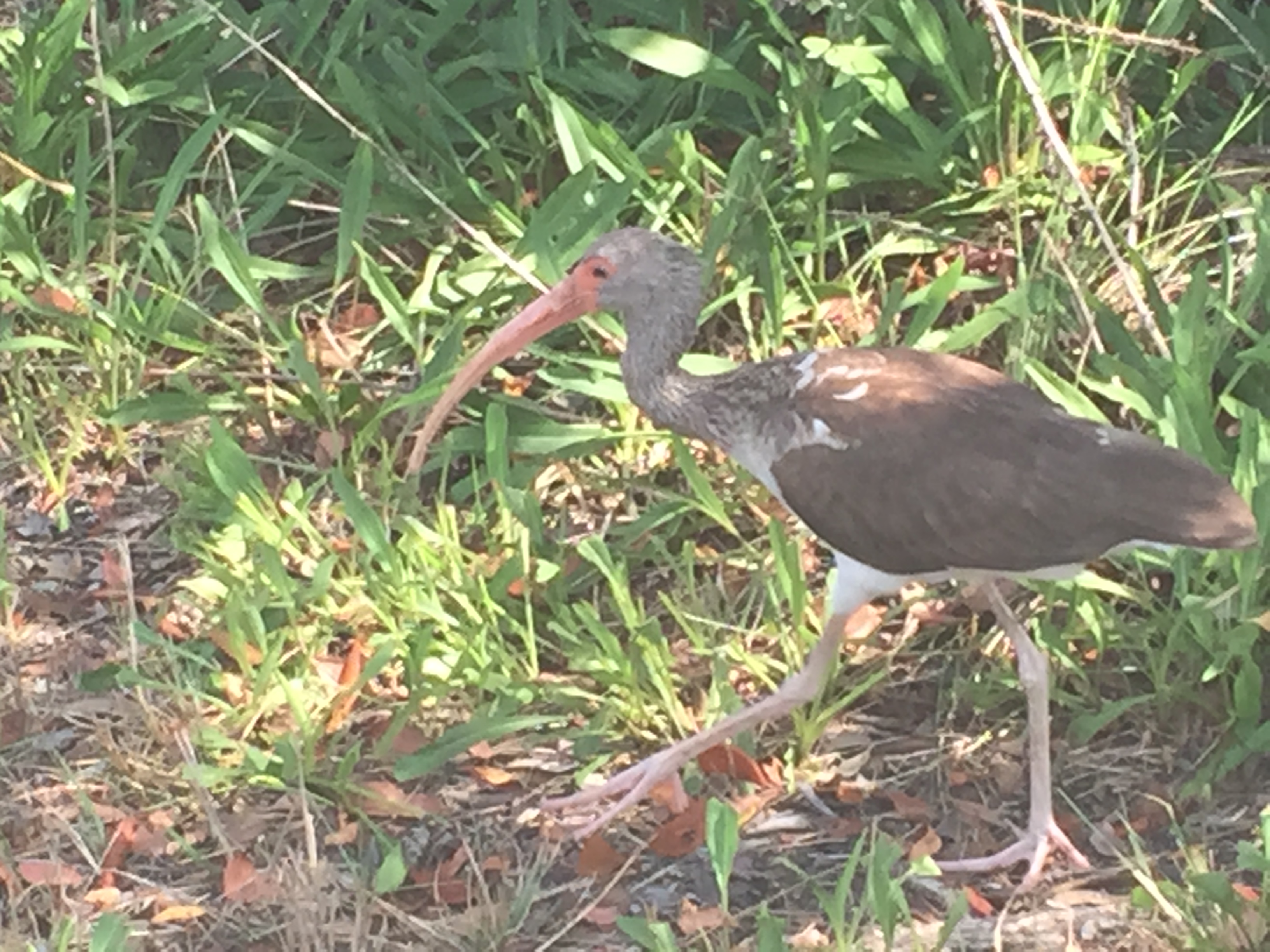 See yesterday's Links and Antidote du Jour here.