Creator Of Pink Flamingo Lawn Ornaments Passes Away At 79 Consumerist
The blind Jack Russell with his own guide dog: Pair of abandoned pets looking for a new home but they have to be adopted together because they can't cope apart Daily Mail (LaRuse)
Suspicious DNA Tests Allegedly Prove Fried KFC Rat Was Just a Chicken Gawker. Eeew! See the original photo.
All Airlines Have the Security Hole That Grounded Polish Planes Wired (William B)
The Self-Similarity of Tech Ubiquity (David L)
Major internet providers slowing traffic speeds for thousands across US Guardian
Confirmed: Masculinity is so fragile, guys will overcompensate to avoid being 'feminine' Medical Daily. We need a study for this?
Can the Bacteria in Your Gut Explain Your Mood? New York Times (David L, frosty zoom). I'm leery of this theory, in that anyone who has taken a a course of antibiotics, particularly repetitively (childhood acne, ear infections, dental abscesses) will have killed off a fair bit of what is politely referred to as their intestinal flora. The more health-conscious eat yogurt, drink stuff like kombucha, or take probiotics to replenish what the drugs wiped out. That presumably means they have changed the composition of their gut bacteria. I can't think of a single person whose mood has changed when looking at the before antibiotics v after antiboitics time frames.
Children of Smog in Delhi Real News Network
Free trade agreements 'preferential' and dangerous, says Productivity Commission Sydney Morning Herald (EM)
The Story In Japan Is Not That Blacks Are Excluded But That Truth Has Been Swept Under The Carpet Forbes (Bob H)
Can the U.S. and China Avoid the Enemy Trap? New Yorker
America, China, and the Productivity Paradox Stephen Roach, Project Syndicate
British Regulators Extend Clawback Rules for Bankers' Pay New York Times
The case for capital controls in the UK? FT Alphaville
Scotland is refusing to give the Queen any more money Business Insider
Grexit?
Greek crisis: Bailout deal in doubt as Tsipras faces creditors Guardian. Live blog. Our concerns yesterday about the risk of the preliminary deal going pear shaped are looking to be well founded. It was more instinct, as opposed to a firm much news foundation, but there was so little positive messaging that it was a real tell that there was a dangerously high level of hostilities and unresolved issues for a deal that needed to be put to bed in such short order. This is even worse than I imagined. The IMF is pushing Greece to make fewer tax increases and more pension cuts. The Left Platform is on the verge of bolting, and this demand will insure it. Is the IMF is either utterly blind to domestic politics or out to make sure Tsipras and Syriza go down (as in Tsipras loses all cred by needing to rely on To Potami and New Democracy votes to get supporting legislation passed)? They also apparently don't buy Greek numbers (not surprising given the history, courtesy IsabelPS) and think Greece needs to come up with another €700 million.

"Non-acceptance of equivalent measures never been done before. Not in Ireland or Portugal" says @atsipras. Doesn't mean proposal rejected... @SpeigelPeter. Refers to the fact that the creditors asked for a 1% reduction in pensions, Greek proposal found a way to get same budget results with lower de facto pension cuts and tax increases. More detail from FT live blog:

Before boarding his plane to Brussels, the Greek Prime Minister said:

"The rejection of equivalent measures has never happened before. Not in Ireland, not in Portugal. Nowhere! This curious stance may conceal one of two possibilities: either they (the EU and IMF) don't want an agreement or they are serving specific interest groups in Greece."

Why the IMF's so hard on Greece Politico

Knives out for Tsipras as Syriza hardliners threaten mutiny Financial Times

Giagiá and pappoús march slowly against Tsipras Financial Times

German bailout fatigue carries new risks for Merkel Reuters

Greece debt crisis: the offer from Athens in detail Guardian

Greece given 4 days to enact reforms Financial Times. "Berlin has insisted on full and immediate legislative approval of measures that may be agreed at a meeting of eurozone finance ministers on Wednesday evening." The Greek commitment is seen as necessary to secure passage of the bailout in the Bundestag.

PM to meet Draghi, Juncker, Lagarde ahead of Eurogroup ekathimerini. Important despite anodyne title. Take note of the gaps and what Greece is expected to deliver.

Greeks Swing Between Hope and Fear as Bailout Talks Reach Decisive Phase Wall Street Journal

Eurogroup chief @J_Dijsselbloem told by leaders on Mon to get Greece settled on Weds even if takes all night, indicates senior EU official. @jameskanter

The Problem With a Small Europe Project Syndicate
Ukraine/Russia
NATO Refocuses on the Kremlin, Its Original Foe New York Times
Syraqistan
The Saudi Cables: Revelations from Iraq, Yemen, Somalia, Lebanon, Sudan & Egypt Kevin Gosztola, Firedoglake
Alberta passes bill banning corporate and union donations Global News (Dr. Kevin)
Big Brother is Watching You Watch
Trade Traitors
Chinese Billionaire Clinton Fan Sees 'Friendly' Presidency Bloomberg (furzy mouse
As Florida Governor, Jeb Bush Provided Special Access to Lobbyists International Business Times
Black Injustice Tipping Point
Calls to Drop Confederate Emblems Spread Nationwide New York Times

Alarming Statue of a Racist and Horse Perfectly Honors The Confederacy Gawker (reslic)
Former U.S. agent to plead guilty to bitcoin theft in Silk Road probe Reuters (EM)
More Americans Are Renting, and Paying More, as Homeownership Falls New York Times
Durable Goods Orders Plunge in May, Huge Downward Revisions in April Michael Shedlock
Keynes on Paradigm Change Ed Walker, emptywheel
Class Warfare
Is There a Student Loan Debt Crisis? Adam Levitin, Credit Slips

The US needs to follow Europe's lead and create a "grey area" class of workers Quartz. Reslic: "I'd call it Semi-Serf. In Dixie we don't own our slaves, we rent them now…."

Bloomberg's Baby Davos Baffler (Gabriel). Similar aim for the Milken Conference, which has never achieved anywhere near the cachet of Davos.
Antidote du jour: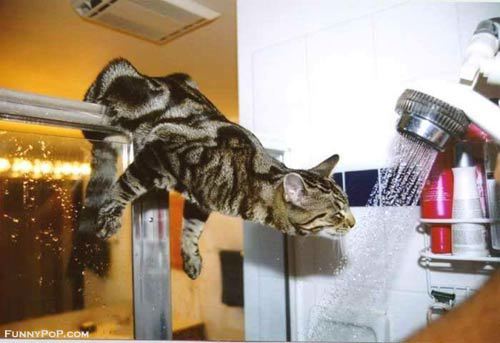 See yesterday's Links and Antidote du Jour here.