MH370: "Plane seat" found washed up on Reunion Island three months ago Daily Telegraph
Jack Bogle Explains How the Index Fund Won With Investors CNN Money. The headline isn't very interesting. This, from Vanguard Group founder Bogle on secondary markets, is:
Q: You're concerned that the financial sector is too big. Why?

[BOGLE]: The job of finance is to provide capital to companies. We do it to the tune of $250 billion a year in IPOs and secondary offerings. What else do we do? We encourage investors to trade about $32 trillion a year. So the way I calculate it, 99% of what we do in this industry is people trading with one another, with a gain only to the middleman. It's a waste of resources.
Why 99% of trading is pointless MarketWatch. Following up on Bogle:
It's a lot of money, $32 trillion. Nearly double the entire U.S. economy moving from one pocket to another, with a toll-taker in the middle. Most people refer to them as "stock brokers," but let's call them what they are — toll-takers and rent-seekers.
Eesh, it's like these Wall Street guys have Volume III of Das Kapital on their nightstands for bedtime reading. What's the world coming to?
Goldman Sachs agrees $270m settlement with mortgage bond investors International Business Times. Cost of doing business.
Liar Loans Pop up in Canada's Magnificent Housing Bubble Wolf Street
Who Really Benefits From Bailouts? Bloomberg
Lehman Brothers Once Again… Brad DeLong, Washington Center for Equitable Growth
The US in Recession? The World? Econbrowser. By Betteridge's Law, no.
US wages grow at slowest rate since 1982 FT
Only a payrolls surprise could shake stalling market Reuters
Surveys in Crisis Carola Binder
Federalism Form and Function in the Detroit Bankruptcy SSRN. Of relevance to Puerto Rico.
Under the right conditions, we learn, a federal court can formally honor the explicit restrictions in the Bankruptcy Code while functionally exercising significant influence throughout a chapter 9 case. Some of the , including confidential mediation overseen by a powerful chief district judge and the court's feasibility team.
What Is Wrong with the West's Economies? NYRB
Ex-NZ financial service provider allegedly behind major international fraud boasted to investors of its NZ 'licence' & NZ regulatory oversight Interest (RS).
Special Branch raids deputy public prosecutor's office at MACC for 1MDB documents Malaysian Insider
Leaked IAAF doping files reveal 'extraordinary extent of cheating' BBC
Grexit?
Jeremy Corbyn: 'This is the most open democratic election Labour has ever had'  Guardian. Interview.
Jeremy Corbyn interview: "I think we have to think in terms of the disillusioned who didn't vote" New Statesman
Institute of Peace's Hawkish Chairman Wants Ukraine to Send Russians Back in Body Bags The Intercept
Syraqistan
Obama Administration SHOCKED That People Being Bombed By It Retaliate (Updated) Moon of Alabama
Enclaves swapped in landmark India-Bangladesh border deal BBC
In NYT's Fictional Presentation, China Pioneered the "Collect It All" Strategy Emptywheel
Black Injustice Tipping Point
Suspend Your Decision About the Propriety of Devil-Worship and the Expediency of Conciliating the Devil, or: Born One-Hundred Ninety-Six Years Ago Today Blckdgrd
Authorities investigating after 47-year-old loses consciousness in Dallas County jail lobby, dies Dallas Morning News. "He came in saying, 'Don't be scared of me. I just need some help.' They just tackled him as if he'd threatened their lives,' [April Berryhill, who had come to the jail to submit a property release form,] said."
Sources: Grand jury indicts Attorney General Ken Paxton WFAA
2016
Class Warfare
Dentist who killed Cecil the lion was accused of sexual harassment by a former employee at his practice and settled out of court for $127,500 Daily Mail
Does Zimbabwe Really Need Trophy Hunting? New Yorker (furzy mouse).
Do Chinese People Lead More Nuanced Emotional Lives? Priceonomics. "The researchers hypothesize that if someone places a higher value on interdependence, they'll also place a higher-premium on this kind of suffering-derived understanding."
Trevor O'Brien, the Product Lead Running All Twitter Apps, Is Departing ReCode. Twitter, a wonderful platform cursed with stupid money and bad management.
Knowledge Map At The Washington Post (Rediscovery of HyperText) WaPo
Not the retiring type: meet the people still working in their 70s, 80s and 90s Guardian
Under the Surface update tells backstory of NY frack ban Findings statement denouement of environmental epic Shale Gas Review. The home rule movement.
The invisible network that keeps the world running The Verge. The romance of supply-chain infrastructure.
Antidote du jour (via):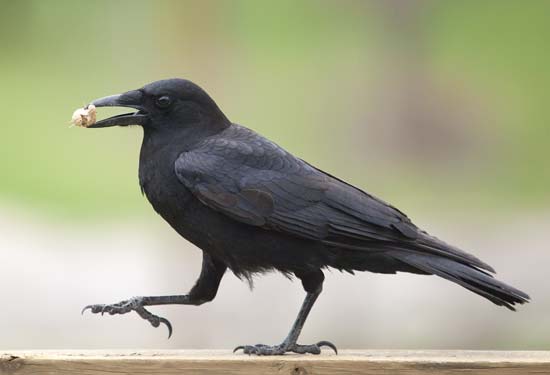 See yesterday's Links and Antidote du Jour here.