Depraved Masochist Enjoys Following The News Onion
Why Istanbul Should Be Called Catstantinople Wall Street Journal
Mexico says it is committed to reducing sea turtle deaths Associated Press (furzy mouse)
Former President Jimmy Carter to be treated for brain cancer Reuters
Bean Counters to the Rescue Foreign Affairs (furzy mouse)
Profit-seeking, confidential rebates driving up cost of generic drugs Summer Academy (Dr. Kevin)
Mr. Market Has a Sad
China Tests Its Most Dangerous Nuclear Weapon of All Time National Interest
Euro Area Banks Remain Vulnerable Bruegel
Grexit?
Somersaulting Alexis Tsipras prepares next trick Financial Times
Greece is for sale – and everything must go Open Democracy
Big Brother is Watching You Watch
Ashley Madison founder emails leaked in new data dump Reuters (EM)
Extortionists Target Ashley Madison Users Brian Krebs. As we predicted…
Spotify Clears Up Its Controversial Privacy Policy Wired (Robert M). Lists policies of some other majors services. And Wired sorta defends practices that I find invasive, "because social".
Imperial Collapse
America: A Land Where Justice Is Absent Paul Craig Roberts (RR)
California's Obamacare exchange criticized for not fixing enrollment, tax errors Los Angeles Times. Lambert: "Nobody could have predicted…."
Democratic Blues: Barack Obama will leave his party in its worst shape since the Great Depression—even if Hillary wins Politico. Friday cover story.
Bernie Sanders To Introduce Legislation Abolishing Private Prisons When Congress Reconvenes ThinkProgress
Donald Trump Just Stopped Being Funny Matt Taibbi, Rolling Stone (resilc)
Why is Donald Trump holding a massive pep rally in Mobile, Ala.? Washington Post
Trump Thinks Alabama Is Key to Winning the GOP Nomination Bloomberg. Someone needs to inform him that Southerners do not like New Yorkers.
For once, Donald Trump drops the mic Washington Post. So much for that "massive pep rally"
Bergdahl lawyer slams candidate Trump over 'traitor' comments Reuters (EM)
Wildfires rage in U.S. Northwest, army and foreign crews called in Reuters (EM)
Nestle Pays Only $524 to Extract 27,000,000 Gallons of California Drinking Water AntiMedia (EM)
Drought Watch: Hey Bud, This Water's for You! FOX 11 LA KTTV. EM: "Compared to Nestle, A-B is a model citizen re. water usage. I might even be tempted to buy some Budweiser by way of 'thanks!', except that it's still what my late father referred to as a 'pisswater lager'."
Ranger school success reflects U.S. military's opening to women Reuters. EM: "I would applaud this, but for the fact that it's part of our ongoing national moar warmongering program."
Black Injustice Tipping Point
Black Lives Matters activists outline policy goals BBC

Black teen killed by St. Louis police shot in back-autopsy Reuters (EM)
The Real Demographic Challenge Adair Turner, Project Syndicate. Important section on why aging populations are no economic threat, even to pensions.
Antidote du jour (@SWildlifepics via Lambert):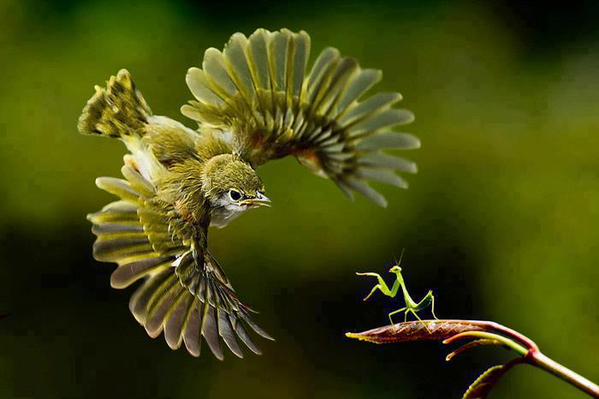 See yesterday's Links and Antidote du Jour here.