Sperm Whales' Language Reveals Hints of Culture National Geographic
The DOJ Is Finally Conceding It Prosecutes Corporate Crime All Wrong Bloomberg and  Companies Must Find Fraudsters to Duck Penalties, U.S. Says Bloomberg
New U.S. prosecution policy is recipe for corporate conflict: lawyers Reuters. My goodness!
KPMG offshore 'sham' deceived tax authorities, CRA alleges CBC
Won't somebody please think of the tax havens? FT Alphaville
Citi shared central bank info with clients – ex trader Reuters
IPO Parade Continues Without Many Tech Companies WSJ
Leveraged Bubbles (PDF) NBER. "We demonstrate that what makes some bubbles more dangerous than others is credit."
When rates rise FT. A roundup; and the FT places its bets.
Fed Liftoff Has Futures and Economists at Odds for Next Week  Bloomberg
Remarks by European Commission President Juncker on the State of the Union CFR
Berlin fights Brussels integration push FT
Greece to lift capital controls for those who bring money back to banks Keep Talking Greece
Greek crisis prompts a rethink on food waste Ekathimerini
The Non-Existence of Norway Slavoj Žižek, LRB. On the European refugee crisis.
4 reasons why Jeremy Corbyn could still lose the Labour leadership election Independent
Why Catalonia's bid for independence is Europe's next headache Telegraph
Australia's crawling Internet speed signifies wider fiscal failure Bill Mitchell. The post also notes Warren Mosler's upcoming visit to Spain.
G20 Finance Ministers focus on private financing of infrastructure Triple Crisis
Emerging-Market Currencies: Things Look to Get Worse WSJ
As Boom Fades, Brazil Asks How Economic Sizzle Turned to Fizzle NYT
China?
KEI TPP Briefing Note: Conflicts with US legal norms and TPP provisions on IP remedies for infringement Knowledge Ecology International
Syraqistan
Foreign Invasion Force In Yemen Grows Moon of Alabama

Facing Islamic State, Pentagon to send infantrymen and surgical teams to Sinai WaPo. What could go wrong?
U.S. government blocks release of new CIA torture details Reuters
Regents pick least-qualified candidate to lead University of Iowa Bleeding Heartland. C'mon, let's be fair. The new Regent is certainly qualified to pillage the university; see under Cooper Union, among others, where the same sort of infestation took place. And U. Iowa faculty senate rebukes regents over new president AP.
Tavenner Revolves from Botching PPACA to Heading AHIP  PEU Report
How a U.S. Visa-for-Cash Plan Funds Luxury Apartment Buildings WSJ
Class Warfare
The Douglass Option Jacobin
The Bully's Pulpit David Graeber, The Baffler. "Usually, when we try to imagine the primordial scene of domination, we see some kind of Hegelian master-slave dialectic… We should imagine instead a three-way relation of aggressor, victim, and witness."
Elon Musk reveals plan to drop thermonuclear weapons on Mars to prepare planet for humans Independent (CL). Lunatic squillionaires like Musk are why the Galactic Overlords quarantined Earth.
Baby's Cells Can Manipulate Mom's Body for Decades Smithsonian (Furzy Mouse)
Lockpickers 3-D Print TSA Master Luggage Keys From Leaked Photos Wired (guurst). Tweet: "OMG, it's actually working!!!"
Economists vs. Economics Dani Rodrik, Project Syndicate
Retrotopia: A Cab Ride in Toledo The Archdruid Report
Antidote du jour: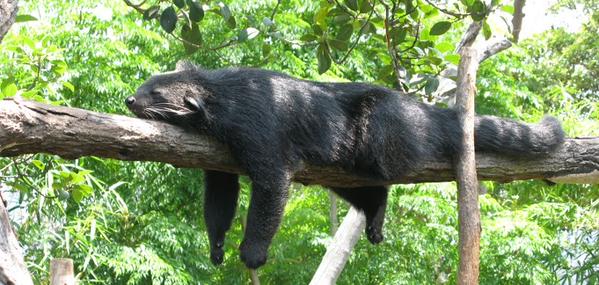 See yesterday's Links and Antidote du Jour here.