Medicare for All Bernie Sanders
Bernie Sanders Releases Health Plan And It's Even More Ambitious Than You Thought Huffington Post. Ambitious? Definitely. Skeletal? Yes. The pay-fors are pretty well mapped out, but the coverage is brushed through in one paragraph without much detail. Of course, any movement politically is too many white papers away. This is more of a values document.
How To Use Single Payer Healthcare As Trojan Horse For A Good Welfare State Matt Bruenig
2016
In primary challenge, Wasserman Schultz faces unprecedented test The Hill. It's very good to see the DC media taking Tim Canova's candidacy seriously.
Charleston Workers March For Higher Wages Outside The Democratic Debate Think Progress
Sixty-six investors to sue Volkswagen Financial Times
WaPo Does Another OMG! Editorial on Social Security and Medicare Dean Baker
Bets against the dot plot go into overdrive Sober Look
Oil collapse:
Iraqi city of Ramadi, once home to 500,000, lies in ruins Washington Post
3 American contractors missing in Iraq CNN
Argentine president receives Nisman daughters on anniversary of his death Jewish Telegraphic Agency
China
False emissions reporting undermines China's pollution fight Reuters (h/t resilc)

Before Debris Collapse in China, Safety Fears Were Discussed NY Times (h/t resilc)
Is Bitcoin Breaking Up? Wall Street Journal
Bowie gets first US number one album BBC. Incredible that it's the first.
Antidote du jour (unsure if this spider is from Mars)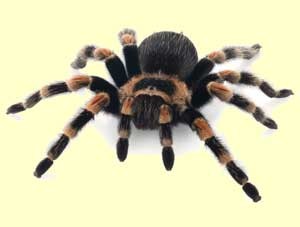 :
See yesterday's Links and Antidote du Jour here.