By Lambert Strether of Corrente.
TTP/TTIP/TiSA
Germany: "First Report From Inside Germany's New TAFTA/TTIP Reading Room Reveals Text's Dirty Secret" [Tech Dirt]. Bundestag member Katja Kipping secured entry and reported back. She writes:
[T]he documents are simply crawling with typos. The word 'and' is regularly written 'andd' and 'the' often appears as 'teh'. Either the negotiators are really shoddy workers or this is one of those famous security measures we've heard about.
And Techdirt comments:
She is doubtless right that these errors are fairly unsubtle attempts to create unique copies so that any leaks can be traced back to their source, since visitors to the reading room are directed to a particular computer when reading the text.
And here are the obstacles:
Even though this reading room for German politicians has finally been opened — two and a half years after the TAFTA/TTIP negotiations began — numerous obstacles are placed in their way to make that opportunity as inconvenient as possible. First, the texts are only available in English — imagine if US politicians were only allowed to read the French version of the negotiating texts. Moreover, the German visitors to the room are completely on their own: they cannot take even security-cleared specialists with them in order to decode the highly-abstruse wording of the documents. Finally, as Kipping notes above, she had just two hours to get through 300 pages — roughly 24 seconds per page.
It's almost as if the very text of the law itself has been privatized…
Japan: "Even if a renegotiation of the Trans-Pacific Partnership (TPP) free trade agreement is demanded in a near future, we will never take a seat at the table," Prime Minister Shinzo Abe pledged on Jan. 27 at a plenary session of the Diet" [Japan Agri-News]. So Abe is Obama's firewall against Congress?
2016
Policy
Phil Angelides, former state Treasurer of California and head of the Financial Crisis Inquiry Commission: "I ask a simple question: how could the banks have engaged in such massive misconduct and wrongdoing without a single individual being involved? In a sense, it's the immaculate corruption," he told the FT. "It defies common sense, and the people of America know this."[Financial Times, "Charge senior bank bosses, says former commissioner"]. Angelides is a big wheel in the California Democrats. So in tonight's debate, somebody should ask Clinton if she agrees with him. Sanders, too.

"Upon ascending to the DLC's chairmanship, in 1990, Clinton told the group that 'any political resurgence for the Democrats depends on the intellectual resurgence of our party.' At that same conference, in New Orleans, DLC leaders signed onto a policy statement which laid out goals 'to expand trade, not restrict it' and 'preventing crime and punishing criminals.' In its entirety, though, the New Orleans Declaration could best be read as a rejection of the forces that had elevated Jesse Jackson's 'Rainbow Coalition' candidacy for president two years earlier" [WaPo]. Maybe if Hillary went for a tank ride? Like Dukakis, who said the election was about competence? (None of this Jackson-style "They work every day" crapola for the Democratic establishment of that day, no siree. Or this day.

"Economic ideologies change when there is an economic disaster that is seen to discredit the prevailing ideology" [Benjamin Studebaker]. "I submit to you that the 2008 economic crisis and the stagnation that has followed have discredited the neoliberal economic ideology of Reagan and Clinton not just among democrats, but for supporters of both parties, and that new policies and candidates are possible now that would have been totally unthinkable to people as recently as 10 years ago."
Corruption
"[M]any of the wealthiest Clinton donors are funneling money to the Kathleen Matthews Congressional campaign. This, in turn, makes [her husband] Chris Matthews' constant kow-towing to the Clinton campaign [on MSNBC's Hardball] suspect at the very least" [Counterpunch]. Ka-ching.

Clinton, New Hampshire concession speech: "'You're not going to find anybody more committed to aggressive campaign finance reform than me,' Clinton said, promising to 'crack down on corporations that game the system.'" However: "Only days later, Clinton's campaign is launching a fundraising blitz that includes events with representatives of industries that have significant business interests before the federal government. An International Business Times review of fundraising invitations found that the Clinton campaign's nationwide tour includes events with corporate officials from the food, investment and energy sectors — all of which have vested financial interests in the policies that the next presidential administration will decide" [International Business Times]. Ka-ching. With Sanders, you don't have to worry about that.

"Sanders' skill at raising campaign money from hordes of small donors is challenging the fundraising machine backing Clinton, who has spent decades in public life and has cultivated close relationships with the party's top donors and fundraisers" [USA Today]. Let's translate USA Today's "close relationships with the party's top donors and fundraisers." It means: "self-serving use of public power for private ends." In other words, corruption as Teachout and the Framer's define it. Ka-ching.
Money
On the Sanders fundraising team: "Another pioneer in liberal online organizing, who requested anonymity because he didn't want to be seen as supporting Sanders, said of the senator's team: 'Some of these folks invented Internet campaigning methods back before Obama ran. Others rose with Obama or are doing their first campaign. They know narrative, strategy, tactics, innovations, expansion of the medium into more than an ATM, but into a full blown channel for participation. They are badasses'" [Politico]. It's the Dean Bat, except yuuuuge! Solid reporting from Politico (!).

"Sanders's claim that he 'does not have a super PAC'" [WaPo]. "It doesn't matter if Wall Street donors gave hefty checks, if the money came from nurses' union dues." Yes, it does so matter. Only the political class could confuse a banker and a nurse.
The Voters
"This morning I went on Democracy Now to discuss my critique of "class-first" policy as a way of ameliorating the effects of racism. In the midst of that discussion I made the point that one can maintain a critique of a candidate—in this case Bernie Sanders—and still feel that that candidate is deserving of your vote. Amy Goodman, being an excellent journalist, did exactly what she should have done—she asked if I were going to vote for Senator Sanders" [Ta-Nahesi Coates, The Atlantic]. "I, with some trepidation, answered in the affirmative." For what this is worth, I don't think "class-first" is correct either, but because I don't accept "first" as a premise. ("First" may be true institutionally in siloed Democrat identity politics, but it is not true analytically or systemically." You have a vampire squid: Which comes tentacle comes first? And the answer is that it varies: The squid is highly opportunistic. (I'm not sure what Sanders' views on this are; this vague metaphor is me trying to fight through the language.)
Democratic Debate (tonight)
Milwaukee, 9PM ET. PBS NewsHour co-anchors and managing editors Gwen Ifill and Judy Woodruff will moderate [PBS]. "We're your friends. We're not like the others, man, really." —Fear and Loathing in Las Vegas.

Here's the link to the PBS live stream; here's a PBS station-finder. The event will also be simulcast by CNN.

"This is one of the original Democratic debates, not one of the four debates added last week. Yes, it's hard to believe that the DNC scheduled a debate for a weeknight" [New York Magazine]. Thanks, Debbie! "It's possible Hillary's new strategy will entail killing Bernie with kindness, but with the Vermont senator stealing her momentum, it seems more likely that she'll step up her attacks on Thursday night."

"Brace yourself: Democrats don't meet up again until March. But after the long wait, there will be two debates in four days (March 6 in Flint, Mich., and March 9 in Miami)" [USA Today].
The Trail
Clinton: "I know I have had a blessed life, but I also know what it's like to stumble and fall. And so many people across America know that feeling" [WaPo]. No. Wrong. Just wrong. People don't feel they've "stumbled and fallen" (note lack of agency). They feel they've been tripped, or had their legs kicked out from under them, or screwed over. That's not the same thing.

"More than one in three (34 percent) of all New Hampshire Democratic primary voters said that honesty was the most important trait in their decision on which candidate to support. Of that bloc, Sanders won 92 percent of their votes as compared to just 6 percent for Clinton" [Chris Cilizza, WaPo]. "Ninety-two to six. That is absolutely unbelievable." And that's not a problem you solve by reintroducing yourself.

"Boiled peanuts, beer and hoops: How Bernie Sanders spent his day in New York" [WaPo]. Good press!

"Congressional Black Caucus stands behind Clinton" [CNN]. Except for South Carolina Rep James Clyburn, who will "will spend the weekend mulling his endorsement." Or maybe not! Hat tip marym:

Cong'l Black Caucus (CBC) has NOT endorsed in presidential. Separate CBCPAC endorsed withOUT input from CBC membership, including me.

— Rep. Keith Ellison (@keithellison) February 11, 2016

"Stop Bernie-Splaining to Black Voters" [Charles Blow, New York Times]. "History and experience have burned into the black American psyche a sort of functional pragmatism that will be hard to erase. It is a coping mechanism, a survival mechanism, and its existence doesn't depend on others' understanding or approval." Fair enough. And it is nice to see James Baldwin in the Times, quoted by Blow: "Our people have functioned in this country for nearly a century as political weapons, the trump card up the enemies' sleeve; anything promised Negroes at election time is also a threat leveled at the opposition; in the struggle for mastery the Negro is the pawn." So may we expect future commentary from Blow on the Clinton campaign's seeming view of Black voters as an agency-free firewall?

"It's reasonable to speculate that the electorates in some of the contests to come — which will have more nonwhite and less liberal Dem voters — might have higher percentages of voters who want to continue Obama's policies or who are not looking for more ambitious change than Obama delivered" [WaPo]. This is what Blow is saying, quoting Baldwin.

"From the crime bill to welfare reform, policies Bill Clinton enacted—and Hillary Clinton supported—decimated black America" [Michelle Alexander, The Nation] (author of The New Jim Crow). " What have the Clintons done to earn such devotion? Did they take extreme political risks to defend the rights of African Americans? Did they courageously stand up to right-wing demagoguery about black communities? Did they help usher in a new era of hope and prosperity for neighborhoods devastated by deindustrialization, globalization, and the disappearance of work? No. Quite the opposite."

"I used to hate Hillary. Now I'm voting for her" [Michelle Goldberg, Slate]. "As long as I've been following politics, it has been a left-wing fantasy that legions of disconnected non-voters will suddenly flood the polls if they're offered a sufficiently progressive candidate. I've never seen anything save wishful thinking to back it up." Well, wishful thinking and $6.4 million raised from small donors in 18 hours. Notice also how Goldberg carefully airbrushes away the history of OFA, which was, for all its faults, a movement, and one that believed it was backing "a sufficiently progressive candidate."

"Inside Hillary Clinton's Massive Foreign-Policy Brain Trust" [Foreign Policy]. Several hundred of 'em, beavering away!

"The playbook for Mr. Trump's double-digit first-place finish here, according to [campaign manager Corey R. Lewandowski], has been the theory of the campaign from day one and will continue going forward: 'Let Trump be Trump.' Those words have been scrawled on his office white board since Mr. Trump announced his run June 16." [Wall Street Journal, "Meet the Man Who Helps Trump Be Trump"]. "In his previous job as New Hampshire director of Americans for Prosperity, the conservative group funded by the billionaire Koch brothers, [Lewandowski] met Mr. Trump backstage at its 2014 conference in Concord." Oh.

"Who wants Michael Bloomberg to run for president? People like Michael Bloomberg." [WaPo]. Ouch! "Residents of New York City and its suburbs were more likely to throw out Bloomberg's name — as were much wealthier residents of the city."

"The State Department will release 550 emails from Hillary Clinton's private server this weekend after pressure from a federal judge who earlier this week appeared visibly annoyed at its delayed efforts" [The Hill]. Who's in charge of the release schedule? Wasserman Schultz?

"So a group of Quakers has been trying to fill the substance vacuum — by training hundreds of activists to stalk the candidates in early primary states and ask them tough questions on issues ranging from immigrant detention to nuclear weapons to the role of money in politics" [The Intercept].
New Hampshire
"'We got caught in a tsunami,' said Lou D'Allesandro, a New Hampshire state senator and a longtime Clinton ally. 'The Clinton campaign never really grasped in totality the anger and the sentiment of the voters" [WaPo]. If you're that out of touch…
Nevada
"Polling in Nevada is scant and unreliable, with the last poll in December showing Clinton leading by 23 percentage points. Political observers in Nevada expect Sanders to narrow the gap, even though Clinton has locked up many of the establishment endorsements, including from the state's Latino politicians" [WaPo].
South Carolina
"South Carolina has a reputation for dirty campaign tricks. Help us track them" [Post and Courier]. You've been warned…

"[South Carolina] is a state famous for telephone pollsters implying John McCain had an illegitimate child and the bogus Mitt Romney Christmas card with controversial quotes from the Book of Mormon" [Politico].
Stats Watch
Jobless Claims, week of February 6, 2016: "Concerns over gains in jobless claims look to be misplaced given sharp declines across readings of the latest report. Initial claims fell a very steep 16,000 in the February 6 week to a much lower-than-expected level of 269,000" [Econoday]. "One of the few cracks that had been appearing in the labor market was a general rise in unemployment claims, cracks that may be disappearing. But further improvement is still needed, setting up what will be a key report next week that for initial claims will cover the sample week of the monthly employment report." And: "Claim levels are at 40 year lows (with the normal range around 350,000 weekly initial unemployment claims of levels seen historically during times of economic expansion" [Econintersect]. Surely this is greatly at odds with the panic on Wall Street and London?
Bloomberg Consumer Comfort Index, week of February 27, 2016: "All the troubles that are rattling the financial markets haven't yet upset the consumer much, at least based on confidence readings which, boosted by strength in the labor market, remain steady and firm" [Econoday].
Shipping: Rail Contraction Continues But Short Term Improvement Continues" [Econintersect].
Honey for the Bears: "Citi's global chief economist, Willem Buiter, published a note to investors saying he believed it was 'likely' that the world was about to sink into a global recession, and it may already be in that recession. Buiter said that if China's growth is actually less than that stated in its official numbers, then the current level of weak growth would not be enough to avoid a global recession" [Business Insider]. I don't know how to reconcile this with Jobless Claims, though.
"Airbnb 'purged' more than 1,000 listings from its site in order to rig a survey of its New York City hosts, according to a new report released on Wednesday" [Guardian]. Like Uber, Airbnb's business model is breaking the law. Hence the sky-high valuation from libertarian Silicon Valley,
"Twitter should think of itself and portray itself to investors as more of a public utility than as a business that never stops growing, and that could ever hope to approach the market value of Facebook" [New York Times]. We gave Facebook. We don't need two. No matter what stupid money thinks.
"Twitter launches the algorithmic timeline change it said it wasn't planning" [Pando].
Today's Fear & Greed Index: 18, Extreme Fear (previous close: 16) [CNN]. One week ago: 25 (Extreme Fear). (0 is Extreme Fear; 100 is Extreme Greed). Last updated Feb 11 at 1:14pm
Our Famously Free Press
"The owner of the Independent and Independent on Sunday is considering closing the national print titles and moving to a web-only operation" [Guardian].
"When student reporters at Mount St. Mary's University, a small Catholic institution in Maryland, published an article in January that quoted the university's president likening struggling freshmen to bunnies that should be drowned, they knew it might get a big reaction" [New York Times]. "It finally came this week, it appears — in the form of a pink slip for the faculty adviser of the campus newspaper. The university informed the adviser, Ed Egan, that he had been disloyal and was now fired."
Black Injustice Tipping Point
"Texas Police Fatally Shoot Naked, Unarmed Teen: Report" [The Root]. Kinda hard to plant a drop-gun in those circumstances. #JustSaying.
Guillotine Watch
"See the elaborate cake made for Gov. Rick Snyder's wife by Ann Arbor bakery" [Michigan Live]. "The designs included a bag from Chanel, a box from Tiffany & Co., a diamond necklace and a box from Nordstrom, which Leavitt rendered in cake and fondant. The cake took 30 hours to design, bake and decorate."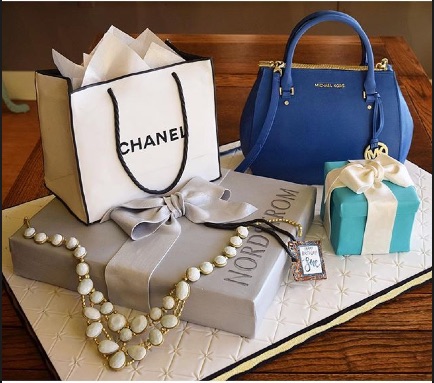 Cake…. Cake… There's a quotation about cake, but I just can't bring it to mind…
Class Warfare
"I consider all these power suits religious extremists. They worship money" [The Union]. Nice framing.
"A study by Standard & Poor's has found thatthe low interest rates and quantitative easing used to rescue the economy after the 2008 crash have handed extra wealth to the richest households by propping up stock markets and supporting booming house prices" [Guardian].
"Uber says it's at the forefront of innovation, but the truth is that Uber is no better than the old-fashioned gangmaster down the docks – a return to the bad old days of providing insecure work that pays too little and which takes away the very opportunity from working-class children that I was lucky enough to have: the chance to be your own person, to be your own boss, without having to rely on a handout" [Guardian]. Which is why Uber's valuation is so high.
"Facebook 'colonialism' row stokes distrust in Zuckerberg" [BBC]. "Mark Zuckerberg has moved quickly to put a digital bargepole between himself and one of Facebook's influential and well-regarded board members."
When Marc Andreessen dismissed India's decision to block Facebook's "free" mobile internet scheme as "anti-colonialism", he stoked the fears of those who believe Zuckerberg's stated philanthropic ambitions are actually a front for his desire to dominate the internet in the developing world.
News of the Wired
"How to change someone's mind, according to science" [WaPo]. "The researchers find that the factor most linked with successfully persuading someone is using different words than the original posts do – a sign that commentators are bringing in new points of view. They find that longer replies tend to be more convincing, as do arguments that use calmer language." And other tips!
"Researching this article, I could find little academic research published in top-quality, peer-reviewed scientific journals into the accuracy or effectiveness of the MBTI" [Financial Times, "Is Myers-Briggs up to the job?"]. "With his knowledge of Myers-Briggs and Hogan, I imagine it has only taken [Kwiatkowski] minutes to pin me down as an extrovert. But, he insists, individuals are enormously complex, with personalities beyond precise measurement."
"Paul McCartney Creates Emoji Tunes For Skype" (with video) [Sky News].
"Mexico Builds Border Wall To Keep Out U.S. A*sholes" [The Onion]. Hilarious Spanish-language TV "report." Oh, and lots of bros; you'll see what the word means.
"My High-School Boyfriend, the Con Artist" [New York Magazine].
"Einstein's gravitational waves found at last" [Nature]. "When played as an audible sound, the waves make an unmistakeable 'chirp' — a rapidly rising tone — followed by a 'ringdown', the radiation pattern from the merged black hole."
* * *
Readers, feel free to contact me with (a) links, and even better (b) sources I should curate regularly, and (c) to find out how to send me images of plants. Vegetables are fine! Fungi are deemed to be honorary plants! See the previous Water Cooler (with plant) here. And here's today's plant (Chet):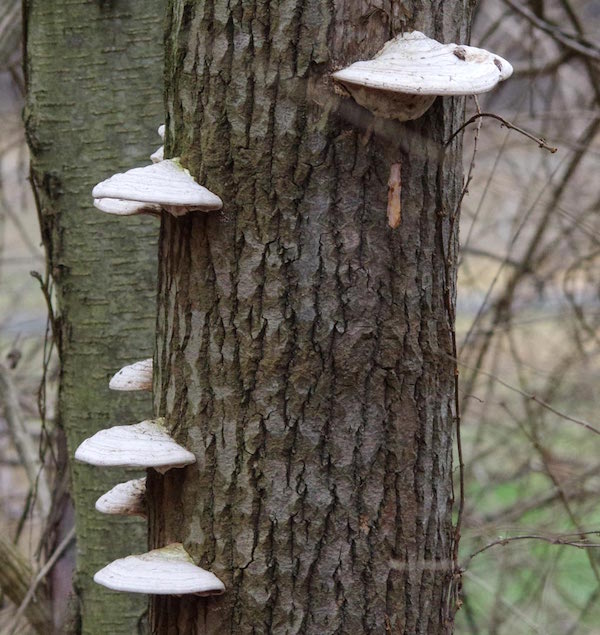 Chet writes:
It's been rather a slow photography season for me this winter – no snow in central PA; however, the attached photo of the shelf fungi came out rather well, I think.
Readers, remember that fungi are honorary plants. I could still use more photos of wintry scenes (with plants). Surely you guys aren't planting stuff already?
* * *
If you enjoy Water Cooler, please consider tipping and click the hat. Winter has come, I need to buy fuel, make a happy plumber happier, and keep my server up, too. Water Cooler could not exist without your support.