Denmark again takes top spot in UN's world happiness report Associated Press
Florida cop dies in car wreck protecting woman from speeding wrong-way driver New York Daily News (alex)
Fast and Furious Iceberg Scares Horse to Death Iceland Review (aet) :-(
Climate Change and Conservative Brain Death New York Magazine (resilc)
Internet trolls are psychopaths, says expert Thai Visa (furzy)
Financial Times' response to ad-cutting threat from HP is great BoingBoing (resilc). Somehow missed this from February…
If Google and Facebook can flip elections does code now rule the real world? New Internationalist (furzy)
China?
Weak Japan wage demands deal blow to Abe Financial Times
Refugee Crisis
Greek Pensions: Tsipras' Last Ditch Fight Versus Troika Social Europe (Sid S)
Syraqistan
Russia's Military Aims Achieved, Putin Switches to Diplomacy Paul Craig Roberts (Wat)

Story of cities #3: the birth of Baghdad was a landmark for world civilisation Guardian. Margarita: "It is a very sad, tragic irony that the US embarked on the destruction of what was the cradle of civilization"
2016
Wall Street Goons Are Coming for Senator Professor Warren Charles Pierce, Esquire (Randy K)
Mining Companies Pay Far Less Than They Should For Taxpayer-Owned Coal Huffington Post
"There Is Regulatory Capture, But It Is By No Means Complete" ProMarket (sherry)
Black Injustice Tipping Point
Black Lives Matter Victory as Chicago's Top Prosecutor Ousted teleSUR
Homebuyers Are Getting Around the 20% Down Payment Requirement. Here's How Yahoo
Rich countries have a $78 trillion pension problem CNBC
The Fed caused 93% of the entire stock market's move since 2008: Analysis Yahoo (furzy). I am sure the Fed would be pleased to hear that.
Robots are better investors than people Financial Times. By the same logic, I would assume robots are better central bankers than central bankers….
Class Warfare
These Are the 10 Most Racist Cities in America, According to Twitter Alternet

The End of Automatic Tipping Has Devastated Restaurant Paychecks Gawker (resilc)
Antidote du jour. @marcuschown via Richard Smith: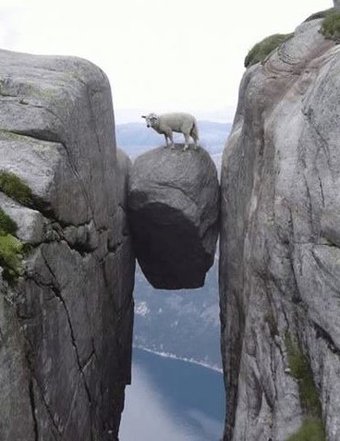 See yesterday's Links and Antidote du Jour here.