Zaha Hadid, 1950-2016 New Yorker (furzy)
Zaha Hadid: 1950-2016 Reuters
WASHINGTON, DC BALD EAGLE NEST CAM (guurst). Two cameras, actually.
Revealed: how Associated Press cooperated with the Nazis Guardian (Tom H)
Theranos Blood-Testing Devices Often Failed Accuracy Requirements Wall Street Journal. This is damning. And why did CMS agree to redact the report?
Unaoil
Police raids and more revelations: the fallout of the Unaoil scandal Sydney Morning Herald (Richard Smith). Note:

Fairfax Media revealed on Thursday that the British police had teamed up with the Australian Federal Police, the US Department of Justice and the FBI to investigate the vast cache of leaked Unaoil emails on which our stories have been based.

_______________________ Financial Times

_______________________ Washington Post

_______________________ Bloomberg

_______________________ Agence France-Press

Federal police investigate Australian companies over foreign bribery allegations Guardian. So the Guardian has deigned to take notice, but is treating this strictly as an Australian story.

Unaoil Corruption Scandal: Monaco Raids Company Offices Amid Revelation Of Involvement Of Foreign Companies International Business Times.

As of this hour (6:10 AM), this is the sum total of non-Fairfax/HuffPo articles per Google News. Richard Smith found a minor Associated Press story that curiously fails to mention Halliburton that ran in the New York Times. There is also tiny Reuters story, but none of them by Google News. Bad algos or design?
China?
'Not fit to lead': letter attacking Xi Jinping sparks panic in Beijing Guardian

Country risk: The compelling case for a China downgrade Euromoney
Emerging Markets: Improvement Arrives, but for How Long? Wall Street Journal
Refugee Crisis
Hours after EU deal, Turkey rounds up 1,300 migrants bound for Greece Reuters

Belgium's Domestic and Foreign Policies Perpetuate Muslim Alienation

EU-Turkey migrant deal bound to fail Bangkok Post (furzy)
France: Exodus of 10,000 millionaires amid rising Muslim tensions International Business Times (Dr. Kevin)
Brexit?
Exclusive: royal family considering dramatic Brexit intervention Guardian (Dennis)

Exclusive: England to face Euro 2016 ban if Britain votes to leave EU Telegraph (Windsock)

Scotland and Wales 'could form own country' if Britain votes to leave EU Independent (Dennis)
Ukraine/Russia
Putin Aide Details Russia's Gameplan Against the Empire Russia Insider (Chuck L)
Syraqistan
Exclusive: Russia, despite draw down, shipping more to Syria than removing Reuters
Imperial Collapse Watch
US Justice Department Warns of "Lethal Cyber Jihad Attacks"; Time's a Wastin'! Michael Shedlock (furzy)
Former Defense Secretary Says US on "Precipice of New Arms Race" as Obama Plans $1 Trillion in "Small, Flexible" Nukes Michael Shedlock (EM, furzy)
2016
How to Hack an Election Bloomberg (Ryan R)
Hero lawmaker urges colleagues to stop saying 'physical' when they mean 'fiscal' Washington Post (Scott)
Here's Another Way Politicians Are Screwing You Over Mother Jones (resilc)
Black Injustice Tipping Point
More Racist and Homophobic Texts by San Francisco Police Are Found New York Times
Private Equity Funds Liable to Union Pension Plan Bloomberg (Libby). This is a big deal.
Forget The Tough Talk – Saudi Arabia Is Desperate For a Production Freeze OilPrice
SEC fears 'eye-popping' start-up values Financial Times. Yes, those unicorns may only be goats in party clothes.
Class Warfare
Uber CEO must face price-fixing lawsuit from passengers, US court rules Guardian (YY). This is gonna be fun. Judge Jed Rakoff is presiding.

The One Percent: Power, Politics, And America's Changing Democracy WUNC (resilc)

Millionaires' 8 favourite places: Australia is top destination for the super-wealthy International Business Times (Dr. Kevin). Yours truly was ahead of the curve in wanting to move there in the early 2000s, but the flip side is this influx of the rich will accelerate the demise of its best features: the Aussies are (or at least were) insistently egalitarian and very community-minded.
Antidote du jour. From, and I am pretty sure by, reader Windsock. Taken in Sicily: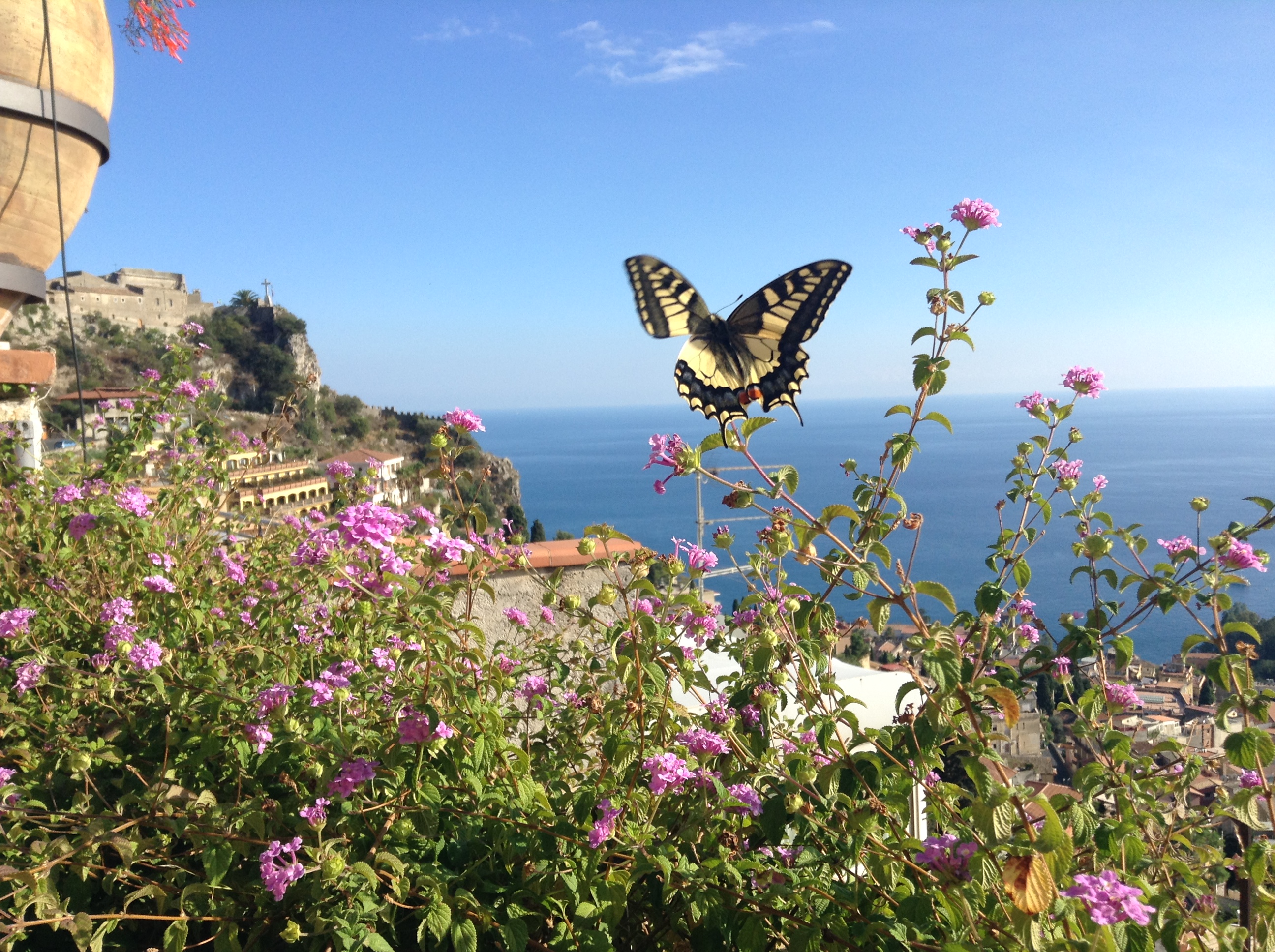 See yesterday's Links and Antidote du Jour here.