Drone crashes into British Airways passenger jet as it comes in to land at Heathrow Airport Mirror
Ecuador Earthquake: State of Emergency Declared After at Least 272 Killed NBC
Oil prices plunge 5% in wake of failed Doha deal MarketWatch
Oil Plunges After Output Talks Fail Amid Saudi Demands Over Iran Bloomberg
We Can Phase Out Fossil Fuels Within a Decade, Study Says Vice
Impeachment Proceedings Begin Against Brazilian President Dilma Rousseff Newsweek.
Dilma Rousseff: Brazilian congress votes to impeach president Guardian. Ugly details.
Corporate defaults are rising at their fastest pace since 2009 Business Insider
Deal Scrapheap Starts to Fill Up As Mega-Mergers Fall Apart Bloomberg
This Democrat Is Channeling FDR With A Plan To Break Up Big Cable HuffPo. Teachout.
Obama uttered a single word that explains so much about America today Yahoo. No, it's not "crapify."
Untried, Untested, Ready: Remedies for the Global Economy Bloomberg
Five myths about tax havens Nicholas Shaxon, WaPo
Malaysia's 1MDB and Abu Dhabi Feud Over Coming Bond Payment WSJ
Syraqistan
Over 200 Somali youth feared dead in boat tragedy en route to Italy Goobjoog News
Erdogan and the Satirist: Inside Merkel's Comedy Conundrum Der Spiegel
China?
Poll: Getting facts right key to Americans' trust in media AP
For News Outlets Squeezed From the Middle, It's Bend or Bust NYT (Furzy Mouse).
How newsroom pressure is letting fake stories on to the web Guardian
2016
What's the biggest scandal in de Blasio's administration? That he belongs to the developers destroying New York City Mark Crispin Miller (Furzy Mouse).
If You Try to Ruin Schools for Profit, You Will Eventually Get Caught Esquire
California Virtual Academies: Is online charter school network cashing in on failure? San Jose Mercury News
Teach for America applications fall again, diving 35 percent in three years WaPo. Fewer scabs.
Class Warfare
On Verizon Picket Line, a Demand for Dignity Reader Supported News (Furzy Mouse).

Working-Class Heroes The New Yorker

Fear of the robots is founded in the messy reality of labour FT

Are We All Rent-Seeking Investors? Pro-Market. "[A]re we facing an economic model in which tens of millions of Americans' pensions are relying on the ability of companies to extract rents from consumers and taxpayers?"
Attention Students: Put Your Laptops Away NPR
UC Davis pepper-spray officer awarded $38,000 San Francisco Chronicle
Origins of feudalism in the West Understanding Society
Antidote du jour (via):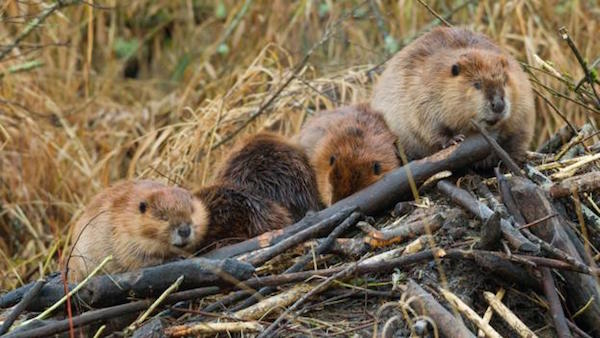 The New York state animal.
See yesterday's Links and Antidote du Jour here.