Soon We Won't Program Computers. We'll Train Them Like Dogs Wired. Resilc: "So peak code is here when they starting training all the serfs."
You probably haven't even noticed Google's sketchy quest to control the world's knowledge Washington Post (furzy). I most assuredly noticed Google Books and didn't like it. My book is copyrighted and they have no business publishing even as much of it as they have.
Google's Making Its Own Chips Now. Time for Intel to Freak Out Wired (resilc)
One surgeon says you need an operation. Another says you don't. Here's why that happens Vox. I don't entirely buy this. I have found orthopedists to be way too surgery-happy.
The Plan to Avert Our Post-Antibiotic Apocalypse Atlantic (furzy)
World Bank launches $500 million insurance fund to fight pandemics Reuters
China?
Playing Chicken in the South China Sea New York Times. Editorial.

China builds Africa's biggest railway CNN

China's latest idea for cleaning up air pollution could be horrible for climate change Vox
Nigerian Oil Output Falls 800,000 Barrels As Militants Step Up Attacks OilPrice. From resilc's friend there: "Gas lines every day. We used to have about 20 airlines. Now about 8 left."
How democratic is the European Union? The Conversation
A New Inflation Riddle for the ECB Wall Street Journal
ECB weighs a helicopter money-drop program to stoke euro economy Globe and Mail
Brexit?
Delivering Brexit: Can BRIC Nations Compensate UK For EU Split? Forbes

George Osborne: A Brexit could see the value of homes fall by a fifth Telegraph
Grexit?
Greece's creditors eye IMF debt deal Financial Times. I have competing responsibilities and so can't properly write this up, but I read this as a bribe to get the IMF to stay in. The IMF gets bought out of its existing loans to a meaningful degree, and puts new money in to the third bailout. The argument presumably is, "Look, the trade is we are reducing your net exposure to keep you around managing the program. If you left, you'd still face losses on your loans. Even if you are right and we are wrong, you come out better this way." Does that appear to be accurate?
Ukraine/Russia
EU Expected to Extended Russian Economic Sanctions World Affairs
Syraqistan
Iraqi security forces use live fire to break up protests in Green Zone Washington Post. Holy shit. And see this:

"We were holding roses and flags," said Haider Hashm, 40, sitting on the curb of a bridge to the Green Zone and struggling to speak because of the effects of tear gas. "But while we were giving them roses, they gave us tear gas and bullets."

Dan Simpson: Mideast myopia Pittsburgh Post-Gazette (resilc)
Big Brother is Watching You Watch
Dronebuster will let you point and shoot command hacks at pesky drones ars technica (martha r)

The Internet of Things: it's arrived and it's eyeing your job Sydney Morning Herald (furzy)
Imperial Collapse Watch
Can America Ever Escape Its Failing Foreign Policy? National Interest (resilc)

The Submission of America's Elites American Conservative (resilc)

Harwood and Stanley, Policing the Dystopia TomDispatch
Trade Traitors
Free Trade vs. the Republican Party American Conservative (resilc)
2016
First, Do Some Harm: How to Smear a Disfavored Candidate on NYT's Front Page FAIR (martha r)

KING: Here's why I'm leaving the Democratic Party New York Daily News (martha r)

Sanders campaign down to less than $6 million in cash Associated Press. I just gave more $ because I am SO pissed about Nevada, not just the event but the media coverage. This was also shortly after his big spend and loss in NY, which dented momentum, so the campaign may be in better shape now. Or you can call California voters this weekend, see here. May 23 is the deadline.

And of course, contrast the Big Media, "Sanders is barely hangin' on," with this: Bernie Sanders tops Hillary Clinton in fundraising for fourth straight month Washington Times. But I thought she barely beat him in April. It looks like a later count changed who came out first.

The Hidden Importance Of The Sanders Voter FiveThirtyEight (resilc)

Hillary loses two major endorsements in Puerto Rico in one day Daily Kos (martha r)

The Year of the Political Troll New Yorker (furzy). Lambert re the author:

Guy's an expert on China. "You gotta know the territory" — The Music Man

He doesn't.

For example, he doesn't mention Brock's "Correct the Record" at all.

Correct The Record will invest more than $1 million into Barrier Breakers 2016 activities, including the more than tripling of its digital operation to engage in online messaging both for Secretary Clinton and to push back against attackers on social media platforms like Twitter, Facebook, Reddit, and Instagram. Barrier Breakers 2016 is a project of Correct The Record and the brainchild of David Brock, and the task force will be overseen by President of Correct The Record Brad Woodhouse and Digital Director Benjamin Fischbein. The task force staff's backgrounds are as diverse as the community they will be engaging with and include former reporters, bloggers, public affairs specialists, designers, Ready for Hillary alumni, and Hillary super fans who have led groups similar to those with which the task force will organize.

Of course, this is "online messsaging," not trolling. So that's alright then.

http://correctrecord.org/barrier-breakers-2016-a-project-of-correct-the-record/

Democrats Consider New Rules to Avoid Convention Chaos NBC (martha r)

Nancy Pelosi Defends Bernie Sanders Amid Suggestions He's Damaging the Party Alternet. It may be only someone as powerful as Pelosi who does not feel compelled to kiss the Clinton ring. And she may be positioning herself to negotiate the truce, assuming Team Clinton gets out of its ego trip and realizes that is what needs to happen. But notice the continued falsehoods from the Clinton operatives.

Hillary Clinton's Neocon Resumé Counterpunch

The Dangerous Acceptance of Donald Trump New Yorker (furzy). The histrionics really undermine the piece. For instance: "He's not Hitler, as his wife recently said? Well, of course he isn't. But then Hitler wasn't Hitler—until he was." Huh? Hilter was what he was long before he became Chancellor. Mein Kampf was published in 1925. If we want the media to be accurate re Sanders, we also have to subject discussions of Trump to the same standards. There is plenty wrong with him as a candidate. The over-egging of the pudding seems to be a function of elite recognition that is at risk and has plenty of dirty laundry of her own.

Trump Isn't the Campaign Media's First Mistake Matt Taibbi, Rolling Stone. Aside from the key points that Taibbi makes, note that Nate Silvers still believes that correlation is causation.

US Analysis: Trump Is Symptom of America's "Decline" Crisis EA WorldView (resilc)

Donald Trump is going to make sure we hear a lot about that old rape allegation against Bill Clinton New Republic (resilc). I remember reading the Wall Street Journal op ed by the victim, Juanita Brodderick, and it sounded credible.
Public Lands, National Parks Under Threat of Privatization Charles Pierce, Esquire. Ugh.
Fired general who sent 'sexually suggestive' emails allowed to keep rank at retirement Washington Post. Resilc: "Elites can do anything."
Business Insider CEO: 'There Are No Must-Read Publications Any More' Der Spiegel (resilc). Do you agree?
Establishment Dems Fight to Defeat 'Medicare-for-All' in Colorado Common Dreams (Judy B)
Haslam allows Tennessee to sue feds over refugeesm Tennessean (martha r)
Arrest of ousted board chair threatened and retirement of executive director announced at board meeting of ailing pension system Kentucky Chamber (Chris Tobe). You need to read this. This is government at the barrel of a gun. The state attorney general ruled the governor's executive order to remove the board chairman to be illegal. That meant the state troops were acting in violation of the law. Moreover, the board failed to show solidarity and reject the governor's coup. Even if the board chairman needed to go, this was not the way to do it.
Fed
Cramer: Yellen could sink stocks CNBC. And Hillary.

US banks shine after more hawkish Fed Financial Times. Insiders say the banks have been pushing hard for a rate rise.
US companies' cash pile hits $1.7tn Financial Times. Infuriating and wrong. Conflates cash holdings with booking profits offshore for tax purposes, which has nada to do with where cash is actually held. And there is no evidence that any of these companies booking profits offshore pay a tax cost to invest in the US, charitably assuming they had any desire to do so.
Yahoo ad revenues vs Google, Facebook Business Insider (furzy)
Goldman investors revolt over executive pay Financial Times
Class Warfare
Tom Cotton Says the US Should Put More People in Prison Charles Pierce, Esquire

Bipartisan Senate coalition unveils bill to boost affordable housing Housing Wire. Meeps: "This bill doubles the tax credit for the capital/rentier class, no? So, development reaches a "deeper level of affordability." that is expected to trickle down? I haven't parsed the text of the bill yet. Perhaps NC readers could have a go at it?"
Antidote du jour (@shutup_2558):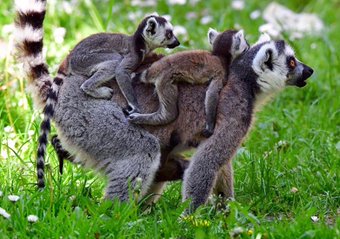 See yesterday's Links and Antidote du Jour here.