By Lambert Strether of Corrente.
Zeitgeist Watch
My exhilirated demonic laugh seems to have been followed by a massive DDOS attack. Hopefully all is well, now that we've twiddled some knobs on the back-end.
TPP/TTIP/TISA
"[Sherrod] Brown also brushed off the suggestion that Clinton will quietly acquiesce to a vote on the TPP in the lame-duck session after the November election" [Politico]. "'I cannot imagine such a thing," Brown told reporters after giving a speech Tuesday at an AFL-CIO conference on trade. 'She will be speaking against it. I am convinced of that.'" A speech? I want receipts. Clinton had the chance to issue one by having the DNC Platform Committee, which she controls, add a plank opposing TPP. She chose not to.
"TPP and past 'trade' deals are incredibly unpopular with working-class voters, and Republicans are preparing a full-scale attack on Clinton's credibility over the unpopular TPP. They are making the case that Clinton actually supports TPP but is pretending she does not in order to get votes. They say the president's efforts to pass TPP in the post-election 'lame duck' session back up their claims. This pro-TPP vote by Clinton supporters on the platform committee will likely bolster the Republican argument" [Dave Johnson, Campaign for America's Future]. And the Clinton campaign must know all that. Therefore, they think they can power through.
2016
Policy
"Trump delivered a speech on free trade at AlumiSource, which works with the aluminum and steel industries. The speech took place with backdrop of crushed aluminum cans" [WPXI]. We used to make steel; now we crush cans. Also too human beings.

Here's the full speech:

Here is the full speech, annotated (PDF) [Donald Trump]. (Oddly, as of this writing, Google picks up the NPR-annotated version, not this one.) This on the ISDS caught my eye:

Not only will the TPP undermine our economy, but it will undermine our independence.

The TPP creates a new international commission that makes decisions the American people can't veto.

These commissions are great for Hillary Clinton's Wall Street funders who can spend vast amounts of money to influence the outcomes.

It should be no surprise then that Hillary Clinton, according to Bloomberg, took a "leading part in drafting the Trans-Pacific Partnership".

She praised or pushed the TPP on 45 separate occasions, and even called it the "gold standard".

Hillary Clinton was totally for the TPP just a short while ago, but when she saw my stance [braggadocio!], which is totally against, she was shamed into saying she would be against it too – but have no doubt, she will immediately approve it if it is put before her, guaranteed.

She will do this just as she has betrayed American workers for Wall Street throughout her career.

Here's how it would go: she would make a small token change, declare the pact fixed, and ram it through. That's why Hillary is now only saying she has problems with the TPP "in its current form," – ensuring that she can rush to embrace it again at her earliest opportunity.

If the media doesn't believe me, I have a challenge for you. Ask Hillary Clinton if she is willing to withdraw from the TPP her first day in office and unconditionally rule out its passage in any form.

(The speech is lavishly footnoted, but I omitted the numbers for clarity.)

"Trump gives speech in front of Wall of Garbage. Hilarity ensues" [Daily Kos]. Terrible advance work, I agree. That said, as we see from the post from WPXI, this is not a "sorting facility" for a landfill; it's an aluminum recycling plant, and those are crushed aluminum cans. What Kos is doing, then, is not merely classifying Trump as "garbage," but what's behind him: His supporters. See Nancy Isenberg's excellent White Trash for how elites have been kicking down by classifying working people, especially the landless, as "waste people" since the 1600s; the Kos headline falls squarely into that tradition.

Here's the NPR annotated version [NPR]. NPR "fact checks" the speech with annotations, but the above paragraphs are not annotated in any way.

"Hillary Clinton's Student Loan Debt Forgiveness Plan For Entrepreneurs: 5 Ways It Might Have A Race Problem" [International Business Plan]. The worst Democrat idea yet:

Hillary Clinton's focus on may help endear the Democratic presidential candidate to the millennial voters she needs. But her plan to single out budding innovators for a break does little to address the needs of many black and Latino college students who are struggling to deal with what has become a crisis of paying off funds borrowed for college education.

Exactly as with health care ("never, ever"), Clinton seeks to destroy education as a public good. Therefore, she seeks, like a Victorian, to sort the worthy debtors, from the unworthy (and to create another complex administrative apparatus filed with credentialed 10%-ers (her base (ka-ching)) to do the sorting for her. Lambert here: Clinton is favoring capital formation (and disfavoring non-entrepreneurial teachers, doctors, artists, and so forth). Which is really doubling down, since we already have an over-production crisis; there's so much capital sloshing about that we literally don't know where to invest it; hence, cash hoards at corporations, the bezzle, etc.)
Money
"Secret campaign cash from groups that aren't supposed to coordinate with candidates has over recent election cycles poured into state and local races where the impact can be much greater than at the federal level, according to the Brennan Center for Justice" [Bloomberg].
Corruption
"A super-PAC backing Hillary Clinton has accepted $200,000 in donations from a company holding multiple contracts with the federal government — despite a ban on such contributions" [The Hill]. Guess who? "According to a review of contributions by The Hill, Boston-based Suffolk Construction made two contributions of $100,000 to Priorities USA, which is backing the presumptive Democratic presidential nominee." Priorities USA = David Brock. "The donations from Suffolk highlight how a 70-year-old campaign finance law meant to prevent pay-to-play deals between public officials and companies making money from the government is often ignored by those making the donations and those on the receiving end."
The Voters
"Movement4Bernie and Socialist Alternative are organizing a series of forums in dozens of cities across the country titled "Beyond Bernie: We Need a Party for the 99%." These forums will both mobilize for the largest possible protests at the Democratic National Convention and create space for a broad-based debate on the way forward for the political revolution" [Kshama Sawant, Counterpunch]. "My message at the events will be clear: If Bernie refuses to break from the Democratic Party, our movement should back Jill Stein as the strongest left alternative in the presidential election and use 2016 to prepare the ground for building a new movement-based political alternative." I'm all for realpoliitik by the left, but I couldn't be more dubious that the Greens have the operational capability to be a credible threat at the national level; they're a disfunctional non-profit, where "competence goes to die." (FWIW, my view is that there needs to be an "Overton Prism," with left, liberal, and conservative sides — the latter two being neoliberal — but that the left side needs both a media and a "think tank" entity, and that both are preconditions for future party success.)

"[I]n no previous election that I know of has age been so determinative of candidate preference. A Wall Street Journal aggregation of exit polls in early June showed Sanders had won 71.6 percent support from voters 29 and younger, while Clinton had won 71.3 percent support from voters 65 and older. The age difference bisects minority communities as well. Why this huge generation gap? The likely answer is that the experience of millennials in the wake of the 2008 crash has been as distinct and defining as that of the young people who went through the Great Depression and thereafter formed the base of the New Deal coalition" [Harold Meyerson, The American Prospect]. Meyerson is saying two things, and in the nicest possible way, as befits a liberal goodthinker: 1) The "Obama Coalition" is a crock (Meyerson doesn't mention it, by contrast to FDR's coalition, which he does; 2) The entire Obama administration was a ginormous squandered opportunity.
The Trail
"How Obama will campaign for Clinton" [Politico]. "Concerned that Hillary Clinton is still struggling to generate excitement, President Barack Obama is preparing to campaign for her.. 'When he speaks about her character and her integrity and her leadership style, I think that will obviously have more authenticity than any other messenger, Plouffe said." (Plouffe: "Board member, Uber, Rubicon Global and Obama Foundation.")

"Chairman Paul Manafort has said more hires are imminent and insists that battleground state organization is underway, which could bolster an organization that has been running on fumes and at the whims of the candidate" [Real Clear Politics].

"Past business associates describe him as a micromanager who likes yes men at his side. How long this new Washington brain trust will last in a Trump administration is anybody's guess" [Jim Ruth, WaPo]. Hmm. "So why then would rational, affluent, informed citizens consider voting for The Donald? Short of not voting at all — still an option some of us are considering — he's the only one who appears to want to preserve the American way of life as we know it." That's just silly. Clinton will do fine for you guys, just fine.
Stats Watch
Personal Income and Outlays, May 2016: "Personal income as well as personal spending slowed in May at the same time that price data remained" [Econoday]. "With income growth stalling, consumers may have tapped into their savings slightly to fund May's spending as the savings rate edged 1 tenth lower to 5.3 percent for the lowest rate of the year. Details on spending show gains concentrated in nondurable goods where price effects for gasoline and energy are inflating the totals. Spending on durable goods, despite a solid rise in vehicle sales during May, rose a soft 0.3 percent. Service spending was respectable with a 0.4 percent gain." But: "The headline data this month continues to show consumer expenditure growth. This continues to be postive for 2Q2016 GDP if one considers GDP as a good measure of the economy. The negative of the headlines are that income grew at half the rate of expenditures. One should also note that year-over-year analysis shows both income and expenditures are softening" [Econintersect]. And so: "[T]his report will be seen by the Fed as offering a very encouraging rear-view look on US economic performance, but providing no guidance on what to expect going forward" [TD Securities, Across the Curve].
MBA Mortgage Applications, week of June 24, 2016: "The lowest mortgage rates in three years are not causing much of a stir in purchase applications for home mortgages" [Econoday]. Dog won't eat the dogfood.
Pending Home Sales Index, May 2016: "Existing home sales have been trending higher but today's pending home sales index, which tracks contract signings, may be pointing to slowing for the early part of the summer" [Econoday]. "Housing data have been up and down this year but behind the noise have been deceptively solid rates of growth, among the strongest rates of the nation's slow-growth economy."
ETFs: "ETF Trading After 'Brexit' Surprisingly Quiet" [ETF.com]. Because: "When volatility spikes, people generally trade risk-on or risk-off. ETFs are a fantastic way to do that, so we see big spikes in the value traded in ETFs relative to the rest of the equity market during volatility-spike days." But: "[R]eading from the last few days' trading, it's hard to do much but say, 'Investors and speculators are thinking the impact of Brexit will be, if not positive, at least predictable.'"
Political Risk: "The demand for safe-haven trades is becoming almost zany. It seems unthinkable that there was nearly $10 trillion in sovereign debt with negative yields just a few weeks ago. Now the tally for negative yields is up to $11.7 trillion" (via Fitch) [247 Wall Street].
Political Risk: "Britain's decision to leave the European Union is a mixed bag for U.S. companies, according to one of the nation's leading economic forecasters. The U.S.' stronger export position in Asia due to the post-Brexit rise in the value of the Japanese yen will be offset by weakness in European exports, as declines in the euro and the British pound make U.S. exports to Europe less competitive, said Dr. Donald Ratajczak, the Regents professor emeritus of economics at Georgia State University" [DC Velocity].
Shipping: "The 4.7% slide in imports at the Port of New York and New Jersey marked the third straight year-over-year drop at the biggest gateway on the Atlantic seaboard and came amid declines at other ports on the coast. Persistently high business inventories and shifting trade patterns that favor West Coast ports are cutting into the region's shipping trade, WSJ Logistics Report's Robbie Whelan writes: [Wall Street Journal].
Shipping: "Galen Vick, executive director of the Reverse Logistics Association, a trade group for companies that provide this service, said that IKEA's recall of 29 million dressers is the largest furniture recall he has ever heard of. He estimated, though, that only about 10% of those products are likely to be returned" [Wall Street Journal, "IKEA to Recall 29 Million Dressers, Chests in U.S."].
Brexit: "5 Simple Steps To A Brexit-Proof Portfolio" [Forbes].
Brexit: "EU cities should get ready to clear euro in place of London – Hollande" [Reuters].
Brexit: "Economic implications of Brexit" [Ben Bernanke]. "[T]he biggest losers, economically speaking, will be the British themselves. The vote ushers in what will be several years of tremendous uncertainty—about the rules that will govern the U.K.'s trade with its continental neighbors, about the fates of foreign workers in Britain and British workers abroad, and about the country's political direction, including perhaps where its borders will ultimately lie. Such fundamental uncertainty will depress business formation, capital investment, and hiring; indeed, it had begun to do so even before the vote." Well, Bernanke has a track record…. And I dunno. The pervasive "Leavers hurt themselves most, such a sadness" trope strikes me as concern trolling; in fact, even if true, the hurt is what makes altruistic punishment of vile and feckless elites altruistic. So, if you believe that altruistic punishment is in play, then Bernanke is denying working class Leavers moral agency — exactly as Obama did with his "bitter"/"cling to" remarks in 2008.
Brexit: "The fallout of Thursday's referendum could send Britain into recession, Summers told CNBC's "Squawk Box," pegging the chances of that at about 50-50″ [CNBC].
Brexit: "Keeping up confidence is critical. Britain has a large current account deficit — about 7 percent of GDP — and inflows of foreign money are necessary to finance this deficit. London, the world's leading international financial center (for now, at least), requires foreign investors' confidence to thrive; liquidity is essential to maintaining this confidence, and any hint that flows might be constrained would create turmoil" [Foreign Policy]. Putting this next to The Bezzle…
The Bezzle: "A lackluster recovery for start-up firms from the Great Recession has put a strain on an already-fragile U.S. economy, threatening the job market and productivity, and contributing to greater income inequality, according to a Senate hearing Wednesday" [MarketWatch]. Couldn't be there's no aggregate demand, no no no. And notice how neatly Clinton's college debt proposal dovetails with what could be an emerging elite consensus.
The Bezzle: "Home sharing site Airbnb is suing San Francisco over a new law requiring that anyone who offers their home through the rental site first register the dwelling with the city" [France24].
The Bezzle: "A legal case against the self-described Frack Master is a sure sign that the so-called bezzle in the shale-oil industry is shrinking" [New York Times]. Nice to see "bezzle" propagate out into the mainstream. I'm guessing it's a lagging indicator for bezzle size, a leading indicator for elite recognition and reaction.
Honey for the Bears: "Restaurant sales are virtually flat, and they're expected to remain weak for the rest of the year, according to The NPD Group, an industry research firm" [Business Insider]. " Weak growth in the restaurant industry is a warning sign for the entire economy, Nomura analyst Mark Kalinowski told Business Insider. People need to eat, and when they pull back on restaurant spending, it's a clear sign that they aren't feeling confident about the economy."
"Financial market infrastructures — industry jargon for key utilities including payment and trade-settlement systems — should make resiliency to hacks central to their design and management, according to the first-ever set of guidelines released by the Bank for International Settlements" [Bloomberg].
Today's Fear & Greed Index: 57, Greed (previous close: 46, Neutral) [CNN]. One week ago: 57 (Greed). (0 is Extreme Fear; 100 is Extreme Greed). Last updated Jun 29 at 12:04pm. Mr. Market returning to rude health?
Dear Old Blighty
"All talk now of 'unity' between these two camps is now a laughable joke. The only "unity" that these right-wing MPs are willing to accept is for Corbyn's head to be paraded around on a stick" [Defend Democracy]. "The situation is untenable and is now heading for an open split. Whoever the Blairites put forward in a leadership election, it is highly likely they would lose against the combined might of Corbyn's supporters amongst the membership, trade unions, and wider working class. And what then? On the other hand, if they try to keep Corbyn off the ballot paper, that will most certainly be seen as a provocation that will not be accepted by the grassroots* or the trade unions, who have reaffirmed their backing for the current Labour leader." Sounds familiar. That said, I think the NC commentariat could use more information from our British readers on two points: (1) Is "the wider working class" really the social base of Corbyn's support? and (2) are the resigning MPs really all Blairites? The rhetoric of this post is good clean fun, but somehow I think there should be more shades of grey in the picture. The left, generally, has a bad tendency of performative speech: Trying to make things so by saying they are already so. Readers?
Guillotine Watch
DDOSers.
Class Warfare
" have globalized trade and manufacturing, and have introduced robots and artificial intelligence systems, far faster than have designed the social safety nets, trade surge protectors and educational advancement options that would allow people [though not, apparently, "us"] caught in this transition to have the time, space and tools to thrive. It's left a lot of people dizzy and dislocated" [Thomas Freidman, New York Times]. In other words, "we" (elites) sh*t the bed with regard to "people" (voters). That works in a democracy until it doesn't. Of course, "we" are now going to fix the same problems "we" created, because "we" discovered "people" matter. Or, alternatively, "we" could rig the pesky electoral system even further, so that "we" get the correct results. The choice is "ours"!
"[S]tate governments are partnering with private companies to form a vast poverty industry that turns America's most vulnerable populations into a source of profit" [Nonprofit Quarterly]. "To shore up its budget, New Jersey is taking federal government assistance away from school children from poor families. The state has hired a private contractor called the Public Consulting Group to access more school-based federal Medicaid funds. This money is intended to help schools serve special education needs more effectively, but New Jersey has diverted over 80 percent of the funds to its general coffers for other uses—effectively taking tens of millions of dollars from school children every year." So public-private partnerships are money laundering operations for state money?!
"Shifting Incomes for American Jobs" [Flowing Data]. "With some occupations, people make more annual income than others. Obvious. But we typically see figures in terms of means and medians when in reality, the difference between the person who makes the most and the one who makes the least can be significant." Important! Be sure to look at 1960 vs. 1980.
News of the Wired
"My condolences, you're now the maintainer of a popular open source project" [runcommand]. Interesting, although the focus is on the maintainer's emotions, not wider issues.
* * *
Readers, feel free to contact me with (a) links, and even better (b) sources I should curate regularly, and (c) to find out how to send me images of plants. Vegetables are fine! Fungi are deemed to be honorary plants! See the previous Water Cooler (with plant) here. And here's yesterday's plant (Timotheus):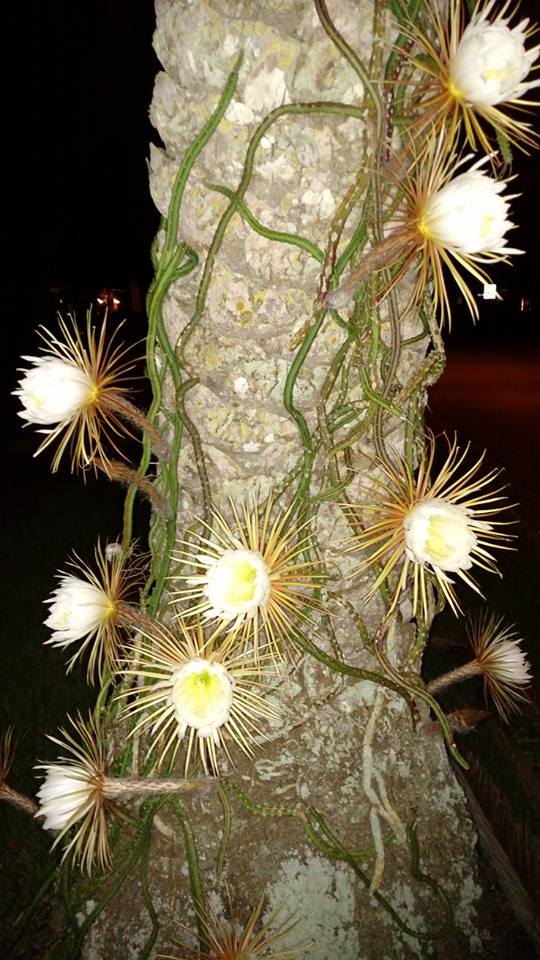 Sadly, I don't have time to upload a new plant for today. Tomorrow will be better!
Readers, if you want to send me some videos of plants in whole systems (bees and blossoms, for example, or running streams) — I can use them to practice with FFmpeg and hopefully post them. Because of download times, they'll have to be measured in seconds, rather than minutes. Thank you!
Adding, thank you again readers for last week's rapid and successful Water Cooler Mini-Fundraiser. Checks are arriving in the mail. I'm still writing thank you notes! Yours will arrive!
* * *
Readers, if you enjoyed what you read today, please use the dropdown to choose your contribution, and then click the hat! Your tip will be welcome today, and indeed any day. Water Cooler will not exist without your regular support.