Our mini-fundraiser for Water Cooler is on! 34 donors have already invested to support Water Cooler, which provides both economic and political coverage, at a time when former Clinton Administration official Brad Delong announced, following the purge of two Sanders-supporting writers, that those deemed to be too far to the left will be "gleefully and comprehensively trash[ed]" come November. Independent funding is key to having an independent editorial point of view. Please join us and participate via Lambert's Water Cooler Tip Jar, which shows how to give via check, credit card, debit card, or PayPal.
Fugitive capybara captured in Toronto park 19 days after zoo escape Guardian (YY).
The Bramble Cay Melomys Is First Mammal to Go Extinct Because of Climate Change Newsweek (original study, PDF).
Cats CAN understand physics: Felines use noise cues and 'cause and effect' to detect hidden prey Daily Mail
Weasels Are Built for the Hunt NYT (KF)
A Lost Decade? We Should Be So Lucky Satyajit Das, Bloomberg
Why Soros' Bearish Bet Is Hardly Far-Fetched Barron's
Trouble Is Brewing in Nigeria's Oil Country Foreign Policy
Valeant Hires Morgan Stanley to Sell Dermatology Assets Bloomberg
Are German Bonds Riding a Bubble? WSJ
Brexit?
Why the far right is on the rise Le Monde Diplomatique
IMF, Germany to legalize Slavery in Greece with "single minimum wage system" Keep Talking Greece
U.S. Third Fleet expands East Asia role as tensions rise with China Reuters
Big Brother Is Watching You Watch
CIA Lied about Leaking to Screw David Passaro and Protect Bush and Tenet Emptywheel

Amid Controversy, Public Safety Officials Put Temporary Hold on Using Prepaid Card Readers Oklahoma Watch. Ugly: "According to ERAD's bid for the state contract, the devices allow DPS officers to determine the amount of money loaded on to a prepaid card and to either freeze the funds or seize them by having the money deposited directly into a Department of Public Safety Account. This can be done during a traffic stop. The funds would then be subject to forfeiture actions in court."

Under Watchful Eyes Laphams Quarterly (2015). Medieval origins of mass surveillance.
Orlando Mass Shooting
'Common Sense': Fox Host Gretchen Carlson Supports Assault Weapons Ban Mediaite (MR).
American attitudes on refugees from the Middle East Brookings
2016
Hillary Clinton and Bernie Sanders Meet as Their Battle Ends NYT. Sanders, Clinton, Mook, Podesta, Jane Sanders, Jeff Weaver.

Ahead of meeting with Clinton, Sanders calls for "fundamental transformation of Democratic Party" Salon

Sanders: End of Voting Does Not Mean End of Political Revolution Common Dreams

The Split TNR. "19 Reasons the Democrats Will Remain Divided–And What It Means For the Party's Future." So but and here are all the authors: Naomi Klein, John Judis, Rick Perlstein, Rivka Galchen, Mark Green, Keeanga-Yamahtta Taylor, Zeynep Tufekci, Johnetta Elzie, Mychal Denzel Smith, David Simon, Jill Filipovic, Theda Skocpol.

The unexpected side effect of Hillary 2016: How she transformed Democrats into "new" Republicans Salon

Bill Clinton to Rethink Clinton Foundation Role if Hillary Wins Wall Street Journal

Clinton Has 12-Point Edge Over Trump in Bloomberg National Poll Bloomberg. Johnson accounts for 9%. Stein does not appear, so the poll, and the headline, are a wee bit deceptive. It would be one of history's little jests if Stein reprised Perot's role in 1992, when Bill Clinton was elected with a plurality, not a majority.

Trump gains slightly on Clinton after Florida attack: Reuters/Ipsos poll Reuters

Russian hackers targeted Trump and Clinton campaigns, U.S. intelligence sources say Yahoo News. Maybe they want to know what the heck is going on as much as we do…

Evoking 'Spirit Of 9/12′ Was Once Crass Politics, But Not For Hillary Clinton ShadowProof

Occupied Territory The New Yorker. The Republican Establishment.

The right response to Donald Trump? A media blackout. Dana Milbank, WaPo. It worked with Sanders.

What American Soldiers Are Saying About Donald Trump Vice

Is Donald Trump an Actual Fascist? Vanity Fair. No.
Class Warfare
Our Bodies Have So Many More Cancer-Causing Chemicals Than We Thought Mother Jones
Borges is Still Dead. (Or Is He? And Which Borges?) Literary Hub
Antidote du jour: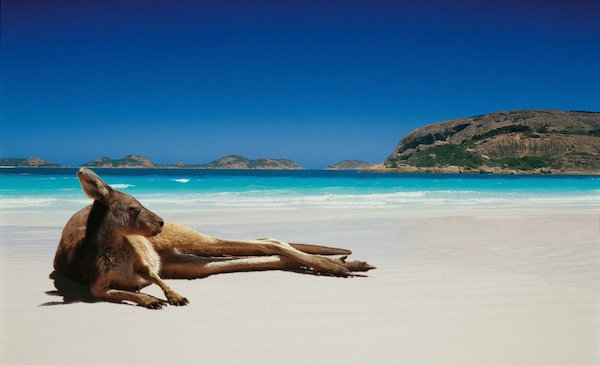 Bonus GIF:
Interdisciplinary collaboration #research #caturday pic.twitter.com/qKnENoHoqv

— Academic Pain (@AcademicPain) June 11, 2016
See yesterday's Links and Antidote du Jour here.