By Lambert Strether of Corrente.
Readers, I have an eye exam during the time I would normally be doing Water Cooler, and so this post will be extremely abbreviated. Since the Democratic National Convention is currently the most spectacular of the many spectacles unfolding before us, I'll put up a couple tweets that summarize the state of play.
TPP/TTIP/TISA
Any doubt about where the Democrat Party really stands on TPP?
The DNC has also informed Sanders delegates that they will have their credentials taken away for holding up anti-TPP signage as well

— Rania Khalek (@RaniaKhalek) July 28, 2016
2016
Alea iacta est (or, in the vulgate, "Reid went there").
Cotton stmt on Reid comments re: Trump security briefings pic.twitter.com/HpQ6v1Xqut

— Betsy Klein (@betsy_klein) July 28, 2016
I suspect that when, or if, historians look back, they will take note of many points of no return in 2016. (Mike Duncan's podcast, The History of Rome, describes how Julius Caesar came to his decision to cross the Rubicon with his army — an illegal act, rather like flying an airplane over the Capitol dome today — and ultimately overthrow the power of the Roman state, having triggered a civil war; one reason was that he wanted to avoid being prosecuted for "irregularities" that occurred in his consulship, and for war crimes committed during his conquest of Gaul. Readers may wish to mull over any historical parallels….)
Passing the baton of hope:
This moment/photo should give so much hope. On so many levels. pic.twitter.com/peIlr11Z77

— Darrias (@ImJustAce) July 28, 2016
Talk amongst yourselves! (Note, however, that on my return I'd be pleased to see reports of agency. For example, do we have any interviews with Sanders delegates who walked out? Do we have a reliable, attested account of how many did? Did all delegations really participate? Even more importantly, did anyone attend the People's Convention at the Arch Street Friends Meeting House, where they ratified a five-point platform? Are there any reports?
Stats
International Trade in Goods, June 2016: "Exports rose 0.9 percent led by gains for foods and for consumer goods. Exports of capital goods, which have been weak, posted a solid monthly gain" [Econoday]. "Gains in imports of consumer goods point to business confidence in consumer demand."
Jobless Claims, week of July 23, 2016: "Ending three weeks of especially low readings, new jobless claims jumped" [Econoday]. "The Labor Department cites no special factors in the results though seasonal auto-retooling, which has yet to impact claims this summer, may be behind the week's gain for new claims. Still, claims are very low and are pointing to strength for the July employment report." Where is the missing auto retooling?! And: Rolling averages improve [Econintersect].
Wholesale Trade, June 2016 (preliminary): Unchanged [Econoday]. "These results, together with this morning's data on goods trade, are part of the government's new 'advance economic indicators report.'"
Bloomberg Consumer Comfort Index, week of July 24, 2016: Unchanged [Econoday].
Coincident Indicators: "May 2015 Philly Fed Coincident Index Rate of Year-over-Year Rate Of Growth Continues to Slow" (charts) [Econintersect].
* * *
Readers, feel free to contact me with (a) links, and even better (b) sources I should curate regularly, and (c) to find out how to send me images of plants. Vegetables are fine! Fungi are deemed to be honorary plants! See the previous Water Cooler (with plant) here. And here's today's plant (Lee):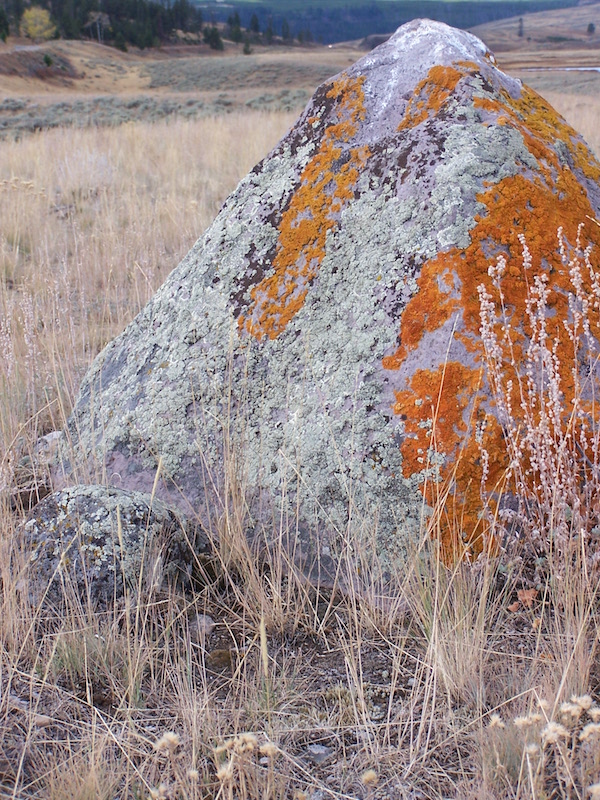 Moar lichen!
Readers, if you want to send me some videos of plants in whole systems (bees and blossoms, for example, or running streams) — I can use them to practice with FFmpeg and hopefully post them. Because of download times, they'll have to be measured in seconds, rather than minutes. Thank you! Adding, I got another one today! Please keep sending them; they will ultimately appear!
* * *
Readers, if you enjoyed what you read today, please use the dropdown to choose your contribution, and then click the hat! Your tip will be welcome today, and indeed any day. Water Cooler will not exist without your random acts of kindness.