By Lambert Strether of Corrente.
Readers, whenever I put on my yellow waders and look at a speech, it always takes longer to extricate myself than I think. I'll add some updates, but in other categories than the 2016 race, which is not, after all, everything! –lambert
TPP/TTIP/TISA
"Virginia's most powerful Democrats are all over the place on the divisive Trans-Pacific Partnership" [Politico]. "Virginia Gov. Terry McAuliffe thinks — or hopes — Hillary Clinton will work to pass a tweaked Trans-Pacific Partnership. Clinton's running mate and Virginia Sen. Tim Kaine is now opposed to TPP, after generally praising it this year. And Sen. Mark Warner said in an interview here that he still supports it, with reservations, offering advice for how the dwindling number of pro-trade Democrats can sooth concerns about the pact." Podesta tried to put the toothpaste back in the tube, but come on. Of course
2016
Philly
"Live From Philadelphia: Thomas Frank and Robert Scheer on the Democratic Party Establishment (Video)" [TruthDig]. Play this immediately, while reading the rest of Water Cooler. It's excellent, especially in making the point that the real action is in the hotel suites, where the bankers are, and that there are really two conventions: One in which professionals are networking to look for jobs, and another where people care passionately about electoral, as opposed to office, politics. (I'd embed the video, but it's not on YouTube.)

UPDATE Thanks to alert reader Goyo Marquez, here is the video:

"Live From Philadelphia: Robert Scheer on Democratic Party Failures and Progressive Solutions (Video) [TruthDig].Scheer is especially good on how Sanders "shifted gears" in his two-part speech.

UPDATE And here is that video:

"If you cut through the caricatures and listen to the delegates, here's what you learn: Most of them got a glimpse of what the Democratic Party could be, what it should be, and then they watched it slip away. They understand that Sanders won concessions on the platform. They realize he pulled Clinton – and the party – to the left. But the delegates I spoke with see most of this as cosmetic" [Salon]. "Besides, if we ask what's possible, not what's ideal, a Clinton administration is hardly a disaster for progressives. Given the systemic constraints, there are limits to what a president can do. …In other words, a Clinton presidency is not the end of the republic. Nor is it a death blow to the progressive movement." Assuming that the coming liberal purge of the left doesn't work out, it won't be (see under removing Nina Turner's credentiais; funny the party that's not the white man's party tossed a black woman, but let's pass by the tiny contradiction).

"The only way to get [within screaming distance of the stinking portapotties outside the Wells Fargo centre] unless you're on a specially chartered bus, is via Uber, which has paid for an absolute monopoly of the event zone" [Laurie Penney, Medium]. A terrific article, but that little detail made it for me. Fuck the working class Philly cab drivers, right? So many of 'em are black and brown. And while we're talking about Uber–

"Beyond Clinton and her newly minted running mate, Virginia Sen. Tim Kaine, she is deploying no less than President Obama, Vice President Joe Biden, First Lady Michelle Obama, former President Bill Clinton, Chelsea Clinton, Bernie Sanders, Elizabeth Warren, Cory Booker. Just to name a few" [Los Angeles Times]. "Every campaign has what it calls a a surrogate operation: big names that lend star power in the fall. But Clinton aides call these heavy hitters "the principals," or "the s" for short." Call my foily, but I my first thought was that crook Travis Kalanick paid the DNC for product placement.

"There are legislative bodies across the globe, including countries we often hold up as tutors in democracy, where elected officials routinely boo and get booed. You might even say it's a sign of a slightly less than grownup political culture that we in the US react to it with such a charge, that we see it as such a taboo. It seems to reflect a kind of obeisance to the magic of authority that we typically associate with, well, children" [Corey Robin].

"For his part, Sanders could also claim a partial victory in the convention's rules committee, where he lost his bid to eliminate superdelegates—the elected officials and party functionaries who have overwhelmingly backed Clinton this year—but forced the creation of a "unity commission" that could greatly reduce their practical influence in the future" [Vanity Fair]. Hmm. A commission. Who controls the membership?

"Bill Clinton Ignores History and Tells 'Her Story' in DNC Speech" [Ed Kilgore, New York Magazine]. "Now it could be that becoming the first woman to be nominated for the presidency by a major party is all the "history" Hillary Clinton needs, and all this convention can absorb. That's the sense you got at the very end of tonight's session, when delegates waved "history" signs as her image smashed a symbolic glass ceiling. But an abundance of caution would dictate that, on Thursday night, she make the case her husband did not: that she's exactly the kind of history-making president America needs right now, instead of that history-making nominee in Cleveland who sought to brush her aside as yesterday's news. " Oh, shoot. I missed the glass ceiling thingie. I feel bad, because as Lincoln said: "[G]overnment of the symbol manipulators, by the symbol manipulators, for the symbol manipulators, shall not perish from the earth."

"The Democrats Aren't in Disarray. They're Practicing Democracy" [David Dayen, The New Republic]. Dayen writes:

That excitement, even that disagreement, is a sign of vibrancy within a political coalition. The Democratic Party had a cathartic moment yesterday, an open debate between family members with real differences of opinion. It was predictably difficult, because it sprung from a real place. It mirrored life because politics mirrors life. And it shouldn't be hushed up and buried, but embraced. Because the way to be 'stronger together' is to start by being honest and true.

Hmm. I'd argue that Dayen's "open debate between family members" trope conceals the very real power relations in play and at stake, which enabled the Clinton machine to rig the election from the beginning. And I'm all for "honest and true," but any "conversation" with Democrat loyalists needs to include that perspective.

"Tulsi's Speech Nominating Bernie Sanders for President of the United States" [Medium].
Money
"Clinton's tepid performance with small contributors has forced her to rely on big money. Only 19 percent of her donations came from individuals contributing $200 or less. Wall Street is her largest industry donor, with $41 million going into her coffers. Her biggest contributors have ties to Saban Capital, founded by Univision owner Haim Saban. He's followed by algorithmic hedge fund Renaissance Technologies, which has given $9.5 million, and the Pritzker Group, whose family founded the Hyatt hotel chain and gave nearly $8 million. Penny Pritzker is currently the secretary of commerce. The large donations have become critical as her campaign is burning through cash faster than her Republican opponent, Donald Trump" [Reuters]. The wealthy backing Clinton are likely to have some progressive ideals, including taxing people like themselves at higher rates. One such proposal, after all, is called the Buffett Rule because of its support from billionaire Warren Buffett. But with inequality ruling the platform, she will need to strike a difficult balance should she ultimately win the election." Oh, OK. "Difficult balance."
Voters
"The young people and minorities who propelled President Barack Obama into office have lagged behind the economic recovery he's shepherded, with blacks and Hispanics continuing to lose wealth even as whites gained after the recession. That's posing a special challenge for Hillary Clinton, who's vowing to largely continue Obama's fiscal policies even as she counts on his coalition to keep the White House in Democratic hands. Economic data suggest these voters could be ripe for the picking by Republicans — but for one thing" [Bloomberg]. "She's running against Donald Trump."

"Democracy Lost: A Report on the Fatally Flawed 2016 Democratic Primaries" (PDF) [Election Justice USA]. Not to seem ungrateful, but if this were not in a no-longer proprietary data format (PDF), but in HTML, I wouldn't need a special reader for it, I would be able to quote from it easily, and I could link into it.
The Trail
"New emails [by the DNC class action plaintiffs,] discovered through the WikiLeaks dump show that attorneys from [Perkins Coie LLP] have given strategy advice to hurt Sanders, well before he dropped out. To add fuel to their claim, they've now discovered that attorneys from Perkins Coie are representing both the Democratic National Committee and Clinton's campaign" [Law Newz].
Stats Watch
Durable Goods Orders, June 2016: "Orders proved very weak for the factory sector for a second straight month" [Econoday]. "Orders for civilian aircraft, which are always volatile month to month, fell nearly 60 percent in June, offsetting for the transportation group a solid 2.6 percent gain for vehicles. But vehicles are by far the best news in the report with nearly all other sectors posting declines and some sharp declines including computers, down 9.1 percent in the month, communications equipment at minus 2.3 percent, and primary metals down 1.3 percent. Total unfilled orders are a very serious negative, down 0.9 percent following no change in May and suggesting that factories have been keeping production up by working off backlogs which is a negative for future employment." And: "The headlines say the durable goods new orders declined. The unadjusted three month rolling average declined significantly this month and is now in contraction. This was not a good report" [Econintersect].
Pending Home Sales Index, June 2016: "Pending sales of existing homes, which track contract signings, have been showing less strength this year than final sales, a factor that may limit disappointment over June's thin 0.2 percent rise" [Econoday].
MBA Mortgage Applications, week of July 22, 2016: "Purchase applications for home mortgages were down 3.0 percent in the July 22 week following the previous week's 2.0 percent decline, while refinancing applications, which tend to be even more sensitive to interest rates, fell a sharp 15.0 percent" [Econoday]. "The second weekly decline in purchase applications in tandem with increases in mortgage rates underscores the current dependency of the housing market on low-interest financing [***cough*** manipulation ***cough***]."
Housing: "[Lenders are] courting Silicon Valley workers with tailored loans, guaranteed 24-hour approval and financial-planning services. Social Finance Inc. has deals with Google and other top technology companies that allow it to market to new hires. First Republic Bank — which gave Facebook Inc. billionaire Mark Zuckerberg a 1.05 percent interest-rate mortgage — has opened branches in Facebook and Twitter Inc. headquarters. San Francisco Federal Credit Union will finance 100 percent of houses costing up to $2 million" [Bloomberg]. "Michael Tannenbaum, senior vice president of SoFi's mortgage group, calls it 'white-glove service.'"
Shipping: "Shipping companies may not get the help they're looking for from retailers after all. The National Retail Federation's new assessment of 2016 is more upbeat than it had been, but the retailer group says the big growth in the consumer market has likely already come and gone. The direction of the retail market remains a critical question for shipping lines, trucking companies and railroads as they look for stores to restock inventories and push more goods through their supply chains ahead of the holiday season" [Wall Street Journal].
Supply Chain: "Why the Fed may want to reach for the stock market's punch bowl" [Wall Street Journal].
The Fed: "Why the Fed may want to reach for the stock market's punch bowl" [MarketWatch].
UPDATE "The best-paid CEOs tend to run some of the worst-performing companies and vice versa—even when pay and performance are measured over the course of many years, according to a new study" [Wall Street Journal].
Today's Fear & Greed Index: 80, Extreme Greed (previous close: 85, Extreme Greed) [CNN]. One week ago: 90 (Extreme Greed). (0 is Extreme Fear; 100 is Extreme Greed). Last updated Jul 27 at 1:10pm. Whoopsie..
Black Injustice Tipping Point
" Baltimore prosecutors drop all remaining charges in Freddie Gray case" [WaPo]. Impunity.
Dear Old Blighty
"Note reveals junior doctor 'walked out of shift to kill herself in despair of NHS reform'" [Express]. "Long hours, work-related anxiety, and despair at her future in medicine were definite contributors to this awful and final decision."
"Jeremy Corbyn will set up a fund to help people on low incomes become Labour MPs" [Independent]. What a good idea. I'm surprised the Democrats don't do it.
"Labour MP who quit Jeremy Corbyn's front bench during leadership coup becomes first to return" [Telegraph]. Snicker.
"High Court challenge to Jeremy Corbyn" [Financial Times]. "The case turns on the controversial decision by Labour's National Executive Committee (NEC) which voted by a majority of 18-14 on July 12 that the rules enabled Mr Corbyn to bypass the nomination stage and go straight on to the leadership ballot papers." 18-14? Hmm.
Class Warfare
UPDATE "Interview: Busting the Myths of a Workerless Future" [PortSide].
You argue that the "gig economy" and "precarious work" concepts miss the mark because they don't get at the most concerning change: the rise of the crappy-job economy. Can you talk about what's changed for workers and why?

The first change is work intensification. Work has gotten dramatically harder in the last 30 years or so, and continues to.

That's happened through lean production, which reduces the amount of labor to produce the same or greater amount of product or service and is tied to just-in-time production. Lean production began in the automobile industry in the 1980s, but now it is everywhere. It's in hospitals, it's in schools.

Another aspect is electronic and biometric monitoring, measuring, and surveillance, which allow employers to see how to get more work literally out of each minute. Another aspect is that the amount of break time has fallen dramatically since the '80s.
UPDATE "The world is growing taller — but very unevenly" [Financial Times]. Now the US is being outstripped by the Netherlands and Scandinavians. "Height is strongly influenced by nutritional and environmental factors, including maternal health before birth and diet during childhood, though genes play a role too. In general, taller people tend to suffer less disease and to live longer, though research shows that greater height may carry some health risks including more susceptibility to prostate and ovarian cancer." Goodness. I wonder if the advantages of nutritional and environmental factors are evenly distributed?
UPDATE "What Are Young Non-Working Men Doing?" [The Atlantic]. "Erik Hurst, an economist at the University of Chicago, is now conducting research that suggests that non-college men who aren't in the labor market are spending a considerable amount of their time in front of screens," i.e. video games. "But one possible lesson of this election is that feelings of cultural isolation and economic despondency are ingredients in a noxious and unpredictable compound, which can combust in surprising ways. Another mix may be brewing."
UPDATE "Evolution Is Happening Faster Than We Thought" [New York Times]. "For a long time, biologists thought evolution was a very, very slow process, too tardy to be observed in a human lifetime. But recently, we have come to understand that evolution can happen very quickly, as long as natural selection — the relative benefit that a particular characteristic bestows on its bearer — is strong. And where else to find such strong natural selection than in the heart of a big city?" The study is about birds. But what if we focused on, say, working people when "natural selection" was working "strongly" through the (rigged) market? (See Rule #2 of "Neoliberalism Expressed as Simple Rules.")
UPDATE "Mr Spence's flagship contribution was a 1973 paper called 'Job Market Signalling' that looked at the labour market. Employers may struggle to tell which job candidates are best. Mr Spence showed that top workers might signal their talents to firms by collecting gongs, like college degrees. Crucially, this only works if the signal is credible: if low-productivity workers found it easy to get a degree, then they could masquerade as clever types" [The Economist, "Secrets and agents"]. So if the old school tie is really expensive, that sure sorts out the riff-raff, doesn't it?
News of the Wired
"Why poetry is good for the rational mind" [New Humanist].
"Statement" [The Tor Project]. "The investigation is now complete. Many people inside and outside the Tor Project have reported incidents of being humiliated, intimidated, bullied and frightened by Jacob, and several experienced unwanted sexually aggressive behavior from him. Some of those incidents have been shared publicly, and some have not. The investigation also identified two additional people as having engaged in inappropriate conduct, and they are no longer involved with the Tor Project." Yikes.
* * *
Readers, feel free to contact me with (a) links, and even better (b) sources I should curate regularly, and (c) to find out how to send me images of plants. Vegetables are fine! Fungi are deemed to be honorary plants! See the previous Water Cooler (with plant) here. And here's today's plant (Lee):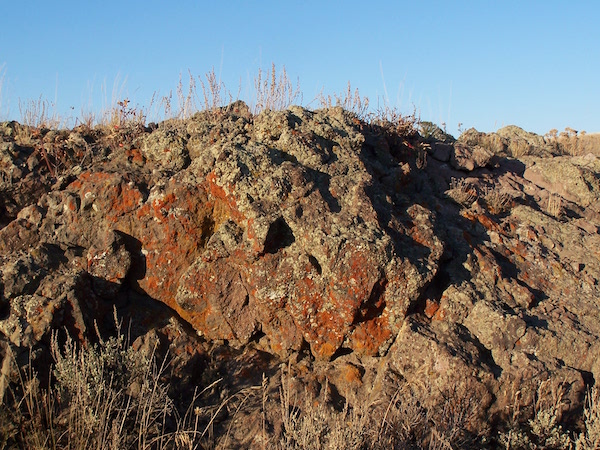 Readers, if you want to send me some videos of plants in whole systems (bees and blossoms, for example, or running streams) — I can use them to practice with FFmpeg and hopefully post them. Because of download times, they'll have to be measured in seconds, rather than minutes. Thank you! Adding, I got another one today! Please keep sending them; they will ultimately appear!
* * *
Readers, if you enjoyed what you read today, please use the dropdown to choose your contribution, and then click the hat! Your tip will be welcome today, and indeed any day. Water Cooler will not exist without your random acts of kindness.