By Lambert Strether of Corrente.
TPP/TTIP/TISA
"The European Commission may have acquiesced on including EU member state legislatures in the ratification process for a landmark EU-Canada Comprehensive Economic and Trade Agreement. But European Trade Commissioner Cecilia Malmström said it's on member states to make sure the move doesn't further erode Brussels' responsibility over trade policy" [Politico]. "'The risk to end EU trade policy as we know it is that member states this debate by confusing the contents of agreements with a general malaise and anti-globalization feelings in their member countries,' she said at a press conference Tuesday." "Infect"?
"It's fewer than 20 days now until the Democratic National Convention, and one of the biggest questions left is who Hillary Clinton will pick as her running mate. Our Politico colleague Gabriel Debenedetti reported last week that Virginia Sen. Tim Kaine remains the odds-on favorite. From a trade perspective, that could be seen as a subtle sign of support for the Trans-Pacific Partnership since Kaine was just one of 13 Senate Democrats who voted last year for trade promotion authority" [Politico]. Yes, it's critical to kick the left at every decision point. "Several other Democrats mentioned as possible VPs — Sens. Elizabeth Warren, Cory Booker, Sherrod Brown and Al Franken, and Rep. Xavier Becerra — were firmly in the "no TPA" camp last year. One possible VP choice, Colorado Gov. John Hickenlooper, supports the landmark agreement, while two others, Labor Secretary Tom Perez and HUD Secretary Julián Castro, are part of the administration that negotiated the Asia-Pacific trade deal."
The language on TPP Sanders wants inserted in the Democrat platform [Politico].
"It is the policy of the Democratic Party that the Trans-Pacific Partnership must not get a vote in this Congress or in future sessions of Congress. If we succeed, we will be in a very strong position to stop a vote on the TPP and to fundamentally rewrite our trade agreements to end the race to the bottom and lift up the living standards of people in this country and throughout the world."
"EU plans to regulate hormone-damaging chemicals found in pesticides have been dropped because of threats from the US that this would adversely affect negotiations for the Transatlantic Trade and Investment Partnership (TTIP)" [Ars Technica].
2016
Clinton Email Hairball
"Comey and Lynch asked to testify before Congress on Clinton probe" [MarketWatch]. From my armchair at 30,000 feet: If the Republicans really want to make Lynch squirm, they just have to ask Lynch one question, which Comey — strong passive-aggressive move, there, Jim! — handed to them on a silver platter at his presser, yesterday. I've helpfully written it down (quoted phrases from Comey's press release, parsed here):

Q: Attorney General Lynch, what "security or administrative sanctions" do you feel are appropriate for Secretary Clinton's "extremely careless" handling of her email communications at the State Department?

No speeches instead of questions, no primping on camera for the folks back home, nothing about the endless lying, no Benghazi red meat, no sphincter-driven ranting about "security", tie gormless Trey Gowdy up in a canvas bag and stuff him under a desk. Just ask that one question. And when Lynch dodges, as she will, ask it again. I don't ever recall having written a sentence that includes "the American people want," but what the American people want is to see some member of the elite, some time, any time, held accountable for wrong-doing. If it's Clinton's "turn" for that, then so be it. She should look at the big picture and consider the larger benefit of continued legitimacy for the Republic and take one for the team. So let's see if the Republicans overplay their hand. They always have. UPDATE This is a good, that is, sane letter from Bob Goodlatte (pdf), chair of the House Judiciary Committee (via MsExPat). But don't get down in the goddamned weeds!! K.I.S.S.!!!

"Comey's solo appearance Tuesday stood out for historical reasons, because it's highly unusual for the FBI to make public findings when investigators have decided no charges should be brought" [CNN]. This purports to be the inside story of how Comey "stood alone" to make the announcement. But there are some holes in the narrative:

Matthew Miller, the former top Justice spokesman under Attorney General Eric Holder, called Comey's announcement "outrageous." "The FBI's job is to investigate cases and when it's appropriate to work with the Justice Department to bring charges," he said on CNN. House Republican sides with Comey over Trump on Clinton emails. Instead, Miller said: "Jim Comey is the final arbiter in determining the appropriateness of Hillary Clinton's conduct. That's not his job."

When you've lost Eric Holder's spokesperson… And then there's this. After Clinton's "long-awaited" Fourth-of-July weekend three hours of testimony:

Officials said it was already clear that there wasn't enough evidence to bring criminal charges. The interview cemented that decision among FBI and Justice officials who were present. …

By Monday night, Comey and other FBI officials decided the public announcement should come at the earliest opportunity.

The fact that Tuesday would also mark the first public campaign appearance by Obama alongside Hillary Clinton didn't enter in the calculation, officials said.

But as Yves points out, there was no time to write an official report of Clinton's "interview" over the weekend. So for this narrative to work, you've got to form a mental picture of high FBI officials scanning the transcript of Clinton's "interview," throwing up their hands, and saying "We got nuthin'. You take it from here, Jim." That doesn't scan. I mean, the FBI is called a bureau for good reason. So to me, the obvious process violation means that political pressure was brought to bear on Comey, most likely by Obama, despite the denials (those being subject to the Rice-Davies Rule). But Comey did the bare minimum to comply, in essence carefully building a three-scoop Sundae of Accountability, and then handing it, with the cherry ("security or administrative sanctions"), to Lynch, so Lynch could have the pleasant task of making the decision about whether to put the cherry on top. Or not. Of course, if our elites were as dedicated to public service as they were in Nixon's day, there would have been a second Saturday Night Massacre (link for those who came in late), but these are different times. (Extending the sundae metaphor even further, it will be interesting to see if the ice cream shop staff knows what else is back in the freezer, the nuts and syrups that Comey decided not to add; Comey certainly made the ethical case for leaks.)

"Hillary Clinton's email problems might be even worse than we thought " [Chris Cilizza, WaPo]. Cillizza, for whom I confess a sneaking affection, as for Nooners, isn't the most combative writer in WaPo's stable. So he hides the real point of his column out in plain sight, in a graphic, which I have helpfully annotated:

"Another Clinton 'scandal' goes poof" [Boston Globe]. "And if you're one of those who has retained the capacity for balanced conclusions, even in this crazy year? Well, then, Comey's finding will strike you as appropriate, and for a simple reason. It fit the facts. And now it's ." If I had time, I'd get out my Magic Markers® for the tropes in this one….

"Hillary Clinton's great day" [Eugene Robinson, WaPo]. "Here's what happened to Hillary Clinton on Tuesday: She learned that the FBI investigation into her emails would end without charges being filed. Her political opponents embarrassed themselves with hissy fits and tantrums. And the best campaigner in America fired up her supporters at a nationally televised rally in a crucial swing state. That's not a good day, it's a great day." This election has been wonderfully clarifying…
Money
UPDATE "Trump beats expectations, raises $51 million with GOP in June" [WaPo]. "[T]he biggest monthly take by far for the presumptive GOP presidential nominee, who did not begin to hold fundraising events until late May. And it suggests that Trump has the ability to quickly inject large sums of money into his campaign coffers by tapping into the fervor of his supporters. Much of the campaign's money appears to have come in during the final 10 days of the month, when Trump's operation began aggressively soliciting money online for the first time." And: "Aides said the pace of donations has continued in July, and believe Trump could build the kind of online fundraising juggernaut that drove Sen. Bernie Sanders's bid." That's the spin. But I need receipts on that, since campaigns routinely lie about their small donors (with the exception of the Sanders campaign, where the only gotcha was that his average contribution was ~$29, not $27. Oh, the humanity!).
The Voters
"We have good evidence that increasing inequality leads to lower trust' [Stumbling and Mumbling]. Very good article filled with good links. Conclusion: "The point here is a simple one. The costs of inequality are not merely economic or social ones. They are also political: inequality leads to poorer political decision-making." "Poor" for whom?

"Five years ago, Justin Wolfers and I examined data showing that trust in institutions such as Congress, banks and big business had plummeted during the recession, hitting an all-time low. Because historically trust had fallen as unemployment rose, we argued that it would increase as unemployment declined" [Bloomberg]. "We were wrong. Despite all the progress the economy has made, measures of trust remain stuck at historically low levels." I can't imagine why….

"Nevertheless, before the [Brexit] campaign got going, the issue of immigration was not what made poor Brits anti-EU. Brexit was, rather, a measure of their grim hope that any change in their country might just be a change for the better" [The Conversation]. Interesting polling data!

An excellent tweet storm on Clinton supporters and varieties of feminism [Katie Halper]. It's not especially well-numbered or linked, so start here and read up. Thirty or so tweets, but that's what it takes.

UPDATE "Dreams And Nightmares Of Donald Trump" [HuffPo]. Yes, actual field reports of dreams, collected by an academic in that discipline. I hardly ever remember dreams, so if I'm dreaming of any candidate, I don't know about it.
The Trail
"Sanders booed by House Democrats" [Politico].

Some Dems yelling at Sanders "When are you going to endorse??!!"

— John Bresnahan (@BresPolitico) July 6, 2016

So Sanders still has leverage. Good to know. A good place to start winning Sanders' endorsement would be fixing the Democrat Platform's TPP language (see above). Which would also be popular in Pennsylvania…

"Trump victory in Pennsylvania hinges on 10 counties, experts say" [Pittsburgh Tribune].

"Who will win the presidency?" [Nate Silver]. Events, dear Nate, events…
Moar Stupid
UPDATE The ginned-up Star of David controversy: It looks to me like Trump's media director, Daniel Scavino (who, in 1990, was Trump's caddy) grabbed a six-pointed star graphic from somewhere on the Intertubes — who among us, etc. — and tweeted it, whereupon the usual suspects framed the star as a star of David, and things went downhill from there.

Given that Trump's daughter, Ivanka, converted to orthodox Judaism, and plays a key role in the Trump campaign, along with her Jewish husband, and Trump's son-in-law, I'm a little amazed to see the Democrat nomenklatura in the person of David Brock smearing Trump as anti-semitic, but then, as Rove teaches, it makes sense to attack your enemy's strength.

I'm also not happy to see the bottomless sucking pit of need that is the Clinton campaign pull Atrios in [image of tiny helpless waving arms and faint cries, soon silenced]. Especially given that "[b]ased on the evidence available, it seems unlikely that the Trump campaign intended to put out a Star of David image" [Politifact]. I've written before of the preference for the digital over the real among the creative class symbol manipulators in Clinton's credentialed base — a subset of whom work for Brock, and of whom Brock himself is an incarnation — and this is the latest example. There will be more, unless and until Manafort or Stone instills some discipline on Trump's twitter feed. There's certainly work to be done on the connections between Trump, Manafort and Stone, and the danker corners of America's political right. But, exactly as with their appropriation of sexism, racism, and fascism, the Democrat appropriation, simplification, and exploitation of real and terrible political realities for short term gain pollutes the discourse entirely, and gets in the way of the real work to be done. And not by accident, either.

"Trump Taj Mahal Workers Strike Over Stagnant Wages, Lack of Healthcare" [Gawker]. You'd expect the party of working people to be all over this, not stupid intertubes gotchas. Oh, wait…. There is no such party.
Stats Watch
International Trade, May 2016: "In a negative indication on global demand, exports of both goods and services fell slightly in the month. But in a positive indication on domestic demand, imports rose a sharp 1.9 percent" [Econoday]. "The export side of this report, however, is decidedly weak with contraction sweeping capital goods and also civilian aircraft, two areas where weakness may be deepening." And: "The unadjusted three month rolling average value of exports and imports decelerated (but all rolling averages are in contraction). Many care about the trade balance which worsened." [Econintersect].
ISM Non-Mfg Index, June 2016: " ISM's non-manufacturing sample is reporting its strongest rates of growth of the year, headlined by a big 3.2 point jump in the composite index to 56.5. New orders are even further above break-even 50 at 59.9 with new export orders up 4 points to 53.0. Employment is also up, 3 points higher at 52.7 in a reading that hints at sizable improvement for Friday's employment report" [Econoday]. "This report is well established and historically is not volatile which makes June's gains impressive. The gains suggest that the bulk of the nation's economy, in contrast to the subdued indications from the services PMI released earlier this morning, may very well be picking up steam heading to the Brexit fallout." And: "There are two sub-indexes in the NMI which have good correlations to the economy – the Business Activity Index and the New Orders Index – both have good track records in spotting an incipient recession – both remaining in territories associated with expansion" [Econintersect]. And moreover: "Well, well, well. Remember a month ago? Payrolls stunned everyone to the down side at 8:30 on the morning of June 3. People may have been inclined to let the shock eventually wear off, but when the ISM non-manufacturing gauge came in much weaker than expected at 10:00 on that same morning, market participants determined that the economy was indeed weakening. We will have to wait two more days to see what June payrolls look like, but the message from the June ISM non-manufacturing report is that purchasing managers were "just kidding" about May" [Amherst Pierpont Securities, Across the Curve].
PMI Services Index, June 2016: "New orders picked up but only to a moderate pace" [Econoday]. "[B]acklog orders continue to decline, down now for 11 straight months. Firms in the sample are hiring but not very much with job growth at a 17-month low. Optimism in the general outlook, down four of the last five months, is at a survey low."
Gallup U.S. Job Creation Index, June 2016: " U.S. workers' reports of hiring activity at their place of employment in June held at the record high first achieved in May. The plus 33 job creation index score in June represents 44 percent of employees saying their employer is hiring workers and expanding the size of its workforce minus the 11 percent saying their employer is letting workers go" [Econoday]. "Of the four major U.S. regions, the Midwest has the highest job creation index (plus 37), followed by the West (plus 34), with the East and South (both plus 31) slightly further behind. The Midwest had led the other regions most of last summer before falling behind the West in the winter months. As the weather warms again, the Midwest has re-emerged as the strongest region for hiring. The Midwest's plus 37 index score is notable as the highest Gallup has measured for any region in its eight-year trend, but it is not significantly better than the region's scores of plus 36 on two occasions last summer." Some of those Midwest states will be battleground states…
MBA Mortgage Applications, week of July 1, 2016: "A sharp drop in mortgage rates [*** cough *** manipulation *** cough ***] reignited mortgage activity in the July 1 week, especially in refinancing, which surged 21 percent from the previous week to the highest level since January 2015 [Econoday].
Gallup US Consumer Spending Measure, June 2016: "Americans' daily self-reports of spending averaged $88 in June, a retreat from the higher levels recorded in April ($95) and May ($93). June spending started out strong, with U.S. adults' estimates of their spending averaging $95 from June 1 through June 15 — essentially in line with spending in April and May. But consumers appeared to pull back significantly in the second half of the month" [Econoday]. They think it's Brexit. On Main Street, I don't buy it… "Honey, let's buy the cheaper brand of charcoal; the Brits might leave the European Union."
Gentleman Prefer Bonds: "[T]he bond market is signaling little risk. In the U.S., a metric known as the term premium is an unprecedented minus 0.61 percentage point for 10-year notes. The measure, which the Federal Reserve uses in guiding policy, reflects the extra compensation investors demand to hold longer-maturity debt instead of successive short-term securities" [Across the Curve]. "The gauge has been positive for almost all of the past 50 years. But since the start of the year, it's turned into a discount, suggesting investors don't see any threat on the horizon that would push yields higher."
Political Risk: "Trapped in a privileged bubble, markets can't feel winds of political change" Not the winds of winter? Oh-kaaay…. [MarketWatch]. "Many investors must be hoping that somehow they can wake up from a very bad dream and get on with their lives in a world where the U.K. had decided to stay in the European Union." And now the key paragraph:
The worrying point for investors, however, is not just that they didn't get the result they wanted. It is that they read the British referendum so completely incorrectly — and convinced themselves that the Remain side would eventually win.

That is hardly the first time that has happened. The markets got the 2015 election in Britain upside down as well. They didn't think that Donald Trump would ever be the Republican nominee. They read the Spanish elections last month incorrectly, and the Austrian elections as well.

An accident? Perhaps. After all, these things are intrinsically difficult to predict. But it is also possible that something more fundamental is happening — that investors have become completely unable to predict political changes.
I originally filed this under Class Warfare. Then I saw that I needed to file it under Political Risk. In a crisis, things correlate…
Shipping: "Orders for new heavy-duty trucks hit a nearly six-year low in June, indicating that trucking companies expect little relief from a weak freight market and sluggish economic growth" [Wall Street Journal, "Heavy-Duty Truck Orders Fall to Lowest Since 2010"]. "With the manufacturing levels depressed thanks in part due to the strong dollar, and retail inventory levels high, freight volumes have not kept up with the ramp up in truck orders in recent years, leading to overcapacity, said Kenny Vieth, ACT's president. Truck orders plummeted last fall and have held at low levels throughout 2016."
Shipping: "Drewry Shipping Consultants Ltd. is essentially calling the bottom in the troubled ocean freight market, WSJ Logistics Report's Robbie Whelan writes, arguing that pricing and profitability have fallen so much that carriers will have to pull back capacity to regain financial equilibrium. Drewry says the rate to transport a 40-foot container from Asia to the U.S. West Coast has fallen to less than a third of the price in 2010. The carriers may not be sinking much more, but Drewry suggests they may scrape along the bottom for some time" [Wall Street Journal]. As a Maine Bear, "scraping along the bottom for some time" confirms all of my priors!
Shipping: "Deutsche Bank is to sell at least $1bn of its loans to the shipping industry, in response to mounting pressure from the European Central Bank (ECB)" [Splash 247]. "'They are looking to lighten their portfolio and this includes toxic debt. It makes commercial sense to try and sell off some of their book,' one finance source told the newswire. 'They are not looking to exit shipping.'"
Shipping: "The U.K.'s Brexit vote, meanwhile, threatens to dampen containerized trade further. Following the surprise outcome of the June 23 referendum, IHS cut its eurozone GDP forecast from 1.7 percent to 1.4 percent for 2016 and from 1.8 to 0.9 percent growth for 2017. The supply-demand gap in containers will continue into 2016, with a forecast 3.6 percent capacity growth against a 1.3 percent demand growth globally, according to Alphaliner" [Journal of Commerce]. "'The risk of an economic slowdown in Europe could have a bigger impact on the container ship sector, and a corresponding fall in global container trade volumes would only worsen the current supply-demand gap,' Alphaliner said."
Shipping: "Airfreight demand growth slowed in May after showing signs of improvement in April" [Air Cargo News]. "There were some positives, with European airlines recording a 4.5% year on year increase in demand in May and Middle Eastern carriers registering a 3.2% improvement. That said, capacity increased ahead of demand in both regions."
Shipping: "10-4 Systems said last week that it would break away from GlobalTranz Enterprises Inc., using $13.9 million in new funding to bring its "Uber for trucking" technology to a wider market. Boulder, Colo.-based 10-4 makes a fleet management trucking app that automates the data exchange among carriers, brokers, and shippers, matching trucks with shipper loads so carriers can avoid empty backhaul miles" [DC Velocity]. I wonder which laws this new startup will flout!
Today's Fear & Greed Index: 67, Greed (previous close: 68, Greed) [CNN]. One week ago: 58 (Greed). (0 is Extreme Fear; 100 is Extreme Greed). Last updated Jul 6 at 11:28am. Last year at this time was 19, Extreme Fear. Grexit? And now Brexit, which poses huge financial and constitutional questions for both the UK (so long as it persists) and the EU (ditto), and la la la, everything's under control, move along, people, move along, there's no story here. Readers, what am I missing?
Black Injustice Tipping Point
"Report: One Baton Rouge Police Officer Involved in Fatal Shooting of Suspect on North Foster Drive" (video) [The Advocate]. This is the best report I've seen of the #AltonSterling killing; the video looks lke an execution, to me. Sterling was selling CDs, just like Eric Garner was selling loose cigarettes; clearly, entering System D while Black can be lethal.
Dear Old Blighty
"Statement by Sir John Chilcot" (PDF) [The Iraq Inquiry]. And here is the entire inquiry, all 6000+ pages of it (zip file).
Big Brother Is Watching You Watch
"The Whistleblower Architects: surveillance, infrastructure, and freedom of information according to Cryptome (part 1)" [Archinect].
Class Warfare
"There Are Three Main Classes in America. Two Are Represented by Political Parties" [Down with Tyranny] (ahem).
News of the Wired
"Mental Models I Find Repeatedly Useful" [Gabriel Weinberg, Medium]. From DuckDuckGo's CEO.
"A long time ago, scientists moved from alchemy to chemistry, from astrology to astronomy. But our reverence for peer review still often borders on mysticism. For the past three decades, I have advocated for research to improve peer review and thus the quality of the scientific literature. Here are some reflections on that winding, rocky path, and some thoughts about the road ahead" [Nature]. Important, given the reproducibility crisis.
"Welcome to the GreatFire Circumvention Central. We test all services inside the Great Firewall of China. Test your own speed!" [Great Fire]. Handy!
"Half the aggressive tweets using the words slut and whore analysed by social thinktank Demos came from women and girls, research indicates" [Guardian]. "'Looking at this data set of thousands of pieces of misogynistic abuse, and looking at the people the perpetrators of this abuse were following, gave us a good indication of who they were,' [Alex Krasodomski-Jones, from UK's Demos] said. 'The algorithm suggested 50% were women, and a cursory look at who they were following – Beyoncé, One Direction and Justin Bieber – indicated they were ordinary women and girls, not a cabal of angry white men following rightwing activists.'" It's all abusive, of course, but unsurprisingly liberal identity politics goodthinkers get it all wrong…
* * *
Readers, feel free to contact me with (a) links, and even better (b) sources I should curate regularly, and (c) to find out how to send me images of plants. Vegetables are fine! Fungi are deemed to be honorary plants! See the previous Water Cooler (with plant) here. And here's today's plant (petal):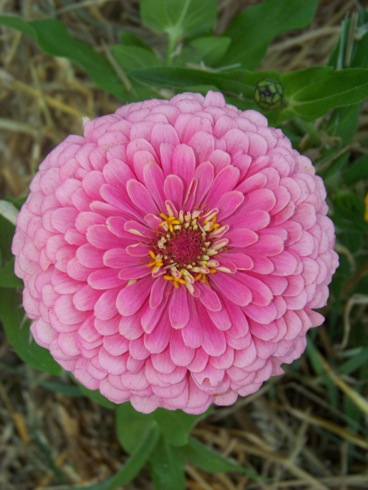 Readers, if you want to send me some videos of plants in whole systems (bees and blossoms, for example, or running streams) — I can use them to practice with FFmpeg and hopefully post them. Because of download times, they'll have to be measured in seconds, rather than minutes. Thank you! Adding, I got another one today! Please keep sending them; they will ultimately appear!
Adding, thank you so much, readers, for last month's rapid and successful Water Cooler Mini-Fundraiser. I have finally finished all the email thank you notes so yours should be coming, as will notes to those who send contributions via physical mail. Adding, to me, a reader's reality is their handle, and even more their actual comments. I don't mentally connect handle to email, let alone to contribution. So if I've snarled at you, take comfort that all are snarled at without fear or favor!
* * *
Readers, if you enjoyed what you read today, please use the dropdown to choose your contribution, and then click the hat! Your tip will be welcome today, and indeed any day. Water Cooler will not exist without your regular support.