Did Oil Kill The Dinosaurs? OilPrice
Mindfulness Has Gone Corporate—Why Has America Appropriated Buddhism for Capitalist Ends? Religion Dispatches. "In other words, mindfulness is a technique that asks Americans to quite literally sit down and shut up."
Global Temperatures Are on Course for Another Record This Year New York Times
How Marissa Mayer changed Yahoo – charts Business Insider
'Pokemon Go' has the power to transform retail, analyst says CNBC (furzy)
Mercedes' autonomous Future Bus just drove through Amsterdam (resilc)
When Subpoenas Threaten Climate Science New York Times (Dr. Kevin)
WikiLeaks Will Review 300,000 Emails and 500,000 Documents from Erdoğan's AKP Michael Shedlock (furzy)
Brexit
China?
EU row over China trade Politico

EU launches case against Chinese export restrictions on key minerals Politico
U.S. Readies Push to Seize Assets Tied to Malaysian Fund 1MDB Wall Street Journal
Turkey
Turkey coup: Crackdown toll passes 45,000 BBC

15,000 Education Staff Suspended in Turkey Post-Coup Purge Reader Supported News (furzy)
Big Brother is Watching You Watch
Why These Online Criminals Actually Care About Your Convenience Safe & Savvy (guurst)

May's Snooper's Charter Takes a Hit as ECJ Rejects Widespread Surveillance Sputnik
Clinton E-mail Tar Baby
Decision on Clinton email deposition expected soon The Hill (Li)
2016
Relative of Potential Clinton VP Pick Served Dictator Wall Street Journal

11 Ways the Republican Platform Attacks the Environment Reader Supported News

Speechwriters agog at Melania Trump plagiarism snafu Politco

A Theory: Donald Trump's Ex-Campaign Manager Deliberately Sabotaged Melania Trump Gawker

George W. Bush worried he'll be 'the last Republican president' CNBC (furzy)

Public School Defenders Amend Democratic Platform to Criticize Unaccountable Charter Schools Alternet (furzy)

Hillary Clinton Is Said to Seek National Security Experience for Vice Presidential Pick New York Times. In case you had any doubt about her commitment to moar warz..

GOP Platform Calls for Revival of Glass-Steagall Wall Street Journal

GOP platform to call for return to Glass-Steagall The Hill (Li). We neglected to link to this yesterday because it seemed obvious that it was cynical (not that Hillary is any better in terms of sincerity). However, Manafort signaled less radical action on Dodd Frank than Trump has called for. Wonder what that is about. And even this lip service, and Trump bashing Clinton for her Wall Street ties, still helps delegitimate Big Finance.

Trump Goes on Offense as Republicans Try to Move Past Missteps Bloomberg. An easy Dem message would be: "If Trump can't manage his campaign, how can he manage a country?"
US justice department plans to block two health insurance deals Financial Times. Hooray!
Federal Agents Went Undercover To Spy on Anti-Fracking Movement, Emails Reveal Intercept (Steve H)
Police State Watch
U.S. police deaths build momentum for law to treat attacks as hate crimes Reuters (EM)

Police Shootings, Economics, and Empirics Institute for New Economic Thinking
Volkswagen Scandal Reaches All the Way to the Top, Lawsuits Say
Goldman Sachs Starts to Look More Ordinary Wall Street Journal
The unintended consequences of the zero lower bound policy for the money market funds industry VoxEU
Another Bad Month for Truck Shipping Michael Shedlock
Guillotine Watch
Christie's Sales Fell 28% in First Half as Top Consignments Wane Bloomberg
Class Warfare
Farmers Are Still Fighting For The Right To Fix Their Own Tractors Jalopnik (Brian C)

Americans' Economic Gloom Festers as Stocks Hit New High: Gallup Stumped Wolf Richter. "Let them eat stocks."
Antidote du jour (Lysa):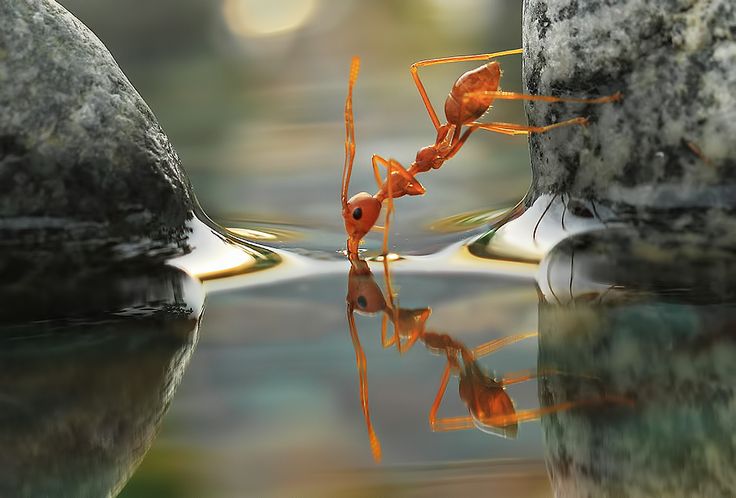 See yesterday's Links and Antidote du Jour here.