Dear patient readers, I'm still not 100% after being sick this weekend, and I am also overwhelmed by the news flow (as in I need to digest in order to write anything worth saying). I am one one level not surprised at the failure to refer Clinton for indictment. Obama endorsing her meant the wrath of the entire Administration would come down on Comey if he pretended he hadn't gotten the memo; had he wanted to take a stand, his best course of action might have been to resign and refuse to make any comments about the investigation. The real message would be obvious. But on another level, it is nevertheless deeply disturbing to see it happen right on the heels of the outrageous Bill Clinton-Loretta Lynch meeting. And if you have not read it, be sure to see Lambert's informative parsing of the Comey press release in yesterday's Water Cooler. There is a ton the FBI chose not to look at and will apparently never be examined despite the stench of corruption.
Legacy of drug lord Escobar's pet hippos Agence France-Presse (furzy)
NASA's Juno spacecraft loops into orbit around Jupiter Reuters (EM)
This floating garbage collector is longer than a football field — and it could get 1,000 times bigger Business Insider (David L)
Why Tech Support Is (Purposely) Unbearable New York Times (furzy)
MRI software bugs could upend years of research The Register (Chuck L)
Researchers think that they finally know why we get migraines Business Insider (David L)
Chilcot Report
Chilcot report live: Blair exaggerated Iraq threat and ignored invasion warnings Guardian. Live blog.

Chilcot report: 2003 Iraq war was 'unnecessary', invasion was not 'last resort' and Saddam Hussein was 'no imminent threat' Telegraph. Live blog. I was in Sydney in the runup to the war. It was obvious the US was going in because it had mobilized. The fact that Hans Blix (UN inspector) was in Iraq, and had already inspected 75% of the sites for WMD in order of priority (meaning if Saddam had anything, he was moving it around on trucks and the only people who were at risk were Iraqi citizens) was airbrushed out of the US media and I assume the UK MSM as well.

Long-Awaited Report Criticizes U.K. Decision Over Iraq War Wall Street Journal

CHILCOT: 'UK JOINED THE IRAQ WAR BEFORE PEACEFUL OPTIONS WERE EXHAUSTED' AND ON 'FLAWED INTELLIGENCE Business Insider
Brexit
Technology, trade, and job polarisation in France VoxEU
Globalisation and polarisation in the wake of Brexit VoxEU. Notice the new post-Brexit buzz phrase: "job polarization". That translates roughly as "globalization thins out middle/lower middle income jobs in a big way." The problem is the remedy is typically blather: "We need to redistribute the gains from trade and train the losers." Sorry, if you believe that, I have a bridge I'd like to sell you. If anyone in authority wants to be convincing, a better start would be way more progressive taxes and much stronger social safety nets, as opposed to vague "redistribute the gains" handwaving. In Europe, BTW that would mean de-emphazing the regressive VAT as a starter.
Top MEPs seek to starve fringe parties of funding Politico. Note the intent is also explicitly to stymie "eurosceptic" parties.
Spain's Social Security Program Will Go Bust in 2018 Michael Shedlock (EM)
Matteo Renzi is right — Europe has a banking sector problem Financial Times
Syraqistan
Big Brother is Watching You Watch
The NSA Has An Advice Columnist. Seriously Intercept (Dr. Kevin)

UK Police Accessed Civilian Data for Fun and Profit, New Report Says Motherboard (David K)
Clinton E-mail Tar Baby. The events of the last week will have handed Trump the presidency if he actually wants it and can manage to stay on message. That means no more petty peevish tweets, steering clear of low value targets and low priority issues, and working to correct his image as a bigot (he can't undo it but he can make is seem like he's more a lout than someone who actively stymies "out" groups). Even if Trump does not win voters, he can drive more away from Clinton to third parties.
2016
This Is How Many People Police Have Killed So Far In 2016 ThinkProgress (furzy)
Why trade deficits are worse for the economy than they used to be Slate
U.S. Has World's Largest Oil Reserves OilPrice
'Sweetest' town clings to Hershey, adding to takeover hurdles Reuters (EM)
The consensus crumbles Economist (David L)
These 2 Forces Will Crush the San Francisco Housing Bubble Wolf Richter
New Study Claims Corporate Executives Intentionally Mislead Investors for Personal Gain Bloomberg (furzy). This is news?
Class Warfare
How Ancient Monopolies Keep You from Getting Decent Internet Service Lauren Weinstein (Chuck L)

Debt collector faces trial for scheme targeting 6,000 consumers Reuters (EM)

Report: 99% of Post-Recession Jobs Went to Those Who Went to College Wonk Wire (furzy). As resilc might say, even if they wound up flipping burgers.
Antidote du jour. Bubba Gump: "July 4 in the back yard, a lone fawn taking shelter from the rain.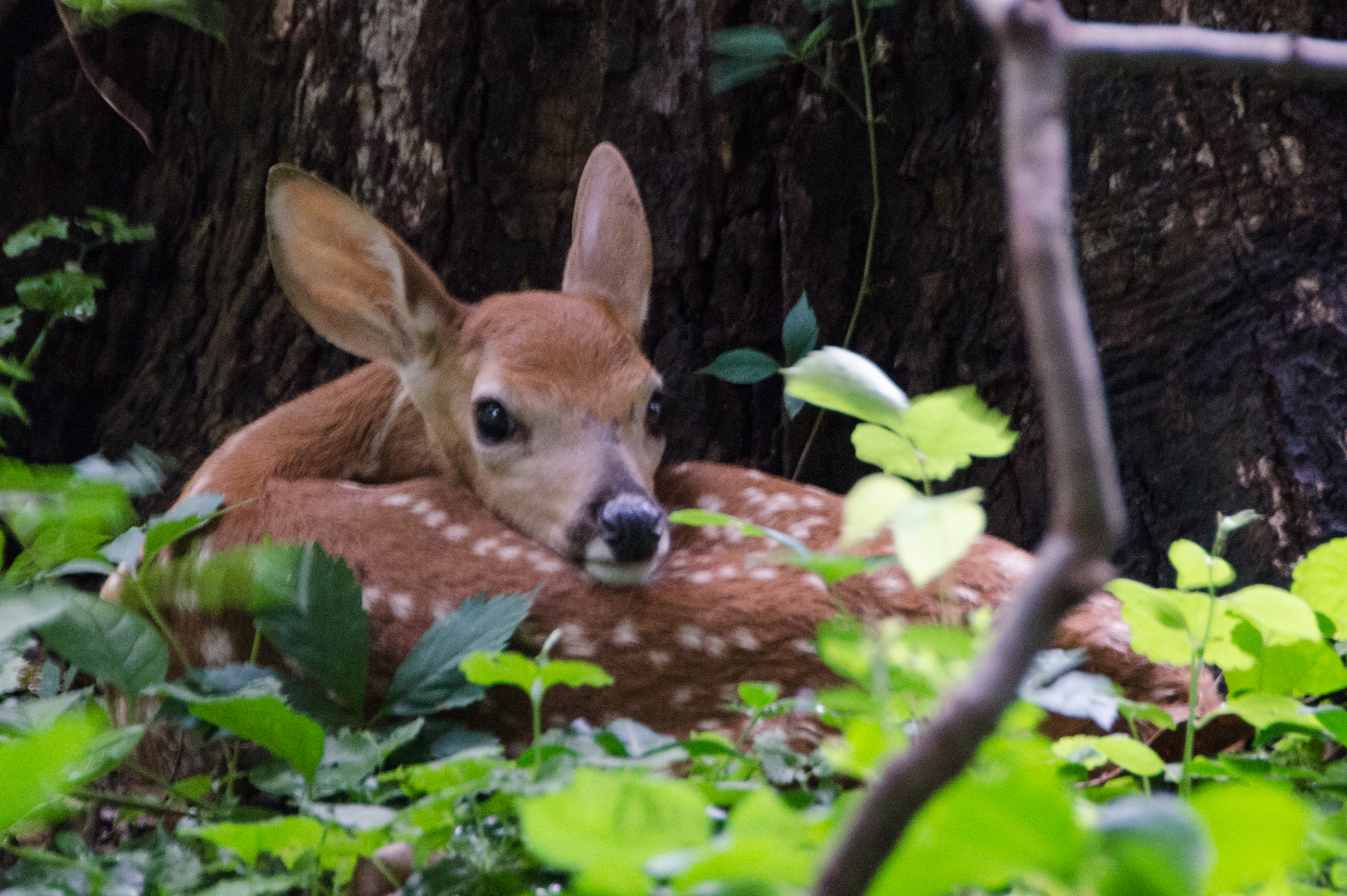 "
See yesterday's Links and Antidote du Jour here.