By Lambert Strether of Corrente.
TPP/TTIP/TISA
"'For America's friends and partners, ratifying the TPP is a litmus test of credibility and seriousness of purpose,' [Singaporean Prime Minister Lee Hsien Loong] told the business audience, ahead of his meeting with President Barack Obama today. 'We need to know that agreements will be upheld and that Asia can depend on America. Your ratification of TPP will therefore be a clear statement of your commitment and confidence in our region'" [Politico]. Recalling Democrat opposition to TPP in its "current form," cue meaningless sop to labor and whatever horse-trading is needed to get all those new-found Republican friends on board.
"Is the TPP really a "good deal" for the United States?" [WaPo] (orginal study). "We tackle this question head-on in a recently published paper, finding that the TPP trade rules are skewed heavily in favor of the United States. Our primary discovery is that much of the language in the actual TPP agreement is copy-pasted verbatim from earlier U.S. trade agreements. This is particularly true for controversial issues like investment, where up to 90 percent of the text from past U.S. investment chapters is inserted word-for-word into the TPP text. These findings call into question critics' claims that U.S. negotiators failed to adequately represent U.S. interests in the TPP." "Calls into question" why? Because all the previous trade deals were so good?
UPDATE "China's strict regulation of entertainment imports, including foreign films, violates the country's World Trade Organization (WTO) commitments, as determined in a 2007 WTO decision calling for China to open its film market to foreign films" [U.S.-China Economic and Security Review Commission]. "China's strict regulation of entertainment imports, including foreign films, violates the country's World Trade Organization (WTO) commitments, as determined in a 2007 WTO decision calling for China to open its film market to foreign films. … China's regulations and processes for approving foreign films reflect the Chinese Communist Party's position that art, including film, is a method of social control. As a result of these regulations, Hollywood filmmakers are required to cut out any scenes, dialogue, and themes that may be perceived as a slight to the Chinese government. With an eye toward distribution in China, American filmmakers increasingly edit films in anticipation of Chinese censors' many potential sensitivities." Makes you wonder what Clinton's views on Chinese WTO violations might be. And that globalization is making Americans less cosmopolitan, not more, given that our entertainment is now being silently shaped by the priorities of a single foreign power.
2016
Policy
"So, according to this article, which I think accurately reflects the current understanding of what it now means to be a liberal in America, we have arrived at a state of affairs in which supporting free trade is sufficient justification for casting Tim Kaine out of the liberal fold. Or to make the point in a slightly different way, on international trade at least, Donald Trump's views are more liberal than those of either Tim Kaine or Hillary Clinton. In this crazy year of 2016, we have witnessed all kinds of farcical events that no one ever dreamed would actually happen. But for protectionism to now be identified as a defining tenet of liberalism surely belongs on any list of the improbable plot twists in the tragicomedy of an election campaign that we have been watching in disbelief in America's political theater of the absurd" [Uneasy Money]. Tut tut!
The Voters
"Full transcript: POLITICO's Glenn Thrush interviews Jeff Weaver" [Politico]. Very interesting article (and it's interesting to see that successful comic-book store owner Weaver is also a stone professional. This passage caught my eye:

THRUSH: So I asked you kind of a question half in jest, at this panel, which was–and it had been suggested to me by a bunch of people–doesn't it make a lot of sense for your organization, insofar as it still exists, to plug and play in the DNC? You are the energy of this party right now, right? You are–and even the Clinton people. The other thing that I don't think people fully realize, Jeff, is how you guys revolutionized the game in terms of online fundraising–

WEAVER: Right.

THRUSH: –and also the creation of this content that Tad and other folks had a hand in. Why not have the Sanders folks kind of just take over the Democrat–you know, you guys are bitching about how the game was rigged against you on this stuff. Why not just, you know, take the–storm the castle and just take it?

WEAVER: Well, I mean, we're happy to play whatever role we can that's constructive. I mean, obviously there are people in the DNC now–I don't know what you mean by "storming the castle." It's not like we're going to race the Ivy Street gates at the DNC headquarters.

THRUSH: Why not? No, I'm kidding.

WEAVER: That was Glenn.

THRUSH: That was me, not him.

WEAVER: But, you know, I know Donna Brazile. I've had conversations with her in the last couple of days and I'll have conversations with her in the next few days, so I think this she's very interesting, in reorienting the party.

THRUSH: Do you think she gets it?

WEAVER: I do think she get is. Yes, absolutely.

THRUSH: And you do think a lot of the Sanders folks, and the modalities that you guys invented, are going to be transferrable to the DNC.

WEAVER: I do if it is willing to transform itself. I mean, if you just try to overlay these over the current DNC I think they'll fall flat.

THRUSH: Well, I guess the open-and-close primary thing is the really seminal argument here, right?

"[I]f voters find it empowering to upend the table, break the crockery and send every member of 'the Establishment' running for cover—then all the turnout models of all the experts might be thrown into a cocked hat. It means we could continue to watch as the statements and actions that would destroy any other candidacy have little or no effect on Trump" [Politico]. That is, if a vote for Trump is a vote against the political class, Trump might get more votes than 40 years of models predict.

"[T]he motivations and circumstances of mobilization into [far] right-wing organizations are substantially more heterogeneous than a simple story leading from racist attitudes to racist mobilization would suggest. They argue that antecedent racist ideology is indeed a factor, but that music, culture, social media, and continent social networks also play significant causal roles" [Understanding Society].

"Did an Election Day Lawsuit Stop Karl Rove's Vote-Rigging Scheme in Ohio?" [Washington Spectator (2013)]. By Betteridge's Law, No. And I can't find a causal chain in the post that says Yes, although there's a lot of good background material.

"In ways small and large, the lifeblood of the Democratic National Convention was the black church. You saw this, in a literal way, with the stream of black politicians and black religious leaders who took the stage" [Slate]. And, like Obama, naturally progressive, given their skin color. Oh, wait…
The Parties
"President Barack Obama called on senior congressional Republicans to withdraw their support for Donald Trump, saying that he is 'unfit' and 'woefully unprepared' for the Oval Office" [MarketWatch]. Let's leave aside that "woefully unprepared" is the same charge leveled by Clinton against Obama in 2008 by Clinton. And not without reason.

Speculating freely from the 30,000-foot view, the particular controversies (the Khans, or whatever) aren't relevant, since there was always going to be something, given (a) the enormous resources available to the Democrat oppo effort organized by David Brock, (b) the Democrat desire to attract Republican establishment figures like Iraq War advocate and PNAC co-founder Robert Kagan (PNAC report), who fund-raised for Clinton, (c) the desire of Republican establishment figures to McGovern Trump, and (d) the unprecedented integration of the political class, including our famously free press, with the Democrat campaign apparatus.

It is true that, tactically, the Democrats have gotten inside Trump's head and are driving his OODA loop at the point of decision — bad! — with personal attacks, but to me, the real issue is the ongoing merger of the two party establishments, parallel to the emergence of a left not part of either establishment. After all, the Republicans tend to be given the portfolios for the Ministry of War Defense Department and the Secret Police FBI already, so why not consummate matters in a more visible fashion? And when liberals and conservatives are both neoliberals (as they are), we're not talking issues of principle: We're talking the narcissism of small differences. And to both party establishments — or a horridly merged blob comprising both establishments — the real enemy is the left.

UPDATE "Green Party presumptive Presidential nominee Jill Stein has offered her vice-presidential bid to international human rights scholar and activist Ajamu Barak" [Counterpunch]. Therefore not Nina Turner.

UPDATE "From Reagan to Trump" [Corey Robin, Jacobin]. It's really amusing to watch Democrats, who've been demonizing Republicans for at least a decade, turning around and saying "No, no, these are the good Republicans. The responsible ones!" The cognitive dissonance must be amazing, and on both sides.
Swing States
"Swing-state Democrats ask Bernie for help" [Politico]. "As Bernie Sanders gears up for next phase of his political revolution, Senate Democratic candidates are clamoring for his support in swing states like Ohio and Pennsylvania — where his anti-trade, populist message could give Democrats a key political edge come November. … nd while the two camps are regularly in touch, Sanders and the Democratic Senatorial Campaign Committee are nowhere near far enough in their discussions to map out where Sanders could stump for candidates or what kind of fundraising appeals he'll send out."
Stats Watch
Personal Income and Outlays, June 2016: "The consumer continues to spend though income isn't that strong" [Econoday]. What could go wrong? And: "Looking at the inflation adjusted 3 month trend rate of growth, disposable income growth rate trend decelerated while consumption's growth rate is accelerating." [Econintersect]. However: "Per capita inflation adjusted expenditure has exceeded the pre-recession peak." And: "Per capita inflation adjusted income is above pre-recession levels – and improved this month." And: "On the whole, the overall tone of this report was encouraging as the continued buoyancy in personal consumption expenditures points to a favorable handoff to Q3. However, with disposable income becoming somewhat stretched the sustainability of this upbeat performance in consumer spending has come into question. Furthermore, the soft inflationary performance adds to the narrative of the weakening inflationary backdrop, which will argue for caution at the Fed" [TD Securities, Across the Curve].
Gallup Economic Confidence Index, July 2016: "For the month of July, the average score was minus 15, the lowest for any month in the past year" [Econoday]. "However, though the ECI had a mostly lackluster July, the measure saw dramatic improvement last week, fueled by Democrats' increasing optimism about the economy."
Retail: ""According to the JPMorgan Chase Institute, which analyzed data from 25 million debit and credit card users, while the average U.S. household saved $700 [from cheaper gas] last year, only 5% went back toward discount stores,' wrote [Paul Trussell at Deutsche Bank]" [Business Insider]. "In fact, the largest sub-category for gas savings spending has been restaurants, which have captured 18% of the gas savings (or $126 of the $700 of savings). Additionally, entertainment spending grabbed another 7%. "
Shipping: "UPS Inc. is in the process of fully automating its 30 busiest U.S. package and delivery hubs, a four-year program that will yield 20 to 25 percent in productivity improvements per facility by the time the work is done in 2020, according to UPS' head of U.S. operations." [DC Velocity].
Supply Chain: "Associated Wholesale Grocers, one of the largest grocery cooperatives in the United States and one of the area's largest companies, has reached an agreement to combine distribution businesses with Affiliated Foods Midwest cooperative: [Kansas City Star]. ""Combining our distribution center networks and support infrastructure will allow us to more effectively serve our growing numbers of independent member-retailers," said David Smith, president and chief executive of AWG in Kansas City, Kan., in a written statement."
Honey for the Bears: "While Q2 GDP Is Bad News, the Revisions are Worse" (charts) [Economic Populist]. Good breakdown, but this jumped out at me. On the Investment component of GRP (I): "Investment, I is made up of fixed investment and changes to private inventories and this is where disaster struck for Q2 GDP. Overall gross investment was a -1.68 percentage point drag on GDP. The change in private inventories alone was a -1.16 percentage point contribution. The changes in private inventories have subtracted from economic growth for five quarters in a row. This is a bad sign for the economy as businesses reduce their inventory stockpiles due to too much on hand for the businesses to use." I've seen spin that reduced inventories are a good sign, because "wait 'til things pick up!" but I dunno. And reduced inventories also mean tighter coupling. Anyhow, in a capitalist economy, "disaster" in "fixed investment" can hardly be a good sign.
Honey for the Bears: " Figures from a monthly survey of supply managers in nine Midwest and Plains states suggest slow or little economic growth ahead, according to a report released Monday" [Des Moines Register]. " The survey covers Arkansas, Iowa, Kansas, Minnesota, Missouri, Nebraska, North Dakota, Oklahoma and South Dakota." Iowa being the only swing state…
The Bezzle: "Theranos CEO Elizabeth Holmes presented a new blood test system as a means to diversify beyond its earlier, failed products. Based on most accounts, many scientists who saw the presentation thought it was a weak comeback attempt by a company that continues to die swiftly" [24/7 Wall Street].
The Bezzle: "Photographer Carol M. Highsmith didn't know Getty Images had been making money selling the 18,755 photos she donated to the US Library of Congress until December 2015, when she received an email from a company called License Compliances Services (LCS). The letter accused her of copyright infringement for using one of her photos on her own website, and came with a takedown request plus a $120 fine to compensate stock photo distributor Alamy" [Quartz]. "Now, Highsmith is suing both Alamy and Getty, which has also been selling the images, for copyright infringement. She's demanding $1 billion in damages."
Political Risk: "What [1979's "hugely popular" Drewry Report] had failed to predict was the event that briefly made money for that ship and permanently destroyed the market for her kind – the Iran/Iraq War. That killed plans by the oil producers of the Middle East to build refineries in their own nations – it was simpler and almost as effective to buy refineries in the much safer oil consuming nations and ship the crude oil to them in the VLCCs that the tanker owners had made so cheap to charter by building far too many of them" [Splash 24/7]. "The extraordinary overordering of product tankers, on the back of a single well researched, well written, and well argued, but, as it proved, much mistaken report, by the industry's leading research house, an organisation that was expected to put a stop to the shipping cycle by proving owners with hard data on which to base their business decisions, leads me to suspect that perhaps improvements in our ability to process data may not be the whole answer."
Political Risk: "The dream among West Coast port operators for a boom in coal exports is fading. Big plans for building coal terminals from Cherry Point, Wash., to Oakland have dissipated in the face of broad global trends and fierce local opposition, the WSJ's Timothy Puko and Erica E. Phillips report, highlighting the way changes in energy markets are roiling shipping operations" [Wall Street Journal]. How, exactly, does "fierce local opposition" fall under the rubric of "changes in energy markets"?
Coops: "But the extent to which foreign-born Americans have used cooperative economics to support each other remains a mostly untold dimension of the immigrant economic experience. From the very first credit union in the U.S., St. Mary's Bank, which Catholic immigrants used to save and borrow money, immigrants have found ways to cooperate economically. Nuñez and Mota continue that history, as two of 18 founding members of Green Magic Cleaning Cooperative, a 100 percent worker owned and operated business. It incorporated just last month" [Next City (DB)].
Firms: "Most galling of all, Mr Yang, the chief executive at the time, had the chance to sell Yahoo to Microsoft for around $45 billion in early 2008. His pride and his desire to head his company led him to reject the offer. This is the third lesson from Yahoo's demise: founders can often be too attached to their progeny to make the right strategic decisions. Silicon Valley still believes in the idea of founders as visionary turnaround artists. Last year Jack Dorsey was brought back to run Twitter, a social-media firm (while continuing to run Square, a payments company that he also founded). Shareholders of both firms should consider Yahoo's example carefully. For every Steve Jobs, who successfully resurrected Apple, there is a Mr Yang" [The Economist].
Firms: "American Apparel: The Making of an All-American Business Nightmare" [The Fashion Law]. Note the role played by "fast fashion," i.e. the exploitation of third-world seamstresses to create small lots.
Today's Fear & Greed Index: 75, Extreme Greed (previous close: 77, Extreme Greed) [CNN]. One week ago: 85 (Extreme Greed). (0 is Extreme Fear; 100 is Extreme Greed). Last updated Aug 2 at 11:29am. Drifting down…
Corruption
"In a potential conflict of interest, [Natural Resource Group (NRG),] a contractor hired by the Federal Energy Regulatory Commission (FERC) to review a proposed Spectra Energy natural gas pipeline project had already been working for the company it was reviewing on a different but interconnected pipeline. Spectra then directly hired the contractor, Natural Resource Group (NRG), for no fewer than five other projects during the review period" [DeSmog Blog].
Gaia
"Forty-three percent of a 124-mile stretch between Alaska and Whitehorse, the Yukon capital, is "highly vulnerable to permafrost thaw," according to a report co-authored by Fabrice Calmels, a researcher at Yukon College" [Bloomberg]. Yikes!
"Why does a snake have 25 or more rows of ribs, whereas a mouse has only 13? The answer, according to a new study, may lie in "junk DNA," large chunks of an animal's genome that were once thought to be useless. The findings could help explain how dramatic changes in body shape have occurred over evolutionary history" [Science].
"High-performance computing and algorithm development will continue to be critical to HAR [Human Accelerated Rtegions; "junk DNA] research. My analysis that discovered the original 202 HARs would still be running today if I had implemented it on a single desktop computer rather than a 1,000-node computer cluster" [The Scientist].
Black Injustice Tipping Point
"3rd Chicago cop relieved of powers over man shot in back " [AP].
Class Warfare
"Plantations Practiced Modern Management" [Harvard Business Review]. 2013, but a must-read today. Interview with Caitlin Rosenthal, who "pored over hundreds of account books from U.S. and West Indian plantations that operated from 1750 to 1860. She found that their owners employed advanced accounting and management tools, including depreciation and standardized efficiency metrics, to manage their land and their slaves."
[ROSENTHAL:] The mythology is that on plantations, management was crude and just amounted to driving enslaved people harder and harder. These documents show that plantations used highly sophisticated accounting practices more consistently than many contemporary northern factories, which are often considered the birthplace of modern management. In some ways the conditions of slavery permitted a more scientific approach than the factories did.

In the factory books, you see lots of turnover. But slaves couldn't quit. While factories were worrying about filling positions and just keeping things going, plantation owners were focused on optimization. They could reallocate labor as they saw fit. I found real quantitative analysis in their records. They were literally looking at humans as capital.

People tend to think about the positive with regard to management and capitalism. With our modern lens, efficiency is good. Here it was equal to the brutal extraction of labor from oppressed people.
Does anybody imagine that Uber isn't tuning its algorithms to extract labor (power) from its precariat in exactly the same way? And speaking of algorithms–
"More recently, the White House has suggested that algorithm makers police themselves. In a recent report, the administration called for automated decision-making tools to be tested for fairness, and for the development of 'algorithmic auditing'" [New York Times]. "But algorithmic auditing is not yet common. In 2014, Eric H. Holder Jr., then the attorney general, called for the United States Sentencing Commission to study whether risk assessments used in sentencing were reinforcing unjust disparities in the criminal justice system. No study was done." Somehow, I think Silicon Valley would be very unhappy with any regulation at all over their algorithms. I only hope whoever wrote Google's post-human customer service software doesn't write the algorithms for self-driving cars (unless the requirement for for the customer service was not to deliver any, in which case, well done!)
"Warren Buffett says Jamie Dimon best person to lead U.S. Treasury Department" [Financial Post]. "Hillary, I did you a solid on Trump's tax returns, so give Jamie some serious thought, would you?"
"A study published Tuesday in the journal Archives of Sexual Behavior, finds that younger millennials – born in the 1990s – are more than twice as likely to be sexually inactive in their early 20s than the previous generation was, and more likely even than older millennials were at the same age" [WaPo]. " some experts are concerned that the dropoff reflects the difficulty some young people are having in forming deep romantic connections. They cite possible negative reasons for putting off sex, including pressure to succeed, social lives increasingly conducted onscreen, unrealistic expectations of physical perfection encouraged by dating apps, and wariness over date rape." Not to mention being loaded with debt and/or trapped in a crappy job with nowhere to go, and (if you're lucky enough to live in the Bay Area) sleeping on a bench in a plywood box in a cube farm. Perhaps it's just harder to be care-free?
News of the Wired
"A little-known web standard that lets site owners tell how much battery life a mobile device has left has been found to enable tracking online, a year after privacy researchers warned that it had the potential to do just that" [Guardian]. "'Some companies may be analysing the possibility of monetising the access to battery levels," [researcher Lukasz Olejnik] writes. 'When battery is running low, people might be prone to some – otherwise different – decisions. In such circumstances, users will agree to pay more for a service.'" The same business model would work for, oh, air. Water. Food. So awesome.
"An unexpected journey, a DBA's tale" [Semantics3], with part two here. Readers may find this story interesting as a reminder that there is actually careful, intelligent work going on in IT — Hi, Clive! [waves]. Readers who aren't technically savvy might consider reading it as if it were a combination of SF and detective story (and there's a powerful "race against the doom clock" narrative).
"The 'Apple of China' just released this MacBook Air clone" [Business Insider]. Hot diggity. Presumably one can rip out Windows 10 and install a *nix variant.
"Researchers found that while selling, experienced traders had reduced activity in an area of the brain often associated with pain and negative emotions. A separate experiment showed a similar reduction in brain activity after people previously inexperienced in trading were given incentives to trade objects on eBay for two months. The results suggest such experience reduces the emotional pain tied to selling objects, mitigating the role the endowment effect plays in economic decision-making" [University of Chicago].
"The Little Free Library phenomenon, at 40,000 tiny structures, has grown into something of a movement. The idea is, of course, that you create a structure to hold books and then invite neighbors to bring and take from the organic collection. Establishing a Little Library is an act of community, but that doesn't mean it can't also bring more personal benefit" [Nonprofit Quarterly].
"Medical benefits of dental floss unproven" [AP]. "The AP looked at the most rigorous research conducted over the past decade, focusing on 25 studies that generally compared the use of a toothbrush with the combination of toothbrushes and floss. The findings? The evidence for flossing is 'weak, very unreliable,' of 'very low' quality, and carries 'a moderate to large potential for bias.'" Welp. So much for Zappa's business model:
* * *
Readers, feel free to contact me with (a) links, and even better (b) sources I should curate regularly, and (c) to find out how to send me images of plants. Vegetables are fine! Fungi are deemed to be honorary plants! See the previous Water Cooler (with plant) here. And here's today's plant (PH):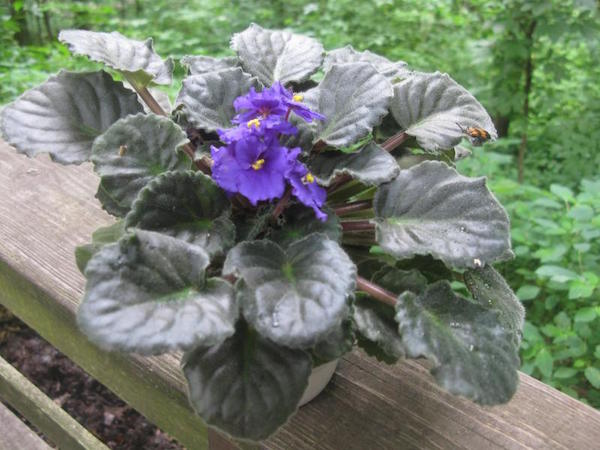 The beetle makes a nice contrast to the flowers, doesn't it?
Readers, if you want to send me some videos of plants in whole systems (bees and blossoms, for example, or running streams) — I can use them to practice with FFmpeg and hopefully post them. Because of download times, they'll have to be measured in seconds, rather than minutes. Thank you! Adding, I got another one today! Please keep sending them; they will ultimately appear!
* * *
Readers, if you enjoyed what you read today, please use the dropdown to choose your contribution, and then click the hat! Your tip will be welcome today, and indeed any day. Water Cooler will not exist without your random acts of kindness.