If you live in or near NYC, please join us this Friday!
Details:
Slàinte Bar and Lounge
304 Bowery (between Bleecker and Houston)
New York, NY 10012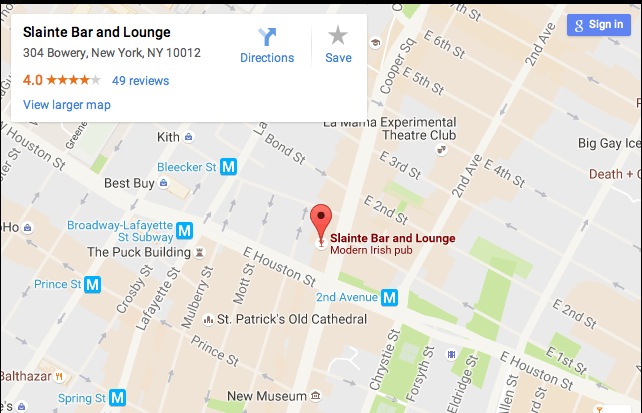 As you can see, it's near stations for the B, D, F, and M, as well as the 6, so it's reasonably accessible.
Our past NYC events have attracted 50+ people and the readers have very much enjoyed meeting each other, so I hope you can make it.
As indicated, we're booked for 5 PM to 8 PM, and I'll be there at least that long. We don't have to decamp at 8, and I trust many of you will enjoy the evening enough to hang out longer.
See you soon!