Milky Way has a huge void in the middle with no stars in it, scientists find Independent
User Illusion: Everyday 'Placebo Buttons' Create Semblance of Control 99% Invisible
Interest rates are a spent economic force FT
Global monetary taps still open wide, Fed minutes in focus Reuters
Fed Officials Challenge Decades of Accepted Wisdom on Inflation Bloomberg.
Investors stockpile cash to offset economic despair Gillian Tett, FT
How British firms built a pyramid scheme in China that lost millions and Dissolved and dormant firms in EuroFX mystery Reuters. It seems our own Richard Smith can do a happy dance for this post in August 2015 (!). You read it here first.
Obama's staff is taking over Silicon Valley CNN (Kokuanani). Ka-ching.
Rio 2016: How Simone Biles Crushed the Olympic Competition WSJ
Swimming upstream The Undefeated
A Court Ruling That Could Save the Planet Cass Sunstein, Bloomberg. Setting a price on carbon.
Brexit
Brexit harm denial and the exchange rate Mainly Macro
Syraqistan
Fractured Lands: How the Arab World Came Apart NYT. I shouldn't be churlish about this long-form piece, but the headline: "Came apart," as opposed to, oh, "Was Blown to Smithereens"?

Pentagon acknowledges US ground forces supporting ISIS fight in Libya The Hill
Desperate Times for Cambodia's Farmers The Diplomat
2016
Would You Vote for a Psychopath? Scientific American

Polls: Clinton Running the Table in Key Battlegrounds NBC (RCP latest state polls). So everybody's free to vote their conscience!

Forget the old battleground map — 2016's is brand new. And Republicans aren't going to like it. WaPo

Hillary Clinton Vows To Do What Obama Hasn't — Reschedule Marijuana Think Progress. Remember Obama's "visionary minimalism"? Good times.

Rather than engage with the press, Clinton emits news-like content in the form of her own podcast:

Hillary Clinton is now a podcast host: https://t.co/ei16SgAO8s pic.twitter.com/Q6XdC1IVeL

— The Daily Dot (@dailydot) August 12, 2016

Is Trump deliberately throwing the election to Clinton? The Hill

Donald Trump's Missteps Risk Putting a Ceiling Over His Support in Swing States NYT. Interesting on PA and the Philly burbs.

Trump backs off ISIS comments; party head appears at rallies in show of unity Reuters

Trump says he will only lose Pennsylvania if there's widespread voter fraud. That's very wrong. WaPo

Exit Interview: I Was Bernie Sanders' Chief Advance Man Atlas Obscura. For those of you who like the mechanics of the campaign trail, this will be fascinating. For normal people, read and consider: If this is the way campaigns run, was there a mismatch between the composition of the Sanders base, and the functioning of the Sanders campaign? Basicallly, the campaign comes to town, and then it goes away. But that's not what either the $27 donors, or the self-organizing Sanders activists, want or need. And rightly!

Hillary's Mean Media is Alive and Well Paste. Sore winnerhood is powerful.

Portrait of a "Marriage": Radicals & the Democratic Party LAWCHA
John Oliver isn't Mad Max, he's part of the problem John Oliver
The American Soul Is a Murderous Soul Foreign Policy
War Drums
Josh Marshall, of Russia. Try transposing "cultural DNA" from Russia to Blacks or Jews and see how it reads:

2: of xenophobic paranoia and a gravitation to autocracy are embedded into the cultural DNA in a way that long predates 20th century.

— Josh Marshall (@joshtpm) August 11, 2016

How to Stop Russia's Hacking US News. Has any official gone on the record about "Russian hacking"?

Exclusive: Congressional leaders were briefed a year ago on hacking of Democrats – sources Reuters

Trump allies, WikiLeaks and Russia are pushing a nonsensical conspiracy theory about the DNC hacks WaPo

Russia Hints It Might Hide Nukes in Syria Observer. Trump's son-in-law.
Guccifer 2.0 hacked DCCC Guccifer 2.0. Despite the pearl-clutching, it's hard to feel sympathy for the DCCC. If Putin's really behind this, he's doing us all favor.
Atlanta Hack Opens 1.2 Billion Vehicles Another Word For It
Health Care
Overcoming Lower-Income Patients' Concerns About Trust And Respect From Providers Health Affairs

Cost, Not Choice, Is Top Concern of Health Insurance Customers NYT. Of course, "choice" is cost: A tax on time.
Guillotine Watch
Charlton will only sell you a season ticket if you don't criticise them on social media Short List
Class Warfare
Do Digitally Altered Photos Represent Fact or Fiction? WSJ
Antidote du jour (via):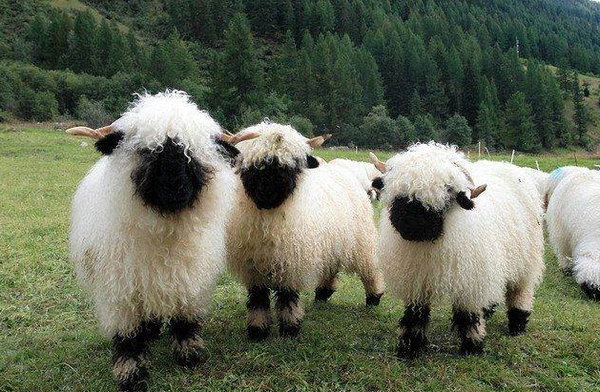 See yesterday's Links and Antidote du Jour here.