Dear patient readers,
We've been having problems with the site going up and down all day since early AM yesterday. Unfortunately, this was a Cloudflare problem, which means it was out of our control. It also means that other sites were no doubt having outages too, and Cloudflare presumably will address the issue promptly. In the meantime, for some bizarre reason, switching browsers often helps.
89% Of Debate Viewers Tuning In Solely To See Whether Roof Collapses Onion (David L)
Research Finds Thrilling Cure for Kidney Stones: Roller Coasters NBC. Mary Jo: "Too bad they just missed the IgNobels."
How Small Forests Can Help Save the Planet New York Times (David L)
Evolution of global temperature over the past two million years Nature (Chuck L)
Survival of the smartest: Superbugs defeated with evolutionary trick ars technica (Chuck L)
Pope Francis calls out journalists: Does the media needlessly foster fear? (+video) Christian Science Monitor (furzy)
China?
Japan scrambles fighter jets as China gets too close Christian Science Monitor (furzy)

China's Quest for Scientific Glory and Aliens Wall Street Journal. World class clickbait headline.
Standard Chartered Faces U.S. Probe Over Indonesian Investment Wall Street Journal
Brexit
There's more to the City than "passporting" George Magnus, Prospect. Vlade: "More on Brexit good for the City fantasy."

Brexit, not the EU, will be to blame for Britain's economic problems Business Insider
Deal-making and dirty tricks: inside the race for UN secretary general Guardian (furzy)
India begins campaign at United Nations to isolate Pakistan Asia Times. While you were busy….
In a Sweeping Victory, Jeremy Corbyn Is Re-Elected as U.K. Labour Party Leader Truthdig (Judy B)
Jeremy Corbyn under fire for stance on nuclear weapons Politico
Deutsche BailOut/In Watch
The Deutsche Bank crisis could take Angela Merkel down and the Euro Telegraph. One error: the DoJ has not levied a $14 billion fine. It is trying to negotiate a settlement and is "seeking" a $14 billion fine.

Deutsche Bank Shares Drop on Fears of Capital Raising Wall Street Journal. Wow. Shares fell to as low as €10.54, and closed at €10.55, although they've traded up a bit this AM. €10 is an important psychological barrier. If the stock falls that low, pressure on Merkel to Do Something will become intense.

Deutsche Bank in Free Fall. Shares, CoCo Bonds Plunge. Merkel Gives Cold Shoulder on Bailout. Bank Denies Everything Wolf Richter
THE NEW STAR OF GERMANY'S FAR RIGHT New Yorker
Marine Le Pen's cash-flow crisis Politico
Barroso had deeper ties to Goldman Sachs EUObserver. This scandal is escalating.
5 things that will decide Italy's constitutional vote Politico
Corbyn proposes corporate tax rise Defend Democracy
Ukraine/Russia
Syraqistan
Nothing major is going to change in Syria until after this awful U.S. election Slate (resilc)

Todenhöfer: Interview With Al-Nusra Commander "The Americans stand on our side" SouthFront

US anti-terror law puts British soldiers at risk of prosecution Telegraph
2016. As Lambert described in his summing-up comment on the debate live blog last night, Hillary slaughtered Trump. But how will this translate into impact on votes? The salient characteristic of this campaign has been that Trump has been offensive, inconsistent, undisciplined, sloppy to outright dishonest…and yet has remained within striking distance of Clinton. From Clinton's perspective, he's like a zombie in a horror movie: he keeps taking hits (many of them self-inflicted) that should kill any candidate, yet he keeps coming after her.
I was anticipating that Trump would fall 5% in the polls based on his poor showing last night. But I spoke to a political scientist (a long-standing leftie who does not like either candidate) who surprised me by saying that neither one was trying to reach the other's voters, and specifically, that Hillary didn't give anyone a new reason to vote for her. If anything, he thought Trump might get a small uptick from the debate. So let's see what the polls later this week say.
And BTW , hours later, I still have a headache from watching a mere 1/3 of the debate, even after taking painkillers. So kudos to those of you who did your civic duty and viewed the entire thing.
Presidential Candidates Debate CSPAN (Kevin C). In case you are a glutton for punishment…

Sparks fly in Clinton-Trump duel BBC

Clinton-Trump debate: A degrading spectacle WSWS. An excellent rant.

How Did We End Up With Such Unpopular Candidates? American Conservative (resilc)

Trump TANKING in Major Prediction Market…UPDATE Daily Kos (furzy). Financial markets seem to agree…equity futures are up.

Who Won the Debate? My View and Some Surprising Polls Michael Shedlock

Trump fails to clear a low debate bar Financial Times

Donald Trump blew it. But will voters take any notice? Guardian

Trump destroyed Hillary on trade Slate (resilc)

A highly predictable debate between the worst US bipartisan couple for decades failed evolution

Donald Trump won the reality TV debate. But it might cost him the election Telegraph. Even though this article has a completely different take, it does remind me of the reason Lambert mentioned why Trump's dreadful performance might not go over as badly as expected. He hewed to many bog-standard Republican positions: government debt is bad (which Hillary did not dispute), law and order is good, regulations are bad, rich people are job creators, Obama (and therefore Hillary) have done a bad job on terrorism, with his populist anti-globalization overlay the big break with Wall Street Journal/Fox News orthodoxy.

Fact checking the presidential debate Boston Globe

Analysis: Trump tax plan would cost at least $4.8T The Hill (furzy). The funny part is we could use a ton of deficit spending right now, which is what this "cost" means. But deficit spending via tax cuts, particularly to the well off, is just about the least stimulative way to go about doing it. One of many reasons is that it will increase inequality.

Should You Panic Over the Polls? Yes, You Should New York Magazine

Looking for a Trump metaphor? He's an autoimmune disease Guardian (furzy)

Why There is Trump Ilargi

Amazon steps in to 'fix' Hillary book review WND (Chuck L)

Why the Deep State Is Dumping Hillary Charles Hugh Smith (Chuck L)
New FBI data: Murders up 10.8% in biggest percentage increase since 1971 Guardian. And black men are the big victims.
Shutdown deadline looms over Congress The Hill (furzy)
Conservative group presses GOP to vote against spending bill The Hill (furzy)
McConnell threatens shutdown to keep corporate political spending secret The Hill (Phil U). Lordie.
The Supreme Court After Scalia New Yorker (furzy)
'Disgruntled employee' dead after injuring nine people at strip mall Guardian
Why it's Time to Stop Using the Word 'Disruption' Bloomberg
Wells Fargo, Glass-Steagall and 'Do you want fries with that?' banking The Hill (Phil U). I've been critical of Hockett on other fronts, but he makes some very good points here.
Did Wells Fargo target seniors with its bogus-account scheme? Los Angeles Times (resilc)
BlackRock Issues Warning on Treasuries as Fed Moves Toward Hike Bloomberg
Monetary policy isn't working, and central bankers are getting desperate Ed Harrison via Business Insider
Guillotine Watch
In Greenwich, That $250,000 Mercedes Isn't the Hit It Used to Be Bloomberg (resilc)
Class Warfare
"Immigration and Job Creation at the State Level" Angry Bear

Robots, Automation, and a Universal Basic Income American Prospect
Antidote du jour (yahoo7). Dunno about you, but after last night, I needed something particularly soothing: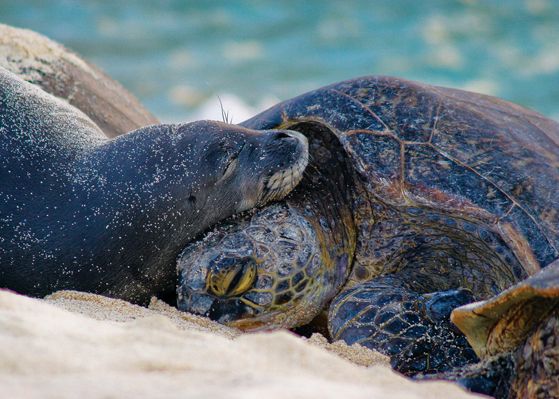 See yesterday's Links and Antidote du Jour here.