Thousands of Wild Buffalo Appear Out of Nowhere at Standing Rock (VIDEO) USUncut. Be sure to watch the video.
Scientists call for breaching dams to save Puget Sound orcas Associated Press (furzy)
If You Want to Help Protect Bees From Deadly Pesticides, Here Are the Grocery Stores to Avoid Alternet
Let researchers try new paths Nature (Dan K)
Rapidly Warming Mediterranean Headed for Desertification, Study Warns InsideClimate News (Lulu)
International Monsanto Tribunal in the Hague – October 2016 Defend Democracy
China?
No one knows what these hexagonal structures the Chinese keep building in the South China Sea are for Business Insider
Refugee Crisis
Migrants forced to leave the Calais refugee camp are now pitching tents on the streets of Paris Business Insider

Calais: France says Britain must take in more than 1,000 refugee children Guardian (furzy)
Three months ago, it was a tiny Ugandan village. Now it's the world's fourth-largest refugee camp. Washington Post (furzy). Another refugee crisis…
Ukraine/Russia
NATO Warmongering at the Highest Pitch: Andres Fogh Rasmussen's Recent Book & the 21st Century Colonialism Newsbud. Catherine writes, "Interesting perspective" and I must point out I cannot verify accuracy.
Syraqistan
Syria's "Voice of Conscience" Has a Message for the West Intercept (Wat)
Big Brother is Watching You Watch
Facebook Lets Advertisers Exclude Users By Race ProPublica (Dr. Kevin)

Your home's online gadgets could be hacked by ultrasound New Scientist
Clinton E-mail Tar Baby
Tomorrow's cover of the New York Post. pic.twitter.com/E54cGh6bpH

— Natasha Fatah (@NatashaFatah) October 28, 2016

New Clinton emails found during Anthony Weiner sexting probe New York Post

Computer seized in Weiner probe prompts FBI to take new steps in Clinton email inquiry Washington Post

Read the letter Comey sent to FBI employees explaining his controversial decision on the Clinton email investigation Washington Post. Consistent with my pet theory that Comey was force to get out in front of this development due to the odds of staff insurrection in the form of leaks. From Lambert via e-mail:

By Comey's own words under oath in July, there must have been "new and substantial information." So unless Comey is committing perjury, which the Clinton campaign has not, so far, claimed, this is not a nothingburger, by definition.

So that must have been quite some "briefing."

Also: "Yesterday, the investigative team briefed me on their recommendation with respect to seeking access to emails that have recently been found in an unrelated case. Because those emails appear to be pertinent to our investigation, I agreed that we should take appropriate steps to obtain and review them."

So there's a process, it doubtless takes more than a week, and therefore the Clinton campaign's talking point of "We don't know what's there, so release it all for the sake of the American people" is bullshit, even if you leave out that the emails can't be released without vetting them for classified information.

Also, if it's really nasty, do the people the Democrats encouraged to vote early get a Mulligan?

Weiner revelation proves Comey dropped the ball on Hillary probe New York Post. Some detail on what Huma's e-mails from State contain.

Callan: Time for FBI director Comey to go CNN (Dan K). Important.

Clinton urges FBI to explain renewed email inquiry 'without delay' Washington Post. As if the FBI has to explain itself to her?

Democrats turn on Comey after he reopens Clinton email wound Politico. How fickle of them. He was their statesman just a few weeks ago…My guess is that Comey told Congress because so many agents in the FBI were unhappy about how the earlier probe had been handled and the the news of the latest batch of e-mails was already all over the FIB (a Freudian typo). Thus Comey felt he had to go public, since it would otherwise be leaked and he judged that to be worse (imagine the wrath of the Republican Congresscritters)
2016
Clinton can no longer coast to the win Politico

'Slaughter Donald for Putin bromance': #Podesta15 emails reveal ISIS strategy diversion for Clinton RT

They Don't Care About Us Jacobin (Phil U)

What a Hillary Clinton Presidency Means for Your Financial Future Nation (furzy)

Grifters-in-Chief Wall Street Journal

Chelsea Clinton's Frustrations and Devotion Shown in Hacked Emails New York Times. She is exceptional too, they are all wonderful people. Para los ninos.

Hillary Clinton Prayer Candle Celebrity Prayer Candles (resilc)

'The woman is a disaster!': Camille Paglia on Hillary Clinton Spectator (resilc). Paglia is very uneven, but this is one of her good moments. I couldn't agree with her more on how disempowering it is to acculturate women to behave like fragile Victorian flowers.

Tremor over Clinton emails gives glimpse of market view of Trump Financial Times

Liberal group sends puppies to the polls to get out millennials The Hill (Phil U)
Do shark attacks swing elections? Washington Post (furzy)
Everything you need to know about election observers — and why the U.S. needs them Washington Post (furzy)
Obama: Most will be 'pleasantly surprised' by health plan costs The Hill. Phil U: "Wow, he is an idiot."
The Best Way to Save Obamacare Jacob S. Hacker, New York Times (Kevin C). Spare me this "saving". We need single payer.
Higher health-insurance premiums don't mean the Affordable Care Act is a disaster Washington Post. Redefines "damning with faint praise".
Supreme Court to Review Transgender Bathroom Access at Public Schools Wall Street Journal
Clarence Thomas Groping Allegations Land in Oversight Vacuum National Law Journal
Police from 5 States Escalate Violence, Shoot Horses to Clear 1851 Treaty Camp Sacred Stone Camp (Phil U). OK, if you want to get New Age-y about this, wish that all the perps have their misdeeds come back on them 10X. They need their bad karma to boomerang on them fast and hard.
Tension Between Police and Standing Rock Protesters Reaches Boiling Point New York Times (furzy)
First Amendment Rights Must Be Protected for Those Peacefully Opposing the Dakota Access Pipeline EcoWatch
Oregon standoff prosecutors failed to prove 'intent' to impede federal workers OregonLive (furzy)
Harvard called 'lazy, fat, stupid' in endowment report Boston Globe (TF)
Rhode Island Gets Back to the Basics Top1000Funds (j3). Another public pension fund cuts its hedge fund allocation.
Does Behavioral Economics Matter? Adam Levitin, Credit Slips
Class Warfare
'This is slavery': U.S. inmates strike in what activists call one of the biggest prison protests in modern history Los Angeles Times (Lulu)

Uber loses right to classify UK drivers as self-employed Guardian (furzy)

How Inequality Found a Political Voice Project Syndicate (David L)
Antidote du jour (Lulu). So handsome, particularly the unusual eye color: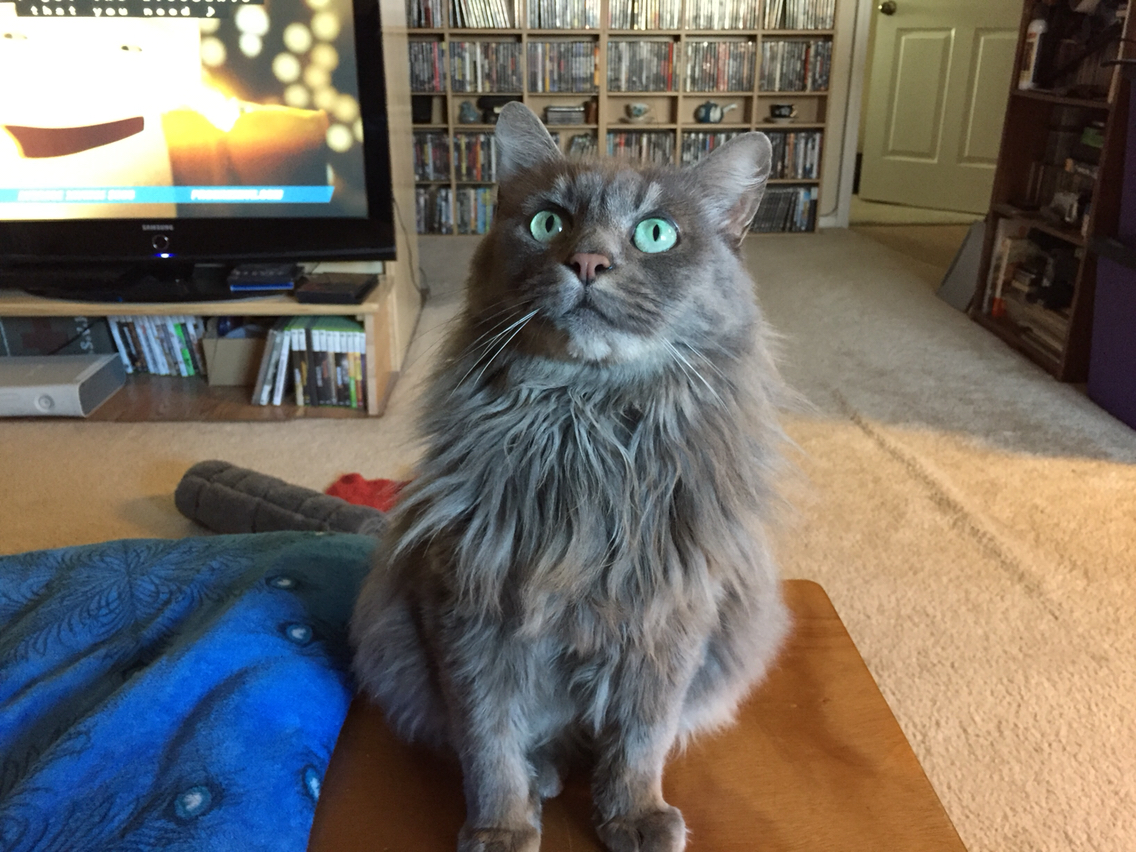 See yesterday's Links and Antidote du Jour here.