By Lambert Strether of Corrente.
TPP/TTIP/TISA/NAFTA/CETA
TPP: "The Burial of the Zombie TPP" (PDF) [Lori Wallach, Eyes on Trade]. "The unrelenting push by the Obama administration for the Trans-Pacific Partnership (TPP) right through this election helped to elect Donald Trump, but Trump himself did not derail the TPP –people power united across borders accomplished that first by delaying the TPP's completion beyond its 2012 deadline and then by ensuring that a majority in Congress could never be built to implement the deal since it was signed 10 months ago." And if Trump wants to put the cherry on top of the sundae built for others, why good for him and bless his heart!
TPP: "Trump has said he'll withdraw from the TPP in the first 100 days of his presidency, and Republican congressional leaders have said they won't hold a vote on the pact before the end of the year, but Obama has one more card left to play: He could still send the legislation to Congress for consideration" [Politico]. "Asked about whether Obama would make such a move, White House spokesman Josh Earnest declined on Tuesday to say whether Obama would submit the TPP, but he did acknowledge that chances were slim that the pact would become law in the next two months."
TPP: "An ambitious Asia-wide trade agreement looks to be in the works, but it may include China rather than the U.S. A senior Chinese official says Asian leaders are pressing ahead with talks for the 10-nation regional pact since President-elect Donald Trump has vowed to pull the U.S. out of the Trans-Pacific Partnership. The new Regional Comprehensive Economic Partnership is the China-backed alternative to the TPP, the WSJ reports, and Vietnam, Singapore and Malaysia are signaling support amid what one trade minister says is an 'uncertain international economic situation.' The rapid turn toward a new regional pact shows the U.S. partners in TPP won't wait out a new and uncertain debate over that trade deal, even if it means following Beijing as an unlikely leader of a new free-trade movement. China is growing bolder as it seeks to claim leadership in global commerce" [Wall Street Journal].
Politics
2016 Post Mortem
"Clinton Manipulates Language of 'Intersectionality' To Preserve Support From Minority Voters" [ShadowProof]. From February, but relevant today. Scroll down for the transcript: "how do you expect to address the real plight of African-Americans in this country around their everyday lives without a jobs program, without universal healthcare, without decent and universal public education? To think that these are matters that, by virtue of being economic, are not relevant for people of color is not just wrong. It is fantastically dishonest."

"Exclusive Interview: How Jared Kushner Won Trump The White House" [Forbes]. Sure, hagiography, but it's still full of amazing quotes:

On tech:

"'Jared Kushner is the biggest surprise of the 2016 election,' adds Eric Schmidt, the former CEO of Google, who helped design the Clinton campaign's technology system*. "Best I can tell, he actually ran the campaign and did it with essentially no resources."

* Ada? BWA-HA-HA-HA-HA-HA!!!!! And:

The Trump campaign, meanwhile, delved into message tailoring, sentiment manipulation and machine learning.

I wonder if the rallies tied into this in a way beyond Trump's intuitions. Brookyn vs. San Antonio:

By June the GOP nomination secured, Kushner took over all data-driven efforts. Within three weeks, in a nondescript building outside San Antonio, he had built what would become a 100-person data hub designed to unify fundraising, messaging and targeting.

Kushner structured the operation with a focus on maximizing the return for every dollar spent. "We played Moneyball, asking ourselves which states will get the best ROI for the electoral vote," Kushner says. "I asked, How can we get Trump's message to that consumer for the least amount of cost?" FEC filings through mid-October indicate the Trump campaign spent roughly half as much as the Clinton campaign did.

When the campaign registered the fact that momentum in Michigan and Pennsylvania was turning Trump's way, Kushner unleashed tailored TV ads, last-minute rallies and thousands of volunteers to knock on doors and make phone calls.

And until the final days of the campaign, he did all this without anyone on the outside knowing about it. For those who can't understand how Hillary Clinton could win the popular vote by at least 2 million yet lose handily in the electoral college, perhaps this provides some clarity. If the campaign's overarching sentiment was fear and anger, the deciding factor at the end was data and entrepreneurship.

Finallly, there's this:

It's clear America's tech and entrepreneurial leaders, who heavily backed Clinton and collectively denounced Trump, will use Kushner as a go-between and that Trump will lean on him just as heavily.

And as a postscript:

….former secretary of state Henry Kissinger, who has known Trump socially for decades and is currently advising the president-elect on foreign policy issues….

Henry's just friendly with everybody, isn't he?

UPDATE "It is, in retrospect, astonishing how much the Democratic Party seemed unaware or uninterested in just how many people didn't like Hillary Clinton. We will parse the statistics for decades on this election, but the one that keeps sticking with me is the one taken after the election about the likability of the two candidates. Clinton and Trump were noted for their historical low approval ratings throughout the election, but this is the poll that showed where it mattered: People who liked Clinton but hated Trump voted overwhelmingly for Clinton. People who liked Trump but hated Clinton voted overwhelmingly for Trump. People who hated both of them voted overwhelmingly… for Trump" [Some Guy with a Website]. Sixteen years to craft their message, and the Clinton Dynasty blew it.

UPDATE "… I know that quoting a wikileaks email is akin to voting for Putin…" [Eschaton]. Epistemic closure. AFAIK from the Intercept, not one single Podesta emails has been shown to be false (and it's hard to believe Brock wasn't heavily incentivized to gin something up).
Trump Transition
"At Lunch, Donald Trump Gives Critics Hope" [Thomas Friedman, New York Times]. Help me.

UPDATE "Donald Trump's New York Times Interview: Full Transcript" [New York Times]. Rather a lot of "[laughter]."

"Trump taps Ashley Madison to lead Veterans' Affairs" [Duffel Blog].

"Bankers Ridiculed by Trump Are Already Embracing His Future Regime" [Bloomberg]. Knock me over with a feather…
Policy
"After winning big at the polls only 10 days ago, backers of marijuana legalization fear their movement took a major hit Friday when President-elect Donald Trump chose Alabama Republican Sen. Jeff Sessions, a staunch legalization opponent, as his attorney general" [McClatchy]. "At a Senate hearing in April, Sessions called marijuana "dangerous" and said that "good people don't smoke marijuana."
Realignment and Legitimacy
" Since the November 8 election, Shannon Monnat, a rural sociologist and demographer at Pennsylvania State University, has dug into the results. She found that counties that voted more heavily for Trump than expected were closely correlated with counties that experienced high rates of death caused by drugs, alcohol, and suicide" [Business Insider]. "Two other factors were strongly correlated with Trump "overperformance," Monnat found: the percentage of white voters in the county and its ranking on Monnat's 'economic distress index.' The index, which Monnat has used in her research for years, combines the percentages of people who are in poverty, unemployed, disabled, in single-parent families, living on public assistance, or living without health insurance…. "People are literally dying," she added. "There was such a sense of hopelessness that it makes sense they would vote for massive change." Which, given their performance, is completely OK with the Democrat establishment and the political class generally. Remember how the Case-Deaton study appeared and quickly vanished? How could they imagine there would never be a reaction to the policies that brought this about?

"What about the black working class?" [CNN]. " In fact, in a CNN/Kaiser poll taken before the election, 63% of white working class respondents said they were satisfied with their personal financial situation compared to just 40% of black working class respondents. Both groups were overwhelmingly dissatisfied with the country's economic situation."

UPDATE "Why Black Voters in Milwaukee Weren't Enthused by Hillary Clinton" [New York Magazine]. This article takes off on two other New York Times articles, and points out this flaw:

The African-American Milwaukee voters were less outraged by Trump's bigotry and misogyny than many optimistic Democrats expected them to be. Over and over, Democrats and journalists stated and wrote confidently that Trump's outrageous statements about minority groups would fire up and turn out the Democratic base, making Trump's uphill battle even steeper. It didn't happen — exit polls suggest Clinton underperformed among African-Americans and Latinos. One interpretation is that members of these groups were, overall, less offended than bubble-denizens assumed they would be, or at least less mobilized by that offense. In the case of the Milwaukee voters Tavernise interviewed (an admittedly nonscientific sample), Trump's bigoted remarks just weren't near the top of their list of concerns. One likely possibility is that African-Americans' views on Trump were mediated by class and education. Just a month ago, the Times ran an article quoting a handful of the many black voters who were disturbed by Trump's racial rhetoric. But it appeared to be a somewhat different crowd than the folks interviewed by Tavernise: Among the anti-Trump interviewees were a graduate student, another graduate student, a finance professional, and the head of a gay-rights group. It may be that high-information, politically engaged minority voters — those who are likely to have higher incomes and be better educated — found the choice obvious, but lower-information ones didn't. It's not like white people don't have the same pattern.

In other words, you've got to factor in class (and maybe we could replace the insulting euphemism "low information voters" with "differently-informationed voters." Or something).

"I Was a Teenage Nazi Wannabe" [Jacob Bacharach, The New Republic]. "[T]he actual alt-right, in reality a minor branch of a diverse ecosystem in which you're just as likely to find techno-utopian seasteaders or orthodox Christians defending hereditary monarchy. The alt-right are the least intellectual of this pseudo-intellectual movement, which explains the appeal of Trumpism. Theirs is a sycophantic aesthetic fantasy in which they imagine looking cool in SS uniforms and getting to bang Alison Doody as Dr. Elsa Schneider, Indy's treacherous Nazi paramour in The Last Crusade. Unfortunately for them, this bogus wet dream ends in stains and tears."

And:

@Hood_Biologist @HoodAcademic "Neo-Nazi" is especially peculiar, as #AmeriKKKa's white supremacy predates Germany's by several centuries.

— Fair Imbalanced (@0_Canada) November 22, 2016

"The election probably wasn't hacked. But Clinton should request recounts just in case" [Vox]. I'm so old that I remember when Clinton supporters were clutching their pearls and heading for the fainting couch when Trump said he wouldn't necessarily accept the results of the election. And a six-month-old baby wouldn't fall for this "just in case" nonsense. No doubt Clinton wishes to attack Trump's legitimacy, but she'd have a lot more credibility if she and unnamed officials in the national security establishment hadn't been gaslighting the election — and ginning up a war scare — by demonizing Putin.

"A growing number of academics and activists are calling for US authorities to fully audit or recount the 2016 presidential election vote in key battleground states, in case the results could have been skewed by foreign hackers" [Guardian]. " "Unfortunately, nobody is ever going to examine that evidence unless candidates in those states act now, in the next several days, to petition for recounts," [Professor Alex Halderman] said." What did you do in the Democrat primary, Perfesser?

"Experts Urge Clinton Campaign to Challenge Election Results in 3 Swing States" [New York Magazine]. By one Gabriel Sherman; I guess Chait passed. Of the many red flags in the article, this is perhaps the most flaming: "The group is so far not speaking on the record about their findings and is focused on lobbying the Clinton team in private." So for this, hysteria on the Twitter? Petitions? Hash tags? Dear lord. And then–

"Be very skeptical of stolen election claims" [Vox]. On Sherman's New York Magazine article above: " In fact, there's a grand total of one specific claim from this analysis that's reported in Sherman's piece, sourced to an anonymous person briefed on a recent call in which this group made its case to Clinton campaign bigwigs." Swell.
Inside Baseball
"Use These Awesome Calling Card Reminders To Give Your Reps An Earful" [Chicagoist]. I don't think much of the content of the cards, but the format looks like it could be useful.
Stats Watch
Durable Goods Orders, October 2016: "October durable goods new orders jumped a much greater than expected 4.8 percent as transportation orders posted a 12.0 percent gain" [Econoday]. "Excluding transportation, orders were up a healthy 1.0 percent for a fourth consecutive gain." Not trucks, as we know; aircraft: "The Boeing effect was again important as the company received orders for 85 aircraft for the month from 55 in September" [Economic Calendar]. And: "The headlines say the durable goods new orders improved. The unadjusted three month rolling average improved this month and is now in expansion" [Econintersect]. "The real issue here is that inflation is starting to grab in this sector making real growth much less than appears at face value. Also this month's data looks better because last month was revised down. Overall the trends are improving but far from the sense you get from the headlines."
Purchasing Managers' Manufacturing Manufacturing Index Flash, November 2016: "The headline index was the highest since October 2015, largely reflecting robust output and new business growth during the latest survey period" [Econoday]. But: "New orders growth was also the fastest in 13 month with the main impetus coming from domestic activity. Export sales were reported to have increased only marginally on the month with competitive pressures and the strong dollar having an adverse impact on export orders, which rose only marginally for the month" [Economic Calendar]. And: "This signals a stronger number, but not one so strong that the growth and interest rate hawks need to panic" [247 Wall Street].
Jobless Claims, week of November 19, 2016: Increased [Econoday]. " 90 consecutive weeks of initial claims below 300,000, the longest streak since 1970." But: "The general trend of the 4 week rolling average is a slowing rate of improvement year-over-year which historically suggests a slowing economy" [Econintersect]. But: "Some investors and economists may say the jump higher here is worth a note. It probably isn't. Last week's report was a cycle low and it would take two more straight jumps for someone to get much of a pulpit to stand on. After all, business owners and managers are just acting and sounding more positive again than they have in years" [247 Wall Street].
FHFA House Price Index, September 2016: "[E]ased slightly in September" [Econoday]. "On the year, the FHFA index surged to plus 6.1 percent, down from August's gain of 6.4 percent."
New Home Sales, October 2016: "October sales of new single family houses declined 1.9 percent to a weaker than expected an annualized rate" [Econoday]. And: "The data will maintain near-term optimism in the housing sector, but there will also be important underlying concerns over the implications of higher interest rates. 30-year rates have moved back above the 3.05% level, which will put further upward pressure on mortgage costs and lead to further affordability issues" [Economic Calendar].
Bloomberg Consumer Comfort Index, week of November 20, 2016: "fell back" [Econoday]. "Surveys of Consumers chief economist, Richard Curtin makes the following comments: The initial reaction of consumers to Trump's victory was to express greater optimism about their personal finances as well as improved prospects for the national economy" [Econintersect].
Consumer Sentiment, November 2016: Climbed, above expectations [Econoday].
Shipping: "A new report by respected Hang Seng Management College (HSMC) claims the world's fifth-largest port could lose as much as 2.4m teu in transhipment traffic or 14% of its throughput, should China's cabotage rules, allowing foreign-flagged vessels to carry domestic cargo between Chinese ports, be fully relaxed" [The Loadstar]. "Under the "One Country, Two Systems" policy, Hong Kong is not regarded as a Chinese port and is exempt from cabotage. As a result, it has historically benefited from large transhipment volumes, which represented 70% of the port's 20m teu throughput in 2015."
Shipping: "Port of Philadelphia $300m upgrade to double capacity" [Splash 247]. "Around $200m of that sum will go to capital improvements to the Packer Avenue Marine Terminal at the port. These will include increasing the container handling capacity from over 400,000 teu to 900,000 teu with the possibility of further increases to 1.2m teu."
Shipping: "Shipbuilding orders in the first ten months of this year have dropped to levels not seen since the 1980s, according to Clarksons Research" [Splash 247]. "From January to October this year, global newbuilding orders recorded 359 vessels of a combined 24.8m dwt (9.6m cgt), showing a 73% year-on-year decrease in dwt terms."
Supply Chain: "Why Reshore Manufacturing? It's the Only Way to Avoid Defective Pirated Parts" [Of Two Minds]. " What has been commoditified in the global supply chain is not quality or reliability– what's been commoditified is pirated, defective parts that look exactly like legitimate parts. There is a solution that's a lot cheaper than shoveling sand against the counterfeit tide: bring the entire supply chain back to America where production can be verified and the parts tested and ID'd/ labeled with technologies that cannot be counterfeited as easily as the parts." I think we have readers who may have encountered such parts in their work. Comments?
Labor Power: "Outside Looking In: Why Has Labor Force Participation Increased?" [Federal Reserve Bank of Atlanta]. "The LFPR has increased about 30 basis points over the past year (from the third quarter of 2015 to the third quarter of 2016)—a modest reversal in the precipitous decline in the LFPR that began in 2008. What accounts for this stabilization and—given the demographic and cyclical forces in play—how much longer can it last?"
Labor Power: "China's purchases of multipurpose industrial robots will more than double by 2018 as the country's government enacts policies to automate its supply chain in reaction to fast-rising labor costs, a study shows" [DC Velocity]. "The proportion of adults in the Chinese workforce is shrinking, even as their wages have grown to the equivalent of 64 percent of U.S. manufacturing wages in 2015, up from just 30 percent in 2000, according to the study by commercial real estate services and investment firm CBRE Group, Inc. Those changes have made China less competitive in low-cost manufacturing industries than countries such as Vietnam, Bangladesh, and India, CBRE says. In response, the Chinese government has set a goal of reaching a robot-to-worker ratio of 100 to 10,000 by 2020 in comparison to its current 36-to-10,000 ratio, according to CBRE's report. In comparison, the U.S. ratio stands at 164, Japan's at 315, and South Korea's at 478."
Labor Power: " Amazon.com Inc. and Deutsche Post AG's DHL are facing labor trouble at a key air express service provider at the start of the busiest shipping period of the year. The walkout by pilots at ABX Air, a subsidiary of Air Transport Services Group Inc. that began this week has sent the airline and its big customers scrambling to keep as much volume as possible moving during a critical period" [Wall Street Journal]. "ABX says in a legal filing asking a court to order the pilots back to work that millions of dollars worth of goods are at risk in the walkout. The abrupt labor action puts a spotlight on the rapid expansion ABX has undertaken as the carrier added business this year, including its big agreement with Amazon."
ETFs: "Since the mid-1990s, exchange traded funds (ETFs) have become a popular investment vehicle due to their low transaction costs and intraday liquidity. ETFs issue securities that are traded on the major stock exchanges, and, for the most part, these instruments aim to replicate the performance of an index. ETFs have shown spectacular growth. By mid-2016, they represented about 10% of the market capitalization of securities traded on US stock exchanges" [Harvard Law School Forum on Corporate Governance and Financial Regulation]. "Some researchers have raised the concern that this mechanical basket arbitrage trading can serve as a channel for the propagation of liquidity shocks across markets and deteriorate the quality of prices. This concern is especially acute given that ETFs are traded by high-turnover investors, who potentially impound liquidity shocks into prices at higher frequencies. The empirical evidence shows a causal relation between ETF ownership and return volatility, justifying these concerns. Similarly, ETF ownership appears to induce excessive correlation of the securities in their baskets. Finally, recent episodes of extreme market turbulence (e.g., the Flash Crash on May 6, 2010, and the events of August 24, 2015) have revealed that the liquidity provision in ETFs can display sudden dry-ups."
The Bezzle: " JPMorgan lands on the FCPA Top Ten Disgorgement List" [The FCPA Blog]. "Last week's $264 million enforcement action against JPMorgan Chase included disgorgement to the SEC of $130.5 million — the seventh biggest FCPA disgorgement of all time."
Today's Fear & Greed Index: 68 Greed (previous close: 67, Greed) [CNN]. One week ago: 60 (Greed). (0 is Extreme Fear; 100 is Extreme Greed). Last updated Nov 23 at 11:29am.
Imperial Collapse Watch
"Navy's most expensive ship ever breaks down in Panama Canal" [Stars and Stripes]. "USNI News, a publication of the U.S. Naval Institute, reported the ship was in the canal when it lost propulsion. Crew members also saw water intrusion in bearings that connect electrical motors to drive shafts, it reported."
"Royal Navy retiring anti-ship missiles, will use short-range gun instead" [Ars Technica]. "The logic behind the decision is probably predicated on the amount of cash currently being ploughed into the UK's two new Queen Elizabeth class aircraft carriers, which are due to set sail in 2018, and development of the new Dreadnought class nuclear deterrent submarines."
Dear Old Blighty
"UK's new surveillance law creates a national browser history with a search engine to match" [Boing Boing]. "The Snoopers Charter requires ISPs to retain a log of all the websites you visit for up to a year, as well as a list of the apps you use, and lets the police search this data without a warrant and without any record-keeping (of the sort that would show, for example, that the police are abusing their powers by using them for personal gain, petty vengeance, or racial profiling)."
Guillotine Watch
"Nicholas Kristof's Burden: First class travel and $30,000 speakers fee makes reporting on poverty easier to endure" [Washington Babylon]. I had no idea Kristof's wife worked at Goldman Sachs. How nice for both of them.
"Bad news for Peter Thiel and others pinning their anti-aging hopes on the blood of the young" [Quartz]. Sad!
"In this panoramic, at times jaw-dropping book [Vertical], Stephen Graham describes how in recent years the built environment around the world, both above and below ground, has become dramatically more vertical – and more unequal. From miles-deep gold mines in South Africa to oligarchs' basements in Belgravia, from American schemes for lethal military satellites to Bangkok's elevated railway for the wealthy, the Skytrain, Graham lays out a landscape where architecture reflects and reinforces divisions with ever greater brazenness" [Guardian]. "Many of his examples are as dystopian as anything in the bleak prophecies of JG Ballard. A resident of a 'luxury fortified apartment complex' in Rio de Janeiro watches tracer bullets, fired by feuding drug dealers in a favela far below. 'They are beautiful!' she says. 'We have a free firework display almost every day!'"
Class Warfare
"No Wall on Her Life's Work: The Legacy of Immigrant Housekeeper Delmy Falla" [Capital and Main].
"Global wealth study reveals 'shockingly' high levels of economic inequality" [MarketWatch]. "According to the Credit Suisse Global Wealth Report, a mere 0.7% of the global population owns nearly half the world's wealth. At the other end, 73% of the popular have less than $10,000 each."
"Everybody Hates Cornel West" [Jacobin]. Excellent, funny, and sad. "We live in an era in which Clinton — who proudly supported mass incarceration and the obliteration of welfare — declares that a social-democratic program of financial reform and single-payer health insurance 'won't end racism.' A recent WikiLeaks publication of internal Clinton campaign emails reveals another line they were testing out against Sanders: 'Wall Street is not gunning down young African Americans or denying immigrants a path to citizenship.'" Also references this piece by the great Adolph Reed: "'What Are the Drums, Saying, Booker?' The Curious Role of the Black Public Intellectual" (pdf).
News of the Wired
"It would seem that human beings find, accept, and retain a single, permanent identity only with the greatest reluctance. Clearly, they would rather be two or more people than just one person. The wish often leads to lunacy. But in the world of art—and especially in literary art—sane grown people are able freely to indulge their tendencies toward dual or multiple personalities" [The New Yorker]. 1969 article on a dedicated con man.
* * *
Readers, feel free to contact me with (a) links, and even better (b) sources I should curate regularly, and (c) to find out how to send me images of plants. Vegetables are fine! Fungi are deemed to be honorary plants! See the previous Water Cooler (with plant) here. And here's today's plant (AM):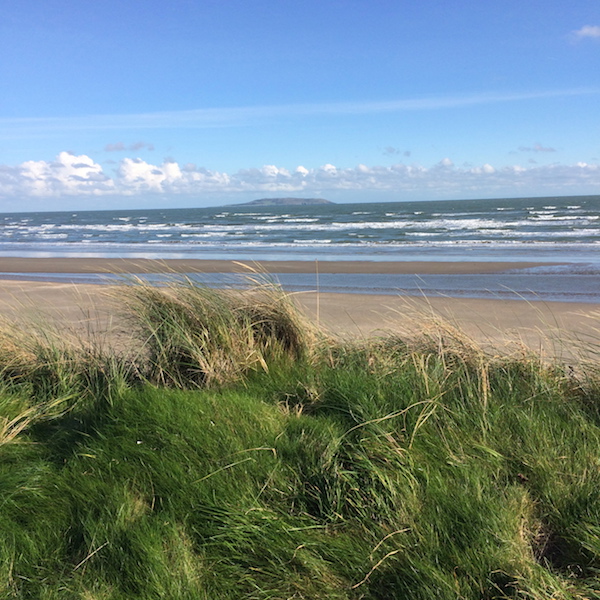 AM writes: "Grasses at Portrush, where the course blends in with the landscape naturally. … I don't play golf but my husband does, and I walk the course with him when we go abroad. Totally different experience than in the US." I'm relaxing my stricture against golf because of these beautiful grasses.
Readers, Water Cooler is a standalone entity, not supported by the very successful Naked Capitalism fundraiser just past. Now, I understand you may feel tapped out, but when and if you are able, please use the dropdown to choose your contribution, and then click the hat! Your tip will be welcome today, and indeed any day. Water Cooler will not exist without your continued help.