Police Officer On LSD Attempts To Save Anti-Masturbation Dolphin Mascot From Imaginary Fire CNN. I know this is supposedly a family blog, but the headline is epic. Naturally, it was our Master of the Anti-Antidote, Richard Smith, who is responsible for this find. And yes, this is from a satire site. But stuff 90% this wacky is not unheard of in America….
Deadly mating battle Craig Medred (kj1313)
'Unprecedented': More than 100 million trees dead in California SFGate. One third of the trees in national forests are dead.
WHY JOURNALISTS LOVE TWITTER Current Affairs (chris g). The use of tweets in lieu of quotes based on original reporting has been noteworthy.
India Currency Train Wreck. All links from Jerri-Lynn
Just for context, Amul milk is the largest supplier of milk (and other dairy, e.g. cheese, butter, yoghurt) throughout India. Famers are pissed and have acted accordingly. Protests in India tend to be creative (my favourite was when some farmers were fed up w/ bribes, including a snake charmer, and went to the office of the offending bureaucrats with 3 bags of snakes– real snakes, too, including cobras– dumped the snakes on the floor and left) I include the relevant link as well b/c I can not resist and otherwise, you might nt believe me..
Brexit
Denmark: UK ally takes hard Brexit line Financial Times

Scottish Parliament may have the legal right to block Article 50 entirely Business Insider
Tony Blair is 'returning to politics' because he thinks Jeremy Corbyn is 'a nutter' Independent (J-LS). Lambert: "Kill it with fire."
Sadiq Khan asks Volkswagen to pay £2.5m in lost congestion charge Cities of the Future
Sarkozy out of centre-right primary BBC
Nicolas Sarkozy, in Upset, Is Knocked Out of Race for French Presidency Wall Street Journal. Fillon's Thatcherite, pro-business policies seem almost designed to make Le Pen look good.
Trump's NATO Spending Demand Would Break Denmark's Welfare State Bloomberg (resilc)
New immigration rules make it easier for Americans to work and stay in Canada Global News
How Swedish literature reflects the benefits of a shorter working day The Conversation (J-LS)
Catholic bishops apologise for role in Rwanda genocide Al Jazeera (Judy B). Awfully late…
Syraqistan
Obama Seeks to Bolster Iran Deal Wall Street Journal

Mosul offensive: Iraqi battle to take city from ISIS prompts fears of more sectarian violence CNN (resilc)
Big Brother is Watching You Watch
Quit Social Media. Your Career May Depend on It. New York Times (resilc)

Hackers Program Bank ATMs to Spew Cash Wall Street Journal (J-LS)
Imperial Collapse Watch
"I don't know how many people I've killed," says US drone pilot Defend Democracy
Clinton E-mail Tar Baby
Clinton Foundation seen at a crossroads after Hillary Clinton's dashed White House dreams CNBC. Lambert: "Dances all around influence peddling and won't say the words."
Trump Transition
The Right Wing Group Behind Donald Trump's Rise Aims to Keep Fear Alive Pam Martens and Russ Martens. A good find but conclusion a tad overstated. They need to study up on Janine Wedel's book The Shadow Elite, which sets forth the idea of "flexians".

McCain warns Trump on torture, waterboarding Politico (furzy)

Don't Bet On a Crash From a Trump Trade War Bloomberg

Neoliberalism: the deep story that lies beneath Donald Trump's triumph Guardian

Obama may weigh in on Trump after office BBC. More Dem sore loserdom. This will simply harden positions among the pro and anti Trump camps. And given Obama's keen desire to blame anyone but himself, it will probably increase focus on counter-productive identity politics and take energy away from focusing on economic issues, where Trump is likely to underdeliver.

Kissinger: Donald Trump Is Unique, He Enters Office With "No Baggage," "No Obligations" Real Clear Politics. J-LS wonders if this is a veiled threat.

Why The 'Hamilton' Dust-Up Matters American Conservative (resilc)

Percolator protest! Republican voters fight election backlash by telling Starbucks baristas their name is 'Trump' so they have to shout the name when their cup of Joe is ready Daily Mail. 1. Certainly not in NYC. 2. Most business in Starbucks outside cities (which are bluer than the country as a whole) is drive in.
2016 Post Mortem
The Secret Agenda of a Facebook Quiz New York Times (audrey). If you don't know Faceborg makes nefarious use of everything you do, shame on you. But scroll down to read how the Trump team used FB. And it was widely seen as less savvy than the Clinton campaign.

America Called Bullshit on the Cult of Clinton Reason (J-LS). Reason is a really mixed bag, but this is a fine piece. The Dems have been big on promoting cultishness; Lambert has been talking about "authoritarian followership" for years. But the Hillary version has a long gestation. See the New York Times, 1993: Saint Hillary. And have a barf bag nearby.
Bernie Campaign Staffer: Sanders Can Be The Lincoln Of Our Times Huffington Post (martha r)
Class Warfare
Airbnb looks to secure 700 tax deals with cities Financial Times. Lambert:

So in other words, the business model really was to scale by breaking the law. Never occurred to me that the famous Silicon Valley saying (originally from Grace Hopper (!!) "It's easier to ask forgiveness than it is to get permission" applied to the role of capital vis a vis and the State and the rule of law, so it's nice to have that clarified…

Riderless Motorcycles Could Replace Human Meter Maids Wired (resilc). Moi: I am still waiting for my flying car. Lambert: "The meter maids can always find work supplying Peter Thiel with blood. The young ones, at least."

An optimistic view of bot driven automation on the future of jobs Digonomica
Antidote du jour (Kittie Wilson via Lawrence R):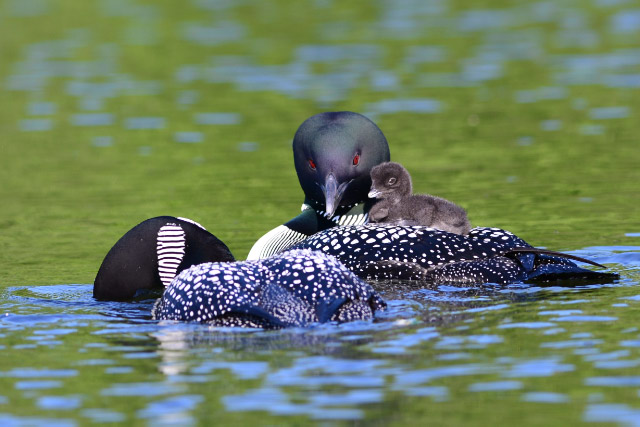 See yesterday's Links and Antidote du Jour here.