Photo: Tiny tree frog needs his own cartoon! TreeHugger (resilc)
Your Dog Remembers All Those Awful Things You Did Gizmodo (Brian C)
A Thanksgiving Tale: 50 Million Turkeys And A 5 Billion Mile Drive OilPrice
American Indian artist forbidden from calling her art American Indian-made Boing Boing (resilc)
Bitcoin and blockchain seem more and more like solutions looking for a problem Quartz (Richard Smith). I've said this sort of thing to Richard privately….wish I'd had enough trust in my gut (based on looking a lot of whiz-bang tech deals that never developed a product customers would buy) to have said that officially. But the Mighty Wurlitzer of Hype can seem very convincing. But I have said repeatedly that I think the bitcoin/blockchain advocates are looking for it to replace existing products and services (like bitcoin replacing existing payment systems), which was the same mistake microwave oven manufacturers made. They spent the better part of two decades pushing it as a substitute for conventional ovens, when it was clearly inferior (you can't brown meats or bake with a microwave, for starters). Only when they figured out its best use was as a dedicated rapid heating device did it find a receptive market
The enormous pop-up clinic trying to bridge America's health divide Guardian (Tom H)
Stop playing the "racist" card on immigration MacroBusiness
Trump Election Boosts European Populists Der Spiegel (resilc)
Berlin and Paris on collision course over EU banking rules Financial Times
The Blair Supremacy: A Study in the Politics of Labour's Party Management Renewal (Micael)
ECB's silent coups – Next victim: Italy failed evolution. Chuck L: "Actually, it's mainly about the last "coup" in Italy, the one that did in Berlusconi."
Αrchbishop of Canterbury: You turned Greece into the "biggest debtor's prison in European history" Defend Democracy
Sahra Wagenecht on Gabriel, SPD, AfD, War on Terror Defend Democracy. I've seen Wagenecht a few times on YouTube and have liked what she says.
Ukraine/Russia
Russian Public Opinion of Vladimir Putin C-SPAN (Kevin C)

U.S., Russia request Czechs extradite arrested Russian hacker Reuters (EM)
Syraqistan
Big Brother is Watching You Watch
U.S. offers mobile device guidelines to curb driver distraction Reuters. EM:

More PR-feelgoody but utterly useless 'voluntary guidelines'. News flash: All mobile devices already come equipped with a 'driver mode' — it's more commonly known as 'off'. But the devicemaker lobby is too powerful for the feds or any states to do the only sensible thing, namely mandating said mode except for emergencies, i.e. if the vehicle is pulled safely off the road, stuck in a dangerous immobile position (e.g. crashed into a median barrier), or in a being-pursued-by-those-intent-on-harming-one situation. The only exception one might consider is GPS, but there only for the strictly voice-command variety – eyes must stay free. Absent that, we're going to see steady, significant annual rises in accident rtes – DOT reported up 7.2% in 2015 and up another 10.4% in 1H2016. The self-driving-vehicle lobby will also seize on the lack of sensible laws to peddle its self-serving 'humans can't be trusted to do this stuff' narrative. Incredibly distracted humans of course can't – so let's cut the distractions. Hefty fines and points on one's license for getting caught are the only thing that will curb the madness. A public-health addicts-operating-heavy-equipment framing seems apt here: a social-media addict texting while driving is no less dangerous than a drunk driving.

US Justice Department to Probe Five Call Centres, 32 Individuals in India Involved in Cyber Fraud The Wire (J-LS)

Great. Now Even Your Headphones Can Spy on You Wired (resilc). How old school do your headphones have to be for this not to be applicable? Then again, since I use headphones (old Sonys chosen for capturing low bass really well) only with an old iPod that has pretty much nothing on it, I am hardly at risk. But still…

The FBI Hacked Over 8,000 Computers In 120 Countries Based on One Warrant Motherboard (resilc)
Trade Traitors
Globalisation's Last Gasp Social Europe (Micael)
Trump Transition
Trump puts new focus on US constitution's emoluments clause Financial Times. If the Dems were serious, they'd file a case ASAP instead of whinging about the electoral college. If they could get a ruling that Trump needs to put some or all of his assets in a blind trust, that would throw a huge monkey wrench.
2016 Post Mortem
NoDAPL
For Standing Rock Sioux, new water system may reduce oil leak risk Reuters. EM: "If there's a major spill, the 50-miles-further-donwstream aspect is only going to be of marginal help."

Taking On "Pipeline Enemy #1" Counterpunch (Wat)
Hip-Hop Hog-Calling at the Iowa State Fair Vice. Resilc: "Who says we can't all get along?"
Now it Begins to Unravel Wolf Street. EM: "Brisk business in financially innovative securitizations of pools of unsecured subprime loans – yep, you read that right, unsecured but securitized."
Hedge Fund Managers Expect a Return on Their Investment in Donald Trump Intercept (resilc)
US Treasuries sell-off continues as inflation fears mount Financial Times. So now it's up to a grand level of 2.4% for ten year Treasuries. When the interest rate fell below 2.5%, it was seen as an unhealthy sign of deflationary concerns (not necessarily in the US but more Treasury levels being influenced by global search for safe securities as more and more central banks went into NIRP).
Class Warfare
Judge blocks Obama rule extending overtime pay to 4.2 million U.S. workers Reuters. EM: "Special irony in the fact that judge Mazzant was an Obama appointee."

Amazon Delivery Pilots Ordered to End Strike for Retail Peak Bloomberg

In Short Strike, Jim Beam Workers Crush Two-Tier and Beat Grueling Hours Labor Notes (resilc)
Antidote du jour: Tracie H: "West African Black-Crowned Crane having a bad hair day at the Los Angeles Zoo."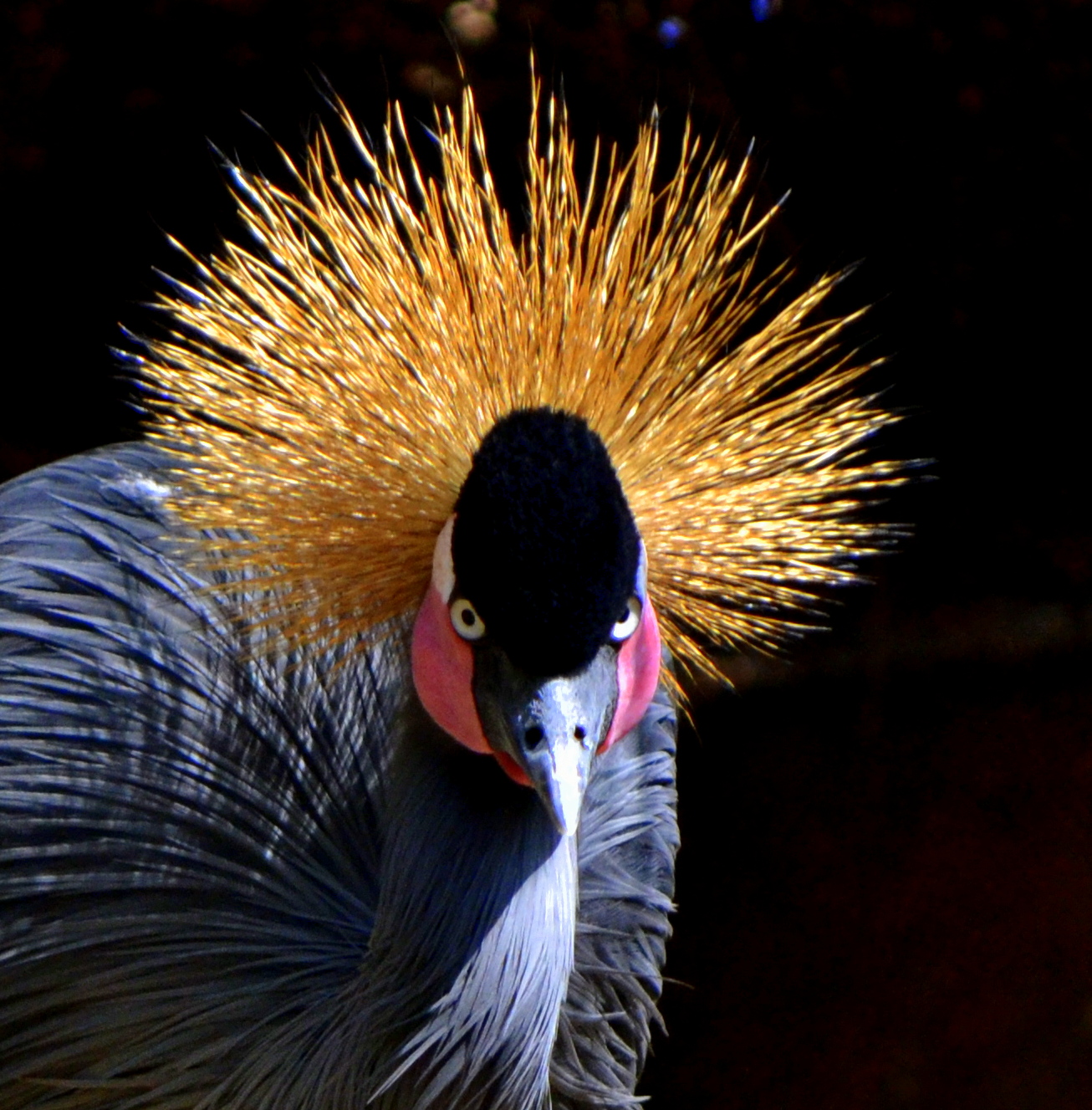 See yesterday's Links and Antidote du Jour here.