This is Naked Capitalism's special fundraiser, to fight a McCarthtyite attack against this site and 200 others by funding legal expenses and other site support. For more background on how the Washington Post smeared Naked Capitalism along with other established, well-regarded independent news sites, and why this is such a dangerous development, see this article by Ben Norton and Greenwald and this piece by Matt Taibbi. Our post gives more detail on how we plan to fight back. 25 donors have already supported this campaign. Please join us and participate via our Tip Jar, which shows how to give via check, credit card, debit card, or PayPal.
Yves here. I am very much behind the eight ball. Please come back after 7:30 AM for a fuller ration of Links.
Great Lakes shipwreck 50 years ago today brought tragic loss, incredible survival Duluth News Tribune (Chuck L)
West Antarctic Ice Shelf breaking up from the inside out AGU Newsroom (Chuck L)
Chernobyl disaster site enclosed by shelter to prevent radiation leaks Guardian
ESPN Pays Top Dollar for Football, but Audience Isn't Buying New York Times (EM)
A method for storing vaccines at room temperature PhysOrg (Chuck L)
India Cash Train Wreck
For Gond tribals, depositing cash a Herculean task The Hindu (J-LS)

Rumours, hardship and a glimmer of anger in Allahabad after demonetisation Scroll (J-LS)
Brexit
Brexit odyssey: potential potholes on road to accord Financial Times. Potholes? How about "yawning chasms with no bridges?"
Geert Wilders on Track to Become Next Prime Minister of the Netherlands PJ Media (furzy)
Hollande prepares to seek re-election as French president Financial Times. What has he been smoking? It must be awfully good.
Monte Paschi CFO Said to Pile Pressure on Bondholders for Swap Bloomberg. As an aside, the Italian referendum looks more and more like a Renzi loss, the slow motion bank run continues and the Germans are standing pat. This is a prescription for bad outcomes.
Chance of Italy leaving euro zone hits four-year high: survey Reuters
RBS Must Bolster Capital After Failing Bank of England Stress Test Wall Street Journal
Big Brother is Watching You Watch
Imprisoned Journalist & Whistleblower Barrett Brown Released Long Island Press (Adrien)
Trump Transition
Trump to 'leave business' over presidency BBC. Breaking news, no details yet. By the time you click on this, there should be a story up.

GOP falls in line behind Trump Cabinet Politico

Treasury Pick Steven Mnuchin Bet on Donald Trump and Won Wall Street Journal

What Obamacare-hating Tom Price's appointment will mean for health care Kaiser News (via Newsweek)

Tom Price's radically conservative vision for American health care Politico

Trump Will End Bank Rules. No He Won't. A Guide for the Puzzled Bloomberg

Frightened by Donald Trump? You don't know the half of it George Monbiot, Guardian (Richard Smith)

Carrier to keep jobs in Indiana after Trump penalty threats Financial Times. Due to too many distractions, have not had time to examine whether this "deal" is as good as Trump says it is. But it is at the very least a half a loaf, which is a hell of a lot more than the Dems every did for US factory workers.

Trump's Showdown With Manufacturer Exposes Obama's Weakness on Outsourcing Dave Dayen, Intercept

FBI and NSA Poised to Gain New Surveillance Powers Under Trump Bloomberg (J-LS)

CIA chief warns Trump: Scrapping Iran deal 'height of folly' BBC

Online Pranksters Mock Trump's $149 Christmas Ornament, Rename Trump Tower on Google Maps Slashdot (furzy)
How the Democrats could win again, if they wanted Thomas Frank, Guardian (Kevin F)
Congress' Democrats say they'll be just fine. They won't. McClatchy (Chuck L)
Clinton Purge?
Trump administration will pressure foreign states to probe Clinton Foundation New York Post. Haha, we though this might be coming…And frankly, Trump should know what promises Hillary made for cash while at State, and make a point of not honoring them.

Memorandum of Understanding Between the Australian Government and The William J. Clinton Foundation dfat.gov.au (J-LS). Looks juicy but I must confess I have no time to read it.
Leaning San Francisco tower seen sinking from space Associated Press
Record number of car buyers 'upside down' on trade-ins Detroit Free Press (EM)
Bond Tantrum II: Mortgage Rates Up 80 Basis Points Since July Michael Shedlock (EM)
Oil surges more than 7% on Opec deal hopes Financial Times
Decade of Negative Real Interest Rates: Who Benefited? Michael Shedlock. EM:
Mish lays out the symptoms nicely, but blames central banks for everything, because 'globalization, genuine free markets and falling prices are always and everywhere great!' He invariably ignores the wage deflation component of his 'lower prices' fantasy (despite this piece opening with a discussion of it!) and still holds out for that economic unicorn, 'true free trade', despite overwhelming evidence that the PTB in any era never desire free trade, but rather trade managed for their own interests. Were said interests aligned with those of the general populace – ignoring the emerging theme of global sustainability for the moment – that would be fine, but somehow it 'unexpectedly' never seems to work out that way, does it?
'Washington Post' 'Blacklist' Story Is Shameful, Disgusting Matt Taibbi
Class Warfare
Fairfax County, USA Jacobin (Phil U)
Antidote du jour. Tracie H from the Los Angeles Zoo: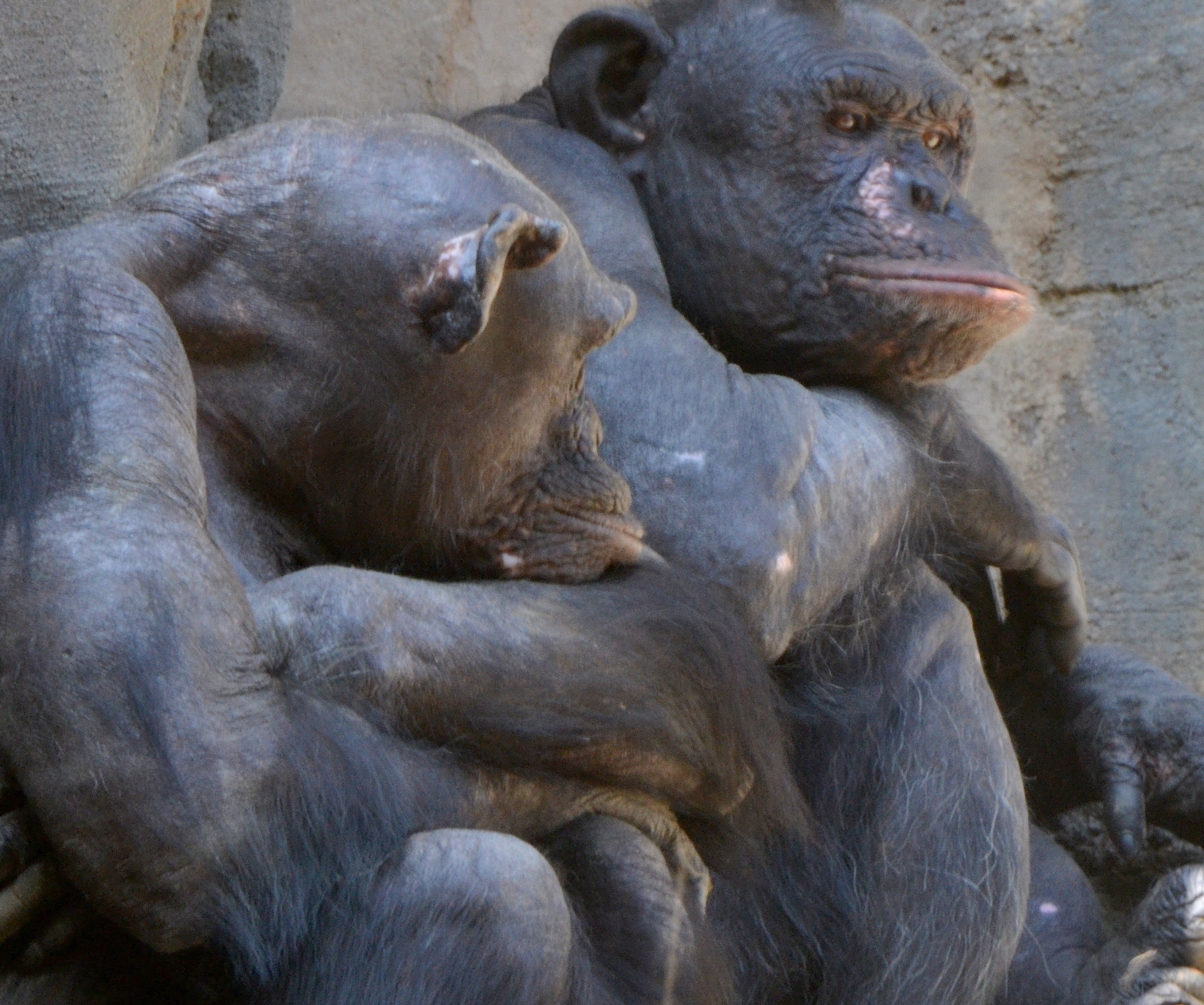 See yesterday's Links and Antidote du Jour here.