LIGO black hole echoes hint at general-relativity breakdown Nature. It's been quite a year.
Wells Fargo Scandal Hits Prudential as Whistle-Blowers Sue Bloomberg (DK).
U.S. FTC Alleges Volkswagen Erased or Lost 23 Mobile Phones of Key Employees WSJ
Oil-Producing Countries Agree to Cut Output Along With OPEC WSJ
Saudis Signal Deeper Cuts After Deal With Non-OPEC Countries Bloomberg
Glencore and Qatar take 19.5% stake in Rosneft FT
India's cash bonfire is too much, too soon Kenneth Rogoff, FT
Double Standards: Secrecy for Demonetisation, But a Long Rope for Swiss Bank Accounts The Wire (J-LS).
Korea's Park Impeached as Voters Vent Anger Over Corruption Bloomberg
Hong Kong's top official will not seek second term FT
Is Uber getting too vital to fail? BBC. "An in-depth, ferocious assessment of Uber's finances by the Naked Capitalism blog concluded that the company was 'staggeringly unprofitable.'" "Ferocious." We like ferocious. Take a bow, Hubert!
Big Brother Is Watching You Watch
Transport employees in America were secretly paid by the government to search travellers' bags The Economist (DK).
2016 Post Mortem
GOP gained ground in middle-class communities in 2016 Pew Research. Important.

How Trump Broke the Blue Wall Cook Political Report. Also important.

The 3 different things we talk about when we talk about "Trump voters" Matt Yglesias, Vox. Actually worth a read!

Jill Stein's Pennsylvania recount request: Federal judge to rule by Monday Billy Penn. And the judge is not happy.

Wisconsin Recount Results Day 10: 95% In, But Where's Milwaukee & Madison? Heavy

Recount mess: What if Michigan had held the key to election? Detroit Free Press

Hillary Clinton blew the most winnable election in modern American history. And it's her own fault. The Week. A bit stale, but a useful bill of particulars.

How the Democratic Party Lost Its Way Politico. Sounds like spreadsheets are going for the Democrats what PowerPoint did for the Pentagon.

Is the Democratic party imploding? Medium. Pre-Russki eruption, but interesting nonetheless.

Louisiana Runoffs Increase Republican Majorities in Senate and House Roll Call

Meet the Democrats' proto-Trumps Politico. "In three major states with a governor's mansion up for grabs in 2018, a big-name, politically active billionaire or multimillionaire is taking steps toward a run — [Democrat] donors looking to take matters into their own hands after 2016's gutting losses."

DNC candidates defer to unity commission on eliminating superdelegates Politico. Anybody who fulminates against the electoral college who also supported Superdelegates in the Democrat primary should sit down.
Trump Transition
The Evidence to Prove the Russian Hack emptywheel. The headline is a bit off, since the post's subject is really the evidence required to prove the Russian hack. Some of which does exist. That said, this is an excellent summary of the state of play. I take issue with one point:

Crowdstrike reported that GRU also hacked the DNC. As it explains, GRU does this by sending someone something that looks like an email password update, but which instead is a fake site designed to get someone to hand over their password. The reason this claim is strong is because people at the DNC say this happened to them.

First, CrowdStrike is a private security firm, so there's a high likelihood they're talking their book, Beltway IT being what it is. Second, a result (DNC got phished) isn't "strong" proof of a claim (GRU did the phishing). We live in a world where 12-year-olds know how to do email phishing, and a world where professional phishing operations can camouflage themselves as whoever they like. So color me skeptical absent some unpacking on this point. A second post from emptywheel, Unpacking the New CIA Leak: Don't Ignore the Aluminum Tube Footnote, is also well worth a read.

FBI and CIA give differing accounts to lawmakers on Russia's motives in 2016 hacks WaPo. WaPo flogging this hard.

Anonymous Leaks to the WashPost About the CIA's Russia Beliefs Are No Substitute for Evidence The Intercept

What Are The Hearsay Leaks About "Russian Election Hacking" Attempting To Achieve? Moon of Alabama

NYT Leads With Russia Hack Conspiracy–Despite 'No Evidence' (in Next-to-Last Paragraph) FAIR

Did Russian hacking support Trump? Democrats call for hearings USA Today

The Necessity of Credibility Current Afffairs

Barack Obama, Donald Trump Forge an Unlikely Rapport WSJ

Goldman Sachs CEO: Trump Not a Dangerous President Handelsblatt Global
Social Security service declines as waits at offices grow WaPo. When the public provision of a service is being ruined, that means it's a target for privatization.
Locked On The Psych Ward Buzzfeed. Truly appalling. Must-read.
Veterans at Standing Rock Ready to Take Clean Water Fight to Flint Common Dreams
After years of drama, farmers score a big win in California water battle McClatchy
Deporting the American Dream: Immigration Enforcement and Latino Foreclosures Sociological Science
Class Warfare
The Basic Income and Job Guarantees are Complementary, not Opposing Policies. The Minskys
Amid Ghost Ship's enchanting disorder lurked danger and the seeds of disaster Los Angeles Times
Why I Write Ian Welsh (Furzy Mouse).
The Man Who Invented the World's Most Important Number Bloomberg. Not π. LIBOR.
Antidote du jour (J-LS):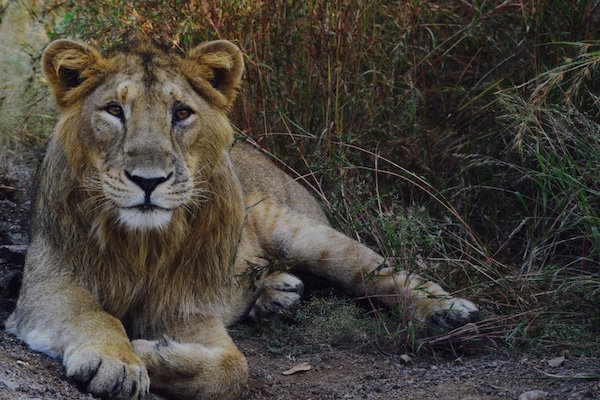 See yesterday's Links and Antidote du Jour here.