Methane surge needs 'urgent attention' BBC
Autumn 2016: Warmest in U.S. Weather History Weather Underground
Ronaldo, Mourinho and the Paper Trail to the Caribbean Der Spiegel
Vanguard founder calls for politicians to re-examine ETFs FT. He could be talking his book, but that doesn't automatically make him wrong.
Watchdogs say that what your child tells a "smart" doll is being recorded and monitored Quartz
On the Record: Bernie Sanders on Basic Income Medium
Europe?
Syraqistan
Mosul Dam collapse 'will be worse than a nuclear bomb'  Al Jazeera. That would be bad, although it's a duelling consultants story…
China?
'I don't know why we have to be bound by a one-China policy': Trump questions decades-long stance South China Morning Post

The Tsai-Trump Call: The Dynamics in Taiwan The Diplomat

China Warns Trump Against Using Taiwan for Leverage on Trade Bloomberg
Health Care
New push to replace Obamacare reignites old GOP tensions WaPo

What's The Story With Obamacare? Health Affairs Blog
Our Famously Free Press
Five Things You Notice When You Quit the News Raptitude

A big change to U.S. broadcasting is coming — and it's one Putin might admire Editorial Board, WaPo. "The Obama administration — perhaps anticipating a Hillary Clinton presidency — supported these changes." Life's little ironies….

Google Helps Spread Fake News [Fake News & Ad Revenue – Testing] Another Word for It
2016 Post Mortem
The ObamaCare Not Comey Effect emptywheel. With a handy chart. Although who knows what the last pebble was, in the avalanche of #FAIL.

The Blame Game Eschaton
Trump Transition
Top Tech Leaders to Meet With Trump WSJ. I'd love to hear Trump ask Tim Cook why the new MacBook Pro sucks. Because it's the sort of thing he'd say. "The Mac used to be so great! What happened, Tim? And I ordered a couple gross of AirPods as a stocking stuffer for Barron. Where are they?"

Why Scientists Are Scared of Trump: A Pocket Guide New Yorker

Donald Trump And Exxon: CEO Who Could Be Secretary Of State Runs Company That Often Lobbied The State Department David Sirota, Business Insider

Forget populism — Trump's picking orthodox Republicans Los Angeles. Should be re-assuring, given that orthodox Republicans are the same people Clinton appealed to. Right?

* * *

C.I.A. Judgment on Russia Built on Swell of Evidence NYT. This:

It is unclear why the C.I.A. did not produce this formal assessment before the election, although several officials said that parts of it had been made available to President Obama in the presidential daily briefing in the weeks before the vote.

Making Obama a Russian stooge too, eh? Obama never wants to be made to look bad, so he's not gonna like this at all. And which "officials"? Which "parts of it"? What was the formal process? Was it a finding? Were there footnote?

CIA concludes Russia interfered to help Trump win election, say reports Guardian. But read below the headline for an alternative narrative. Not a hack, a leak?

Craig Murray, the former UK ambassador to Uzbekistan, who is a close associate of Assange, called the CIA claims "bullshit", adding: "They are absolutely making it up."

"I know who leaked them," Murray said. "I've met the person who leaked them, and they are certainly not Russian and it's an insider. It's a leak, not a hack; the two are different things.

"If what the CIA are saying is true, and the CIA's statement refers to people who are known to be linked to the Russian state, they would have arrested someone if it was someone inside the United States.

"America has not been shy about arresting whistleblowers and it's not been shy about extraditing hackers. They plainly have no knowledge whatsoever."

The CIA's Absence of Conviction Craig Murry (GU). Must-read account of Guardian story above.

Are CIA statements on Russia proof? Believable at all? MishTalk (Furzy Mouse).

Russia's Hand in America's Election Editorial Board, NYT

Reince Priebus: 'RNC Was Not Hacked' ABC. Responding to a NYT story: "based on unnamed sources."

Trump vs. Congress on Russian hacking Politico. Trump vs. establishment members from both parties (McCain and Schumer, the "alt-center"); the headline conceals elite factionalism.

The Not-Majority Leader Promises Bipartisan Investigations in Russian Cyberhackery emptywheel. Where's Mitch McConnell?

* * *

How to Expose Trump's Dastardly Bait-and-Switch Robert Borosage, The Nation. You can't beat something with nothing. Democrats won't win by showing how awful Trump is. They can only win — IMNSHO — with a simple platform that offers concrete material benefits to all working people, regardless of identity. Borosage doesn't even begin to provide such a platform. Start with single payer and a post office bank. For example. And get the cops to stop whacking black people with impunity.

Trump faces an early test with Republicans over Russia McClatchy. Thing is, Trump already went through the same establishment guys like a hot knife through butter. So…
Modeling Vladimir Putin Marginal Revoluton (from 2014).
Class Warfare
Bill Gates Among Rich Individuals Backing $1 Billion Energy Fund Bloomberg
The Fifth Side of the Triangle The Archdruid Report
The Color of Consciousness NYRB
Antidote du jour (via):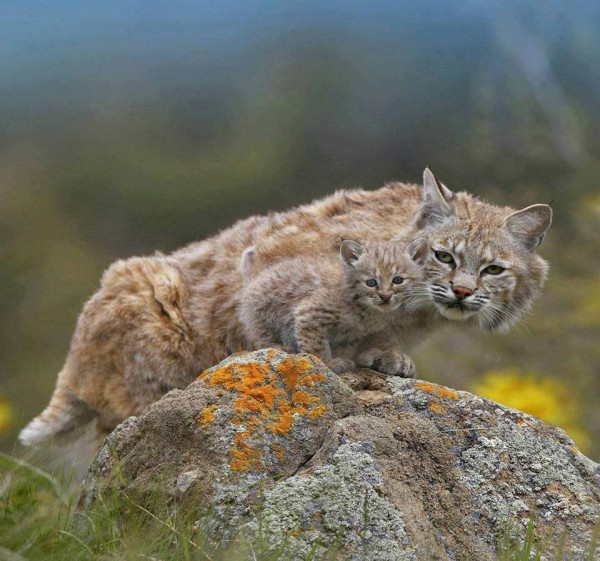 See yesterday's Links and Antidote du Jour here.