Arctic blasts' icy fingers grasp northeastern United States Reuters (EM). FWIW, not that bad in NYC. Just not what we are used to.
Prenda Law "copyright trolls" Steele and Hansmeier arrested ars technica (Chuck L)
Many GMO studies have financial conflicts of interest PhysOrg (Chuck L)
Interactive Map: The Flow of International Trade Visual Capitalist (Micael)
China?
China's Navy seizes American underwater drone in South China Sea Reuters (furzy). Uh oh. Looks to be a response to Trump challenging the "One China" policy.

US protests to Beijing after submarine drone seized Financial Times
How Brazil Got the Worst Austerity Program in the World Benjamin Studebaker (UserFriendly)
Ukraine/Russia
Obama Says U.S. Cautious in Handling Russian Election Hacks Bloomberg

Obama says he told Putin to 'cut it out' on Russia hacking Politico (resilc)
Big Brother is Watching You Watch
U.S. to disclose estimate of number of Americans under surveillance Reuters (Paul R). Huh? We're all under surveillance, save for those who live in the woods and use the Internet only at a public library. So what they presumably mean is the number of people who are Persons of Interest, as opposed to have their info stored in a data farm somewhere.
Imperial Collapse Watch
Making COIN Baffler (Wat)
Trump Transition
Obama turns down temperature on Trump fight The Hill

Is the Deep State at War–With Itself? Charles Hugh Smith (Judy B)

Potential Secretary of State Nominee Rex Tillerson Has an SEC Problem Nation. While true, 1. All oil companies lie about their reserves; 2. For some reason, the folks at the SEC having figured out this is an issue with Big Oil oddly doesn't pursue this issue in other industries. I'm way more bothered by Mnuchin's ownership of predatory servicer One West (considerably worse than the low industry norm) or (less so than Mnuchin's chicanery) in SEC violation land, Wilbur Ross getting dinged for cheating his private equity investors.

G.O.P. Scrubs Trump Nominee's Work History to Omit His Biggest Scandal | Vanity Fair (resilc). Speaking of Mnuchin…

Trump is going to be mad when he hears what his appointees think about the TPP Vox (Dan K). IMHO, he won't be upset if they express their views. He will be upset if he overrules them and they then try to sabotage him.

How the Trump Administration Could Change the American Landscape, Literally Nation (furzy)

Trump isn't going to like what one bank has to say about China's currency Business Insider. Huh? This is exactly the sort of backup he needs. A lot of economists think the renminbi isn't overvalued any more, or if it is, not by much. He wanted to brand China a currency manipulator soon after he took office and this says that's not an ideological or populist call.

Trump Promises To Repeal Obamacare, Meets With Architect Of The Law NRP (Kevin C)

Trump's Coming Confrontation with Yellen and the Federal Reserve Ian Welsh. I had been thinking about this and wish I had written this post, although I'm not as sure that Trump will take on the Fed. I agree that this makes complete sense for him strategically and he ought to recognize that the Fed can fire-bomb the economy. The Fed has had a strong anti-wage growth, which means anti-worker ,policy starting with Volcker. If he can make that clear, he'll have a lot of public support (and there actually has been a lot of leftie support for the idea of more democratically accountable central bank policy but you can expect them to be missing in action if this conflict heats up). But which fights is Trump going to pick to fight? If he is going to engage this one, he needs to move on it pronto. Of course, if the Democrats aren't strategic about trying to nix Cabinet picks (as in going hard after the worst 40% and stopping a high proportion of those, as opposed to half-assed posturing over every one), Trump will have more latitude to go on the offensive.
The Democrats Do Their Job, Again Counterpunch (EM)
U.S. endorses plan to expand, fix northeast rail corridor Reuters. EM: "Sounds just about shovel ready!"
The Bakke Plot To "Infiltrate" Secular Institutions – Talk2Action (Chuck L)
No DAPL
Lawyers for Standing Rock protesters are pleading for more help Think Progress (martha r)
Police State Watch
The Government Finally Has A Realistic Estimate Of Killings By Police (Wat) FiveThirtyEight (Wat). 1900 deaths, 1200 homicides. Do the math.
New McCartyism
The Lies At The Heart Of Our Dying Order Ian Welsh (Chuck L)

Will Facebook's Fake News Warning Become a Badge of Honor? Atlantic (resilc). It may also lead people to abandon Facebook and other walled gardens.

The Cold War, Continued: Post-Election Russophobia Counterpunch

Russia threat to Britain The Times. But May is pursuing Brexit far more aggressively than she had to. Does that make her a Putin stooge?

The Russians Are Coming Unz Review (margarita)

Intelligence experts accuse Cambridge forum of Kremlin links Financial Times. "The Financial Times has been unable to independently substantiate their claims — and no concrete evidence has been provided to back them."

In a world of fake news, real journalism must be paid for Guardian. Clive: "Main article had a couple of valid points but was mainly a load of old self-serving rubbish. The comments are much more interesting."
American charged in bank hacking turned down Russian asylum: lawyer | Reuters. EM: "Lots of odd things about the timing and claims in this piece. Not clear to me what motive Russia would have to offer asylum to a mere IT-style bank fraudster.". John Helmer: "It sounds like Aaron figured out he was to be held on the Russian side and then traded for someone Russian caught up in a US indictment for hacking and taken to the US; e.g., https://www.theguardian.com/world/2016/oct/19/russian-alleged-hacker-us-cyber-attacks-arrested-prague or http://www.nytimes.com/2016/12/15/us/politics/russian-hackers-election.html. Aaron's lawyer would have told him he would do less prison time in the US if he came over voluntarily than if he remained in Russia; enjoyed the Russian quality of life; and was then arrested one evening and put on plane back to the US."
Wells Fargo account openings fall for third month Financial Times
Mylan launches EpiPen generic at $300 per two-pack Reuters. EM: "'A huge 50% discount over our regular 20,000% markup!'"
Class Warfare
Antidote du jour (Lawrence R). From this story: World's oldest wild breeding bird is expecting her 41st chick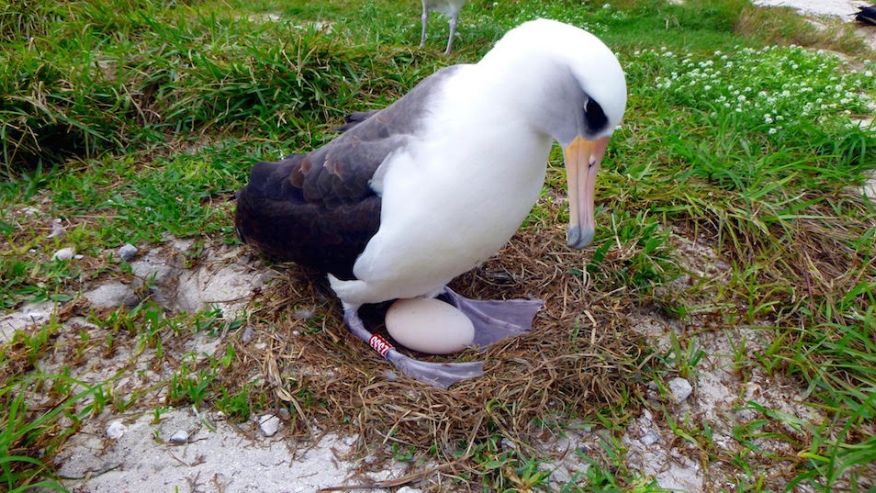 See yesterday's Links and Antidote du Jour here.