Solar System's biggest asteroid is an ancient ocean world Nature
Most of Greenland Melted In the Recent Past, Study Finds Gizmodo
Paradise lost: the crisis on the Great Barrier Reef FT
World Energy Hits a Turning Point: Solar That's Cheaper Than Wind Bloomberg
The Inside Story of Apple's $14 Billion Tax Bill Bloomberg
Deutsche Bank to Pay $37 Million to End 'Dark Pool' Investigations WSJ
Google's Self-Driving Car Company Is Finally Here Wired. It's called "WayMo." Help me.
This is the tangled future of tech and transportation Business Insider. Handy chart.
Pharma Execs Arrested in Shockingly Organized Scheme to Overprescribe Notorious Opioid Slate. Credentalism and corruption….
The big events that shook financial markets in 2016 FT
Syraqistan
Hard Truth: Aleppo Rebels weren't defeated by Main Force but b/c they alienated Syrians Juan Cole

The Lessons of Aleppo Patrick Buchanan, The American Conservative
Tsipras's spending spree may be relief to Greeks but it won't end crisis Guardian
China?
Pentagon Says China to Return Drone; Trump Says They Can Keep It Bloomberg

Heralding social, financial change, China aims blow at iron rice bowl Reuters
2016 Post Mortem
8 Therapists on Postelection Anxiety — Their Clients' and Their Own New York Magazine. One can only hope that therapy transforms liberals' "hysterical misery into common unhappiness."

Everything Cost Clinton the Election Ian Welsh

'It Was My Primal Scream' Politico

What Do Trump Voters Want? Paul Krugman, NYT. The headline is deceptive; Krugman has not reached the bargaining stage. Rather, he's deploying a Randroid "moocher" trope!

Daily Kos Founder Gleefully Celebrates Coal Miners Losing Health Insurance FAIR

Another Clinton-Trump divide? Low-carbon vs. high-carbon America Brookings

How Carbon Emissions Explain Trump's Win The Atlantic. The Brookings study above, in the vulgate.

ExxonMobil CEO Relieved It Finally Too Late To Do Anything About Climate Change The Onion (Li).

Who Exactly Is "The Resistance"? Medium

The Rise of the Alt-Center Slate. It's time for some game theory.

* * *

Just Before Obama Weighs in on the Russian Hack, John Brennan Tells Everyone What He Says Others Said emptywheel

How a Putin Fan Overseas Pushed Pro-Trump Propaganda to Americans NYT. The"postings were viewed and shared tens of thousands of times in the United States." Mercy! And the Times doesn't show any impact at all. The Times on propaganda — leaving aside the savage irony that Judy Miller's fake WMD stories, assiduously propagated by the Times, helped get us into the Iraq War — reminds me of the Macy Thanksgiving Day Parade: Giant inflated figures floating through the air, dragged along by nearly invisible strings. Ungrounded and gone in a day, as if they had never been.

Many Trump voters unruffled by reports of Russian hacking McClatchy

Hack Spat Could Spell Breakdown in White House-Trump Comity WSJ

A brief history of the times the US meddled in others' elections PRI

* * *

The Republican Sabotage of the Vote Recounts in Michigan and Wisconsin Greg Palast, Truth-Out

Keith Ellison says Florida Democratic Party candidate Stephen Bittel understands need for 'deep organizing to win' Miami Herald. Bittel is a wealthy donor. Our Revolution is backing Dwight Bullard, Bittel's opponent.

Findings by Florida Democrats Support Election of Millionaire Donor Bittel to Chair Progressive Army.

Warren and Booker polish their 2020 resumes Politico.

Power and Persuasion Jedediah Purdy, Jacobin. Sanders MSNBC Town Hall.
War Drums
Amid Finger Pointing at Russia, US Brings Tanks Back to Cold War Depot Common Dreams

World Order 2.0 Foreign Affairs

Donald Trump raises specter of treason Boston Globe and None Dare Call it Treason Bill Moyers. I'm so old I remember when not guaranteeing you'd accept the election results was the worst thing in the world. No, wait, it was veiled assassination threats that were the worst thing in the world. Sorry.
New McCarthyism
Who will check Facebook's 'fact checkers?' The Hill (Li).

Twitter blocks government 'spy centers' from accessing user data Guardian
Trump Transition
Trump's pick for budget director has urged big spending cuts AP

Business As Usual: Donald Trump and American Empire The Disorder of Things

Maine propane dealer to Trump voters: 'I will no longer be delivering your gas' Bangor Daily News

* * *

The last-ditch push for the Electoral College to stop Trump, explained Vox. Clinton needs to flip 37 Republican electors. I haven't seen anything like those numbers.

Here's What Happens If 'Faithless' Electors Try To Overturn Election Results LawNewz

In last-shot bid, thousands urge electoral college to block Trump at Monday vote WaPo

Court: Removing 'faithless' electors may be unconstitutional Politico

* * *

The Weimar Analogy Jacobin. "Comparing Trump's America to fascist Germany only fuels elites' antidemocratic fantasies."

Surge of more than 1,000 hate incidents since Trump's election may be slowing McClatchy
California Tells Trump It Will Launch Its Own Damn Satellite to Monitor Climate Change The Stranger
House GOP Quietly Closes Flint, Mich. Water Investigation ABC
Class Warfare
Why millions of Indian workers just staged one of the biggest labor strikes in history Los Angeles Times

The Labor Market Experience of Blacks and Whites Has Been Similar Since the Great Recession CEPR

Marijuana Industry a Homegrown Source of Job Growth Newsweek. It would be nice if we could free all the people we jailed in the war on drugs so they could take advantage of the market they created. But n-o-o-o-o!

Apple owes $2 million for not giving workers meal breaks CNN

Free Cash in Finland. Must Be Jobless. NYT. Anything but a jobs guarantee….

'It Makes You Human Again' Politico

A St. Louis Suburb Jailed Nearly 2,000 People for Not Paying Fines Mother Jones
Top 100 Economics Blogs And Websites For Economists Feedspot. NC is #20. Readers, we could put a "Top 100" badge in the sidebar (looks like a gold medal). Too cheesy, or a useful "fake news" prophylactic?
Antidote du jour (via):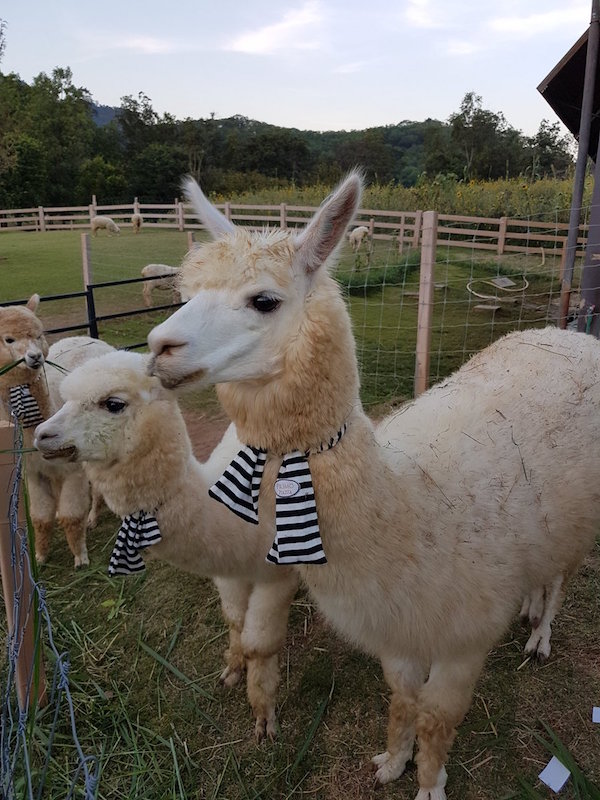 Dressy
See yesterday's Links and Antidote du Jour here.