Researchers "Translate" Bat Talk. Turns Out, They Argue—A Lot Smithsonian (original).
Giant cell blob can learn and teach, study shows Science Daily
How JPMorgan could not save Italy's problem bank Reuters
Restrictions on cash withdrawals may continue beyond Dec 30 Hindustan Times
£4m food crime unit set up over horse meat scandal has still not resulted in any prosecutions The Telegraph
Why the Computing Cloud Will Keep Growing and Growing NYT
Chat is the New Browser Medium. Talking his book, but it may be a good book to talk.
Syraqistan
China?
Beijing imposes anti-independence rules on Hong Kong deputies to China's top legislature South China Morning Post

Power surge: Chinese electric car battery maker charges for global market Reuters

China's giant cow farms polluting the environment with manure and waste Straits Times
Our Famously Free Press
Stunned By Trump, The New York Times Finds Time For Some Soul-Searching Deadline Hollywood (MF). The headline is deceptive. Here are the key paragraphs:

For starters, it's important to accept that the New York Times has always — or at least for many decades — been a far more editor-driven, and self-conscious, publication than many of those with which it competes. Historically, the Los Angeles Times, where I worked twice, for instance, was a reporter-driven, bottom-up newspaper. Most editors wanted to know, every day, before the first morning meeting: "What are you hearing? What have you got?"

It was a shock on arriving at the New York Times in 2004, as the paper's movie editor, to realize that its editorial dynamic was essentially the reverse. By and large, talented reporters scrambled to match stories with what internally was often called We were occasionally asked to map a narrative for our various beats a year in advance, square the plan with editors, then generate stories that fit the pre-designated line.

Reality usually had a way of intervening. But I knew one senior reporter who would play solitaire on his computer in the mornings, waiting for his editors to come through with marching orders. Once, in the Los Angeles bureau, I listened to a visiting National staff reporter tell a contact, more or less: "My editor needs someone to say such-and-such, could you say that?"

The bigger shock came on being told, at least twice, by Times editors who were describing the paper's daily Page One meeting: "We set the agenda for the country in that room."

We hear about "the narrative" constantly. I had no idea "the narrative" was also internal jargon at The Times [sound of puzzle pieces clicking into place].
War Drums
Germany: A nation 'looks over its shoulder' FT
Why I Can Feel No Fear Der Spiegel
Trump Transition
Against the Politics of Fear Corey Robin

Poll Finds More Americans Now View Donald Trump Positively WSJ

Trump's unpopularity threatens to hobble his presidency Politico. Of course, the only candidate whose favorables aren't underwater is Sanders.

Goldman Sachs, big donors, family ties: Trump sounds a lot like Clinton these days McClatchy

Inside the Trump Organization, the Company That Has Run Trump's Big World NYT

Inside Trump's dalliance with Democrats Politico

The Stolen Supreme Court Seat Editorial Board, NYT. Politics ain't beanbag. Why, one might almost think that the only people Establishment Democrats play hardball with are Democrats are who are not Establishment…

Trump to inherit more than 100 court vacancies, plans to reshape judiciary WaPo

Reform Bill Would Drastically Alter Social Security Benefits Newsweek. Plenty of badness, including means-testing and Chained CPI. Janet Yellen and Barack Obama have supported Chained CPI. Clinton wants means-testing.

When Public Goes Private, as Trump Wants: What Happens? NYRB

Cyber security takes on new urgency for groups targeted by Trump Waging Nonviolence. "We can't trust Trump with the NSA."

RNC's 'new king' Christmas message ignites furor over whether it compared Trump to Jesus CNBC. The headline is affirmatively deceptive, in that the RNC message capitalizes the "K" in "King." See "king," sense 2, "(initial capital letter) God or Christ." For pity's sake.
Jeremy Corbyn: The last comrade The New Statesman
Health Care
Cornerstone: The Rise and Fall of a Health Care Experiment NYT. "Accountable Care Organizations," which work by capitation, making them rebranded HMOs.

The Quiet War on Medicaid Gene Sperling, NYT

Record level of cancelled urgent operations for NHS England The Telegraph
Unprecedented and Unprincipled Adversary Inside Higher Ed. "PR dressed up as science."
Class Warfare
The Logical Space of Algocracy (Redux) Institute for Ethics and Emerging Technologies

Charles Dickens on Seeing the Poor Conversable Economist

Missing Credentials Overcoming Bias

Facing layoff at Carnival, IT employee makes bold counteroffer ComputerWorld (PT).

Tweetstorm from the heartland:

1. Some people I met in 2016

I drove 57,821 miles, visiting towns & talking to folks. Here are few of them I can't forget (ordered by date) pic.twitter.com/OQZ0Ksnm3d

— Chris Arnade (@Chris_arnade) December 22, 2016
The Attention Merchants by Tim Wu — how advertising triumphed FT
Here's to the lost art of lying down Aeon. Literally.
A Season of Consequences The Archdruid Report
Antidote du jour (via):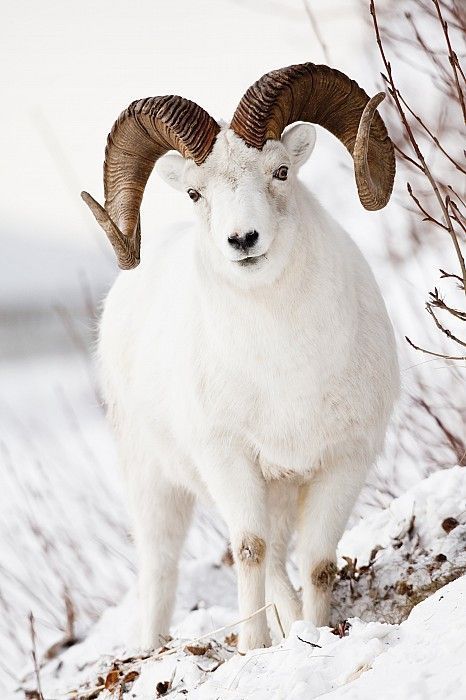 Bonus antidote:
A large seal is on the loose in a neighborhood on the Australian island of Tasmania pic.twitter.com/JkF8A4Yyc3

— Michael van Poppel (@mpoppel) December 25, 2016
See yesterday's Links and Antidote du Jour here.