Italy Eyes Exemption to Spare Monte Paschi Bond Holders WSJ
Deutsche Bank and Credit Suisse settlement calms investors FT
New York Rewriting Cybersecurity Rules After Banker Pushback American Banker
China's Dodgy Data: A Rational Response to a Skewed System, Report Says WSJ
In American Towns, Private Profits From Public Works NYT
I was behind the wheel when a self-driving Uber failed — here's what happens Business Insider (DL). "When the car goes back into manual mode, it doesn't automatically stall but begins to slow down. That means you have to be aware the entire time you're behind the wheel in case you're sharing the road with other vehicles." So what's the point?
Uber's robot cars move in, and the homeless must move along CNet. I'm noticing that "robot cars" is become in term of choice, as opposed to "self-driving cars" or "autonomous vehicles." From a public relations standpoint, not full of win.
Syraqistan
Our Famously Free Press
What to do when the 'truth' is found to be lies FT. "The algorithm of Facebook's news feed determines the selection of news viewed by hundreds of millions of people every day." So, the problem isn't "fake news" at all. It's Facebook's algorithm. Why not, as Atrios suggests, get rid of it?

False News By Omission Misinforms – Pointing Such Out May Soon Be Censored Moon of Alabama

This Is What Happens When Millions Of People Suddenly Get The Internet Buzzfeed
Big Brother Is Watching You Watch
JOHN BRENNAN, DOING THE HOLIDAY FRIDAY NEWS DUMP WRONG Emptywheel. Read all the way to the end!

How I Came to Understand the CIA Counterpunch

Police's secret cellphone-surveillance tool can also block calls by the innocent McClatchy
Trump Transition
How to Make California Great: Secede, With a Little Help From Putin Bloomberg. I believe this would be called "sharpening the contradictions." Much more interesting than the kneejerk headline.
Mayor Bragged About Eliminating Health Care, Plus More #RahmDump Revelations Chicagoist. #RahmDump is ugly as it sounds. If you're looking for one more reason why the Democrat FailBoat sailed…
2016 Post Mortem
Consider The Elector: Moral Courage In Maine Michael Tracy, Medium. "It's hilarious to me that Bright might not have taken his stand but for the concerted effort by Lessig and others to convince Electors to 'vote their conscience.' These people's aim was to get Electors to abandon Trump, but what they ended up doing was convince a bunch of Democratic electors to abandon Hillary." And "these people" are the brainiacs who want to lead the "Resistance," after lighthing a billion dollars on fire and throwing it into the air losing to Trump.

The Lists Told Us Otherwise n+1. So Putin forced Clinton to deploy a horrid ground game? One more for an already large pile of anecdotes:

"We hit the same voters in the same houses time and again, whether they were the right houses or not. "How come," a voter, late-twenties guy in a wool Celtics hat, middle-class neighborhood, asked me, "you always come for her"—was "her" a sister, maybe?—"and never for me?" They voted, he said, about equally often, and always for Democrats. I smiled and said that I was coming for him, but had no good answer. How badly, as I made my way through the smattering of addresses in public housing in my packet, I wanted to do a blind pull and knock every door in the Whittier Park Homes, and then on Election Day, assemble a big team for knock-and-drag, and walk voters directly to the polls. But the lists told us otherwise. "How did your packet go?" the staff at the return table asked—only to then ignore our answers. Those answers collectively contain the answers to what works on the doors, but nothing happened to them; we were, bizarrely, warned not to write notes on the packets. (A friend who came up for the day violated the rule to warn future canvassers off the voter who tried to run her car off the road.)

How the Obama Coalition Crumbled, Leaving an Opening for Trump Nate Cohn, NYT. Interesting, but try reading it without taking Cohn's categories at face value.

Hillary Clinton Really Shouldn't Have Told Voters That Trump Wasn't a Normal Republican New York Magazine
Democracy Is Dying as Technocrats Watch Foreign Policy
A Quarter of Florida's Black Citizens Can't Vote. A New Referendum Could Change That. The Intercept
Class Warfare
Almost all the US jobs created since 2005 are temporary Quartz. Crapification, as the NC commentariat has consistently said. Summary of this study from earlier in the year.

These hotel workers just took on Trump — and won WaPo. Thanks to the unrelenting focus the Clinton campaign placed on their struggle. Oh, wait…

From the WWE to the White House: The Anti-Worker History of Trump's SBA Pick In These Times

Pensioners to be charged £26 'falling fee' to be helped back to their feet by local council Mirror

The Scandal of Vast Inequality in Retirement Pay Portside

Nobel economist Angus Deaton on a year of political earthquakes FT. Asking whether inequality is bad for economic growth is, Deaton says, a "simple-minded question". Yet inequality manifested in wealthy people or corporations buying control of government is a different matter. "That surely is a catastrophe. So I have come to think that it's the inequality that comes through rent-seeking [the use of wealth to influence politics for selfish gain] that is the crux of the matter."
Some States Create Lots of Jobs But Lose People Bloomberg
Xmas
Why just four seasons? Ancient Japan had 72 microseasons Boing Boing. In Maine we have mud season. It only lasts six weeks or so, but it feels like six months….
Antidote du jour (via):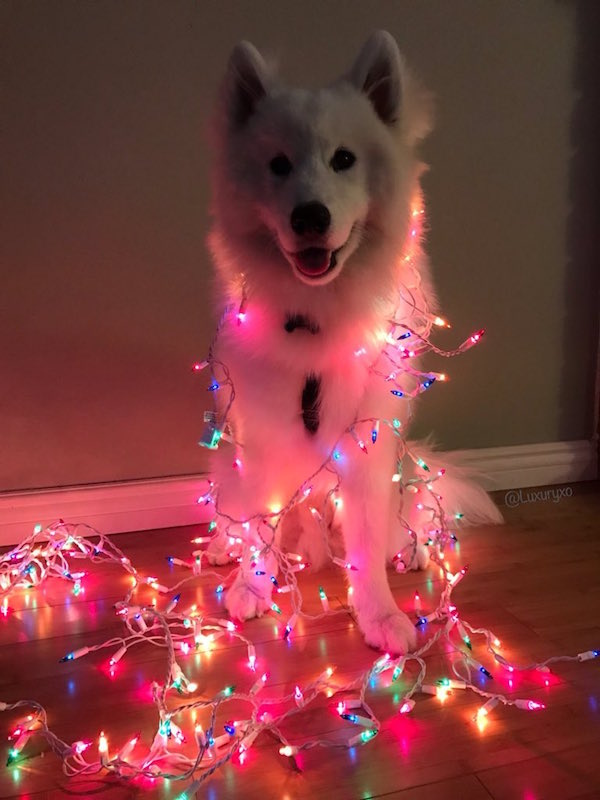 See yesterday's Links and Antidote du Jour here.