85-Year-Old Marathoner Is So Fast That Even Scientists Marvel NYT (David L)
Italy criticises ECB over Monte Paschi capital decision Reuters
RBI Warns of Stress as Indian Banks' Bad Loans Hit 14-Year High Bloomberg
Why is there now a 4-year jail term for keeping demonetised notes (that are worthless anyway)? Scroll
Cash is medieval, cards break vicious economic cycles Indian Express
China Retools in Push to Stabilize Yuan WSJ
Uber asked a lot of Pittsburgh for its self-driving cars, and offered back very little Quartz and How Pittsburgh became Uber's Kitty Hawk: Gov't emails reveal the promise, pitfalls of alliance Penn Live
Uber Slayer: How China's Didi Beat the Ride-Hailing Superpower Bloomberg. Business romance.
Self-driving cars are already deciding who to kill Business Insider (David L). But will the dogs eat that dog food?
Uber driver saves 16-year-old sex-trafficking victim after overhearing conversation Daily Mail. Chuck L: "For once a good story about an Uber driver."
Book Review of "Dark Age Ahead" by Jane Jacobs Ian Welsh (furzy)
History department changes major requirements to draw in students GW Hatchet. Dr. Kevin: "History majors no longer have to take foreign language classes or classes on European, North American and U.S. history." From The Department of Those Who Are Condemned To Repeat It…
New Cold War
GRIZZLY STEPPE – Russian Malicious Cyber Activity (PDF) DHS, NCCIC, FBI. Kudos for the virulently viral ALL CAPS code name. Here's a confidence builder. Boilerplate, no doubt, but:

Wat: "RT, Bloomberg and NY Mag all have stories on this. Bloomberg and NYM anatomize the 'Russian hacks' as if Craig Murray had never been born. RT debunks the forensics of attribution, but still doesn't mention Murray. Bloomberg's supine attitude incontrovertibly indicated by 'intelligence agencies had high confidence that the Russian government was behind the hacking' language in last graph. (See Russia's 'Grizzly Steppe' Cyberattacks Started Simply, U.S. Says Bloomberg v. Report on 'Russian hacking' offers disclaimers, barely mentions Russia RT.)

What The Russian Hacking Report DOESN'T Say Washington's Blog

Statement by the President on Actions in Response to Russian Malicious Cyber Activity and Harassment whitehouse.gov. "[A]ggressive harassment of U.S. officials and cyber operations aimed at the U.S. election" via "data theft and disclosure activities." It's not clear to me why the DNC would come under the heading of "U.S. officials and cyber operations," given that the Democrat Party is a private organization (as we were repeatedly informed by Clinton operatives in their defense of closed primaries).

U.S. Sanctions Russia Over Election Hacking; Russia Threatens to Retaliate WSJ

WORLD WAR THREE, BY MISTAKE New Yorker (guurst). Important.

Obama administration shutters Russian retreat on Eastern Shore in Maryland Baltimore Sun

This Is What It Was Like At Two Russian Sites The US Wants Closed Buzzfeed

Obama hits back for Russia hack, but leaves top spy off the hook Michael Isikoff, Yahoo News

Interim DNC chair: Obama admin's response to Russia 'insufficient' The Hill
Syraqistan
Federal judge preserves CIA 'Torture Report' after Guantánamo war court wouldn't do it McClatchy
Trump Transition
New McCarthyism
A Call For The Economic Boycott Of North Carolina Huffington Post (TF)
Guillotine Watch
Six Special-Edition Spirits for the Serious Collector, Priced $23,000 and Up Bloomberg (Steve C)
Class Warfare
The Devastating Transformation Of Work In The US Economic Front (Sid S)
This New Neighborhood Will Grow Its Own Food, Power Itself, And Handle Its Own Waste Fast CoExist. "The Tesla of eco-villages." Hmm.
Roses are red; violets are — red? How color terms arise Boston Globe
Antidote du jour (via):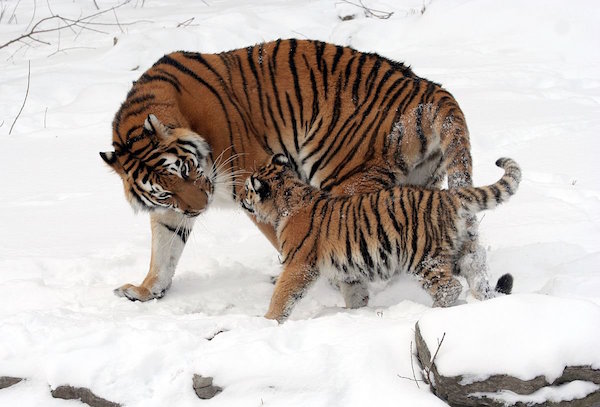 Bonus antidote:
人の手で育てられたフクロウの末路 pic.twitter.com/nxbopFs0xZ

— げんさんの休日 (@Gen3Act03) December 20, 2016
See yesterday's Links and Antidote du Jour here.