Masturbating at work is a doctor-approved stress reliever | New York Post (UserFriendly)
The fake news that sealed the fate of Antony and Cleopatra The Conversation
"OK Facebook"—Why stop at assistants? Facebook has grander ambitions for modern AI Ars Technica
Nearly 70,000 birds killed in New York in attempt to clear safer path for planes Guardian
Brexit
Theresa May to side with Eurosceptics in major Brexit speech revealing what she wants from negotiations Telegraph

The Brexit Select Committee flexes its muscles for the first time Brexit Central

A C Grayling calls for general strike against Brexit and says bypassing Parliament vote is a 'kind of coup' Independent
Is Europe Disintegrating? NYRB
Police State Watch
That Time I Turned a Routine Traffic Ticket into the Constitutional Trial of the Century Public Discourse. Will Franz Kafka please pick up the white courtesy 'phone.
Driverless Shuttles Hit Las Vegas: No Steering Wheels, No Brake Pedals Michael Shedlock
Is Fiat heading for an emissions scandal of VW's magnitude? FT
Cory Booker's Conscience Jacobin
If economists want to be trusted again, they should learn to tell jokes Spectator
Why open offices are bad for us BBC
From drought to deluge: How one California river tells the story of a waning drought LA Times
Black Lives Matter
Landmark investigation says Chicago police conduct harms residents, endangers officers Chicago Tribune
Innocent Rape Victim Thrown in Jail for a Month to Make Sure She'd Testify Against Attacker Free Thought Project
Health Care
Drugmakers alarmed by Trump pricing threat FT

Noam Chomsky: The US Health System Is an "International Scandal" — and ACA Repeal Will Make It Worse
A Woman in Nevada Died from an Unstoppable Superbug MIT Technology Review
S.E.C. Inertia on Paybacks Adds to Investor Harm NYT Gretchen Morgenson's latest.
Aid in reverse: how poor countries develop rich countries Guardian. Don't miss this.
China?
White Paper on Asia-Pacific Security Reveals China's Regional Ambitions The Wire

At Davos; China Seeks The Limelight As Trump Takes Charge Forbes
Trump Transition
The New Cold War
Indian Currency Train Wreck
If I Were at RBI, I'd Have Withdrawn From Demonetisation Implementation: Y.V. Reddy The Wire. More indirect support for the hypothesis that India might have been spared the demonetization debacle if Raghuram Rajan had continued as governor of the RBI. .

Demonetisation: Centre says it respects RBI's autonomy as staff alleges 'unwarranted interference' Scroll.in
Syraqistan
Disunity and Impotence at the United Nations Der Spiegel

Syria II: Feel Harder Fredrik deBoer (UserFriendly)
Antidote du jour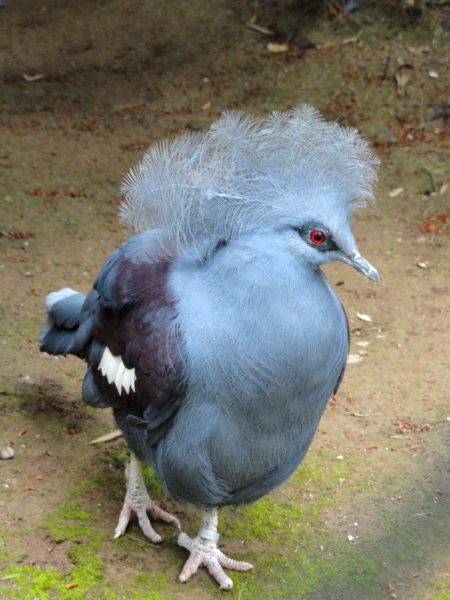 See yesterday's Links and Antidote du Jour here.