Query for Readers
An expert (meaning Has Credentials) and guest blogger at Naked Capitalism would like to get an introduction to one of the Op-Ed editors at the Los Angeles Times (he once had senior contacts there but they've all moved on).

If you know someone in the Op-Ed section and can make a referral, please e-mail Yves at yves_at_nakedcapitalism.com and put "Los Angeles Times" in the subject line. Yves can provide more information.
* * *
Human forebear a bag-like beast with no anus: study France24. 2017 is already great.
3 More Scandals That Will Have You Saying, 'WTF Wells Fargo' Fortune. Nice to see it's business as usual outside the hysteria in the Beltway.
Deutsche Bank Fined $204 Million by U.K. FCA Over Russian Trades Bloomberg. Ditto.
Former HBOS manager found guilty of corruption and fraud BBC. Ditto. "Sources close to the investigation say the total value of the fraud may be closer to £1bn." That's real money! Richard Smith comments:
Look how long it took from initial press reports by Ian Fraser, 2008, well enough documented to stand up to Scottish libel law (just about) to get to charges in Jan 2013, and then from charges to convictions in Jan 2017.
Yes, the problem most crooks have is that they just don't steal enough.
Rapid Money Supply Growth Does Not Cause Inflation Evonomics
Lukoil Eyes Start Of Oilfield Development In Iran This Year Oilprice.com (Re Silc).
How Russia sold its oil jewel: without saying who bought it Reuters (Furzy Mouse). Any actual evidence of who the buyer is, beyond speculation?
Hollywood as We Know It Is Already Over Vanity Fair
Nafta: First shots in a trade war FT
Syraqistan
Al-Qaeda's Nusra Front Announces New Alliance Antiwar.com (Re Silc).

Obama Killed a 16-Year-Old American in Yemen. Trump Just Killed His 8-Year-Old Sister. The Intercept
Greece has three weeks to deal with 'potentially disastrous' debt Guardian
This Is How You Should Read French Election Polls Bloomberg
Brexit: MPs to begin formal process with two-day debate BBC
2016 Post Mortem
Lessons for "The Resistance" from the Bush Resistance Ian Welsh. Today's must read.

Is liberalism to blame? Global Inequality. Throwing a flag on the Betteridge's Law violation, but a fine bill of particulars. Cue the zither music.

Outrage About Trump Exposes "Librul" Hypocrisy Moon of Alabama. "Wherever you look, those Trump policies are building directly on, or simply repeat Obama policies. The now theatrically outraged people swallowed those without a word of protest." Exactly. Out-of-power liberals want power back. It really is that simple.

Koch network could serve as potent resistance in Trump era WaPo (KF). Help me.

Trumpism Understanding Society
Man who fueled Trump's voter fraud conspiracy is registered in 3 states AP. Now to find his body doubles, the ones that used each of his registrations….
Trump Transition
Lambert here: The contrast between Trump's first week and Obama's 100 days is stark. Whatever you may think of Trump's policies, he is moving rapidly and forcefully to fulfill promises he made in the campaign. Exactly what Obama did not do. Remember all the Obot talking points? Like "He's only been President ____ [days|weeks|months]"? Trump's voters aren't going to say that about him! Or "The President is not a dictator?" An Executive Order is not a state of exception, and (say) passing Medicare for All with reconciliation (or abolishing the filibuster) would not have been the act of a dictator. And yet liberals are still making excuses for their guy!

Weak and Incompetent Leaders act like Strong Leaders Tom Pepinsky. A useful read.

* * *

It Took Donald Trump 8 Days To Bring The U.S. To The Brink Of A Constitutional Crisis HuffPo. On the Trump's Executive Order and the court orders: This is sloppy and tendentious. Look at the sourcing; the first is Cory Booker already running hard for 2020, then a bunch of Democrats, so the Mandy Rice-Davies rule applies. Of the two law professors quoted, neither describes the basis of the crisis, and one qualifies his statement with "assuming the report is accurate." The writer is HuffPo's Business Editor; it's worth noting that WaPo's sloppy and tendentious (and defamatory) PropOrNot story also came from the business side of the house; Craig Timberg is a technology reporter. The only care taken with this article was getting the talking point in the headline.

Trump Is Violating the Constitution David Cole, NYRB. Another constitutional crisis: The emoluments clause. See NC here and here.

The Inevitability Of Impeachment Robert Kuttner, HuffPo. The key? Moderate Republicans. Let me know how that works out.

How to Build an Autocracy David Frum, The Atlantic. "People crack jokes about Trump's National Security Agency listening in on them. They cannot deeply mean it; after all, there's no less sexting in America today than four years ago. Still, with all the hacks and leaks happening these days—particularly to the politically outspoken—it's just common sense to be careful what you say in an email or on the phone." Frum was a speechwriter for George W. Bush, who initiated a program of mass, domestic, warrantless surveillance that Obama voted to retroactively legalize (July 2008) after promising to filibuster it. I love it when architects are all "Who would want to live here?" when they're talking about a house they designed and built.

Questions Abound in Wake of Trump Firing Acting AG Roll Call. A good round-up. If a Justice Department official doesn't believe in an Executive Order, then they should resign, which is what Yates, [adding] in effect, did. The President isn't in any way obligated to retain a holdover political appointee. So this is not ZOMG!!!! Constitutional Crisis!!!! material; the Democrats have the talking point, but not the analytical backup. And where was the hysteria when Obama decided he could whack US citizens on his "disposition matrix" without judicial review? And did so? Sure hope Trump doesn't start using that precedent!

The President's Generals Harvard Political Review. Interesting take.

* * *

Trump's Refugee Ban and the Legal Landscape Ahead: QuickTake Q&A Bloomberg

Donald Trump backs down on green card immigrants FT

Who Is Thomas Homan? Donald Trump Chose A New Immigration & Customs Enforcement Director Bustle. Given the Presidential Rank Award by Obama in 2015.

Donald Trump immigration ban: Barack Obama hits out, warning 'American values' are at stake The Independent. Obama: "Citizens exercising their Constitutional rights to assemble, organise and have their voices heard by their elected officials is exactly what we expect to see when American values are at stake." Fine words butter no parsnips….

* * *

What Happens If Net Neutrality Goes Away? MIT Technology Review. Our elites are so stupid and venal they're trying to turn the Internet into TV. See many small companies in broadcast TV?

Donald Trump Teases His Supreme Court Nominee Announcement on Twitter ABC. Tonight! During prime time! I'm guessing Larry Tribe. Kidding!

Trump Pledges 'Big Number' on Dodd-Frank in Anti-Rule Push The Hill. When Democrats play small ball, it's easy for Republicans to do a big number on them. All baked in, in 2009.

Trump's Bid to Slash Regulations Faces Bureaucratic Roadblocks Bloomberg

Trump's draft cybersecurity policy has no role for FBI McClatchy

President Donald Trump to Add CIA Director to National Security Council WSJ. So now we're all friends.

One big reason Netflix isn't scared of President Trump Business Insider
Democrats' Secret Weapon: Republicans Own Everything Now New York Magazine
Big Brother Is Watching You Watch
Trump's Flack Says She Doesn't "Resemble" Terrorists: Except this One New Economic Perspectives

FBI Forced Twitter To Share User Data Without Legal Warrant, Company Reveals As Gag Orders Lifted International Business Times
Health Care
Repealing The ACA Could Worsen The Opioid Epidemic Health Affairs

For Some, the Affordable Care Act Is a Lifesaver. For Others, a Burden. NYT. ObamaCare is not a universal benefit. Some go to HappyVille, some go to Pain City….
Class Warfare
Labor Unions Appear Set For More State-Level Defeats In 2017 NPR. Too bad Obama never delivered on card check….

Department of Labor Finds Senator Brent Jackson's Farm Broke Minimum Wage, Disclosure, Recordkeeping Regulations IndyWeek
Will Integrating Women into Armed Groups Prevent Rape? Political Violence at a Glance
Apocalypse then: America's secret war in Laos FT. Where today's CIA got its start.
Antidote du jour: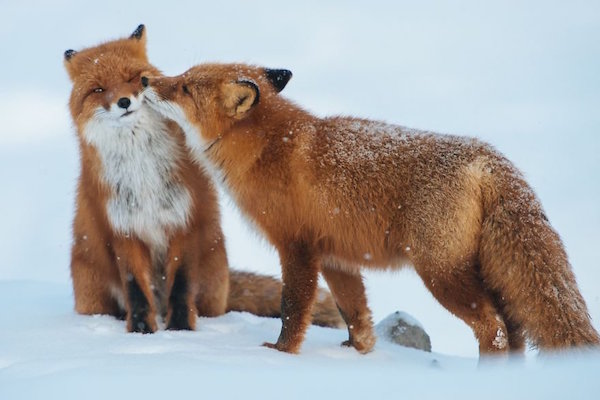 See yesterday's Links and Antidote du Jour here.