Woman Adopts A Pitbull, And The Dog Can't Stop Hugging Her Bored Panda
First Gene Drive in Mammals Could Aid Vast New Zealand Eradication Plan MIT Technology Review (Dan K)
These 'vertical forests' could transform a Brussels wasteland into luxury apartments Business Insider (David L)
Measles Outbreak Traced to Unvaccinated Border Staffers NBC (Dan K)
Excessive Radiation Inside Fukushima Fries Clean-up Robot Gizmodo
China?
The Chinese Embassy Told Durham University's Debating Society Not To Let This Former Miss World Contestant Speak At A Debate Buzzfeed (furzy)
Brexit
Brexit leaks could put journalists in prison The Times

Brexit transitional deal will lock UK into EU court, says Verhofstadt Guardian

Secret plan to tie Britain to EU after Brexit is being kept 'under the radar' Daily Express
The US concern for the rise of the Leftist forces inside the UK Labor Party during the Thatcherian era failed evolution
Martin Schulz, the veteran MEP challenging for Merkel's crown Financial Times
Russia Today Is Expanding In France And Preparing To Launch A French TV Channel BuzzFeed (furzy)
Greece hopeful of imminent EU debt deal despite German warning Guardian (Sid S)
Greek debt crisis: an existentialist drama with no good end in sight Guardian. From last week, still germane.
Big Brother is Watching You Watch
Russia Considers Returning Snowden to U.S. to 'Curry Favor' With Trump: Official NBC (Bill B)

What Happens to Communities When Streetlights Join the Internet of Things? DZone. Tony K: "Scorpion Stare, here we come."

Google AI invents its own cryptographic algorithm; no one knows how it works ars technica (Chuck L)
Trump Transition
2016 Post Mortem
Fake news, Russia and Comey: all poor answers to why Donald Trump won Guardian
Behind the Internet's Anti-Democracy Movement Atlantic (furzy). Important.
Don't Like the Ballot Measure Voters Approved? Just Ignore It, Some Lawmakers Say. Governing (Dan K)
Exclusive: Labor Department to delay, revisit fiduciary rule – sources Reuters (UserFriendly)
State lawmaker's solution for pregnant workers: 'You can quit' Think Progress (Chuck L)
Fake News
NYT: Unlike Russian Wars, US Wars 'Promote Freedom and Democracy' FAIR (Sid S)
Daniel Tarullo, Federal Reserve Regulatory Point Man, to Resign Wall Street Journal. This is a huge loss Tarullo almost singledhandedly got some serious reforms through.
Republicans Boost Wall Street Donors, Help Finance Industry Stop States From Offering Retirement Assistance To Workers David Sirota, International Business Times. Tony James of Blackstone, one of Clinton's top picks for Treasury Secretary, was pushing a similar idea; it was clearly a key element in a plan to turn Social Security over time into a welfare program rather than a universal benefit. Now that the Republicans are in the fore, will the Democrats oppose it or show their continued fealty to their Wall Street paymasters?
Class Warfare
Income share for the bottom 50% of Americans is 'collapsing,' new Piketty research finds MarketWatch. UserFriendly: "Quelle surprise!"

How the Democrats paved the way for Betsy DeVos World Socialist Web Site (Judy B)

Marathon Pharmaceuticals to Charge $89,000 for Muscular Dystrophy Drug After 70-Fold Increase Wall Street Journal

A Lone Data Whiz Is Fighting Airbnb — and Winning BackChannel (HH)

Finland's biggest trade union says a universal basic income is 'useless' Business Insider (David R)

The Cult of Work Hazlift. From 2015. Nikhil: "I think we are at a crucial time that commenter aab articulates perfectly. The problem is that we have two parts of the left that can't seem to talk to each other. Anyway I thought this article might be an interesting step in that direction."
Antidote du jour. Wayne W: "Our role model…"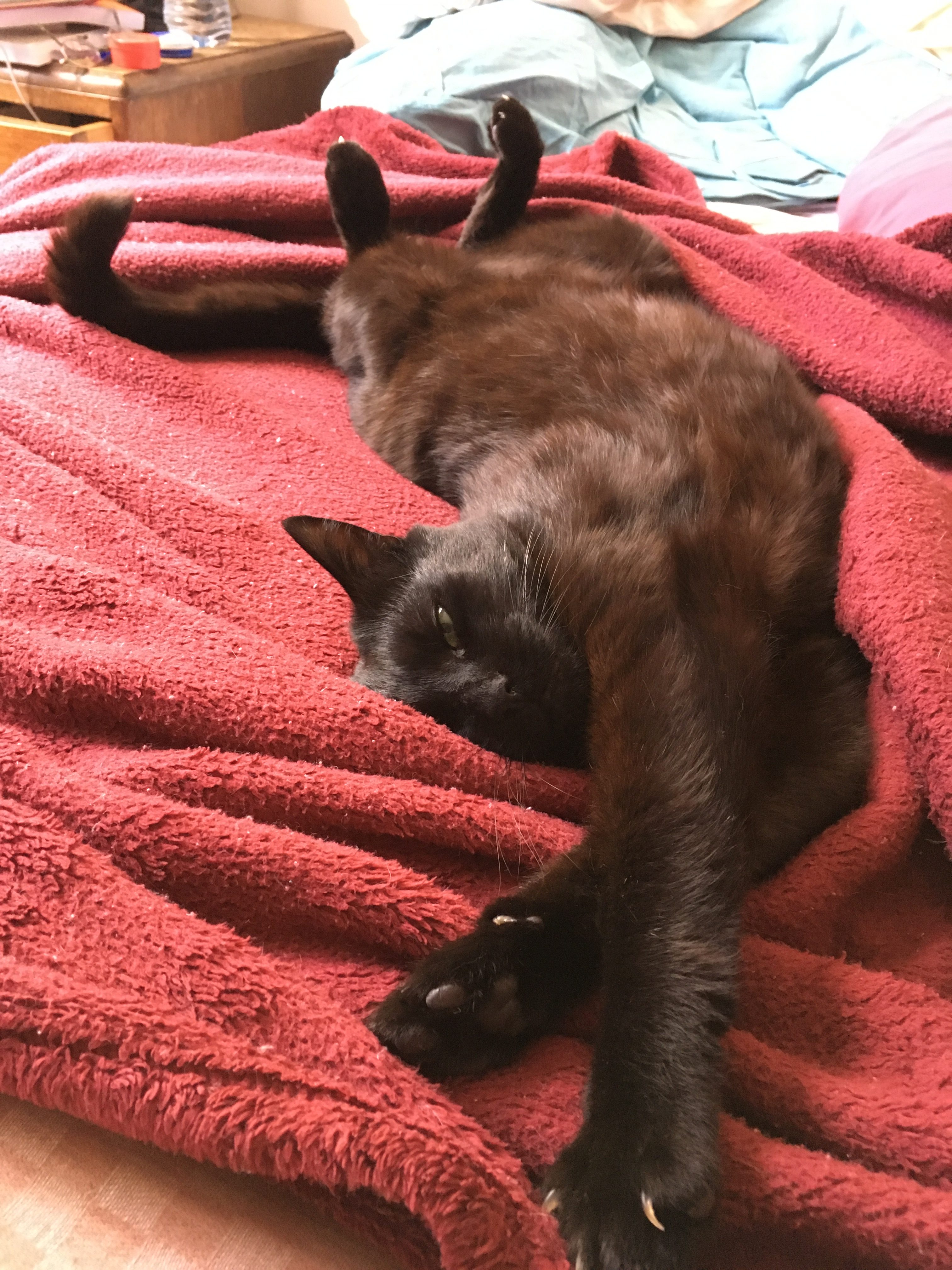 And a bonus video. Furzy sent this version of the story; it's confirmed by a report at the local news station WCMH:
Officer James Givens has served with the Cincinnati Police Department for over 26 years, but has never quite experienced anything like this before.
He was sitting in his patrol car in a parking lot when he got an unexpected visitor.
A goose came up to his car and started pecking on the side of it.
He threw food out for her, thinking that's what she wanted, but she didn't take it.
She continued to peck and quack, then walked away, stopped, and looked back at Officer Givens.
Then she came back to his car and pecked at it again. She made it very obvious that she wanted Officer Givens to follow her, so he finally got out of his car and did just that.
The goose led him 100 yard away to a grassy area near a creek. Sitting there was one of her babies, tangled up in a balloon string. The baby was kicking its feet, desperate for help.
Being wary of helping the baby on his own, and worried that the goose might attack him, Givens called for help from the SPCA, but no wildlife rescuers were available at the moment.
Luckily, Given's colleague, Officer Cecilia Charron, came to help. She began to untangle the baby, and the mother goose just stood there and watched, quacking. She didn't become aggressive, and just let Officer Charron do what she had to do to set the baby free.
It was like the mother goose knew they were helping. Once Charron untangled the baby, she put it down and it ran right to her mom, and they went right to swimming in the creek.
"It seems like something made up. It was just incredible," Givens said. "I honestly don't know why I decided to follow her, but I did. It makes me wonder – do they know to turn to humans when they need help?"
Charron teared up and said it was the highlight of her 24 years on the force.
See yesterday's Links and Antidote du Jour here.