A Bee Mogul Confronts the Crisis in His Field NYT
These seven alien worlds could help explain how planets form Nature
Giving weight to Darwin's theory of 'living fossils' Science Daily
A New Era of Central Banking? Philip Pilkington, Econintersect
Brussels and ECB divided by Monte dei Paschi's capital proposals FT
There's finally a commercial use for blockchain tech in finance Quartz. Private equity (?!).
Big Banks Declare War on Venmo Bloomberg
BREAKING: Exxon to Leave Up to 3.6 Billion Barrels of Tar Sands/Oil Sands in the Ground The Energy Mix
Trade Developments in 2016: Policy Uncertainty Weighs on World Trade (pdf) World Bank
The left's Brexit dilemma Stumbling and Mumbling
Polls are still reliable, and they show Marine Le Pen losing The Economist
Martin Schulz takes aim at 'sacred cow' German economic reforms FT
Syraqistan
Russia asks world powers to pay for Syria rebuild FT

Yemen: Riyadh Pledged $10 Billion For Reconstruction, Yemeni President Says Daily Mail

Tearing the Historic Fabric: The Destruction of Yemen's Cultural Heritage LA Review of Books
China?
China's H7N9 bird flu measures came too late, experts say South China Morning Post (J-LS).

China's $9 Trillion Moral Hazard Is Now Too Big to Ignore Bloomberg

33,000 gather in support of Hong Kong officers jailed for beating up Occupy protester Ken Tsang South China Morning Post
#NoDAPL
Dakota pipeline protest camp nearly empty as holdouts face removal Reuters and Pipeline fights move from Dakota prairie to Louisiana bayous Reuters
"There Is Regulatory Capture, But It Is By No Means Complete" Kenneth Arrow (Interview), Pro-Market
Q: Perhaps the way to fix the American health care system is simply to adopt the [single payer] UK model?

[ARROW:] I would say the Canadian model, rather than the UK model. But it's so politically out of the question I don't even think about it.
Thanks, Obama!
Health Care
Republican Health Proposal Would Redirect Money From Poor to Rich NYT

Insurers May Get More Time to Opt Into Obamacare in 2018 Bloomberg
2016 Post Mortem
A plutocrat honestly explains the new politics of America Fabius Maximus
Trump Transition
Republicans Confront Protesters at Explosive Town Halls Nationwide Vanity Fair.

Lambert here: I'm all for civic engagement! I'm skeptical (and at this point highly counter-suggestible, I admit) for four reasons: 1) The people who attend these town halls are the people who can attend these town halls, meaning: Not those on the night shift, not those who don't control their work schedules, not those who can't afford car-fare and secure childcare, and mostly for those who are comfortable formulating questions and follow-ups in public settings. That is, the "protesters" skew 10%, Clinton's base. 2) To the extent that the protests do not bring new (Democrat) voters into the electorate — either unregistered or repelled — these protests can only appear as mere venting by a base that, as the last eight years have shown, is ill-equipped to secure and retain political power at the national level, or moral authority, for that matter. 3) To the extent that the protests are about Restoration — #SaveNeeraTandensRiceBowl #SaveTheACA as very much opposed to #MedicareForAll — and reinforcing crazypants groupthink orthodoxy like war with Russia, their effects on the body politic are likely to be at best neutral and quite possibly malign. 4) In general, we note the lack of policy focus in all this #TheResistance material, showing a resolute unwillingness on the part of the Democrat nomenklatura to even consider rethinking its losing strategies and tactics. That said, once again, I'm all for civic engagement, and I'd love to be wrong! Readers, have any of you attended a town hall? If so, what happened?

Trump to seek jobs advice from firms that offshore U.S. work Reuters

New EPA head is awfully friendly with the industry he should regulate, emails show The Verge

* * *

The Federal Government's Reversal: Let the States Deal With Transgender Kids The Atlantic

Trump administration scraps Obama transgender-rights directive Politico

Waiting for the Supremes: High Court's Decision in Gloucester County to Determine Validity of ACA Section 1557 Gender Identity and Transgender Services Rules C&M Health Law. There's more at stake than Title IX.

* * *

Why Trump's Immigration Crackdown Could Sink U.S. Home Prices Bloomberg

Immigration and Wages Ian Welsh

* * *

The Foreign-Policy Establishment Defends Itself From Trump The Atlantic (Re Silc). The Blob (original report from Brookings) answers the question: "What are your demands?"

The War Hawks Rolled Donald Trump Moon of Alabama

McMaster May Reorganize Trump's Foreign Policy Team Once Again NYT

The Duty of General McMaster The American Conservative. "Like German militarists in 1917, American militarists in 2017 fight on because they lack the capacity to imagine an alternative. In policymaking circles, war has become a habit." I've said that Trump's personality flaws are more similar to Kaiser Wilhelm II's than Hitler's. You should not find this reassuring.

* * *

Justin Amash Emerges as Leading Critic of Fellow Republican Donald Trump WSJ

Susan Collins Implies She Could Be a Swing Vote in SSCI's Investigation of the Russian Hack emptywheel. I dunno. District 2 (University of Maine) went for Trump. District 1 (Portland, a Boston suburb. Kidding!) went for Clinton. Collins is the quintessential Republican moderate, but does she need to be anything more than a revolving heroine?

Sen. Susan Collins develops pivotal, but uncomfortable, role as check on Trump Portland Press-Herald. "'The advantage for those not following the herd is that they will have some leverage because few people are moving over to the other side,' says Steffen Schmidt, a political science professor at Iowa State University. 'Right now Collins can probably hold Trump hostage for a vote and get a yuuuge new naval facility built in Maine for her vote.'" Exactly.

NPR has created a team devoted to covering President Trump's conflicts of interest Poynter. Of course, if NPR had created such a team to press for throwing the banksters in jail in 2009, there might not even be a President Trump. And once more: The problem with Trump isn't the vacuous liberal framing that he's "conflicted," as if the Democrat Party weren't; it's that Trump is an oligarch, along with much of his cabinet, and rule by the rich is conflicted by definition.
Ex-CIA officer jailed in Portugal for her alleged role in kidnapping a terrorism suspect WaPo.
Class Warfare
Are We Spoiling Our Kids with Too Much Praise? JSTOR Daily (MT). MT: "Makes me think about the difference about poor schools and some schools for the elite: in poor school you learn mathematics, in elite school you learn to think like a mathematician." And in the uber-elite schools, you learn how to simulate thinking like a mathematician. That's what the economics department is for!
The Greatest Living Economist Has Passed Away: Notes on Kenneth Arrow Part I A Fine Theorem. Arrow was a fine prose stylist, and not a mathy obscurantist.
Code-Dependent: Pros and Cons of the Algorithm Age (pdf) Pew Research Center
A Muddle of Mind and Matter The Archdruid Report
NASA's longshot bet on a revolutionary rocket may be about to pay off Ars Technica (CL). Interesting!
Antidote du jour (via):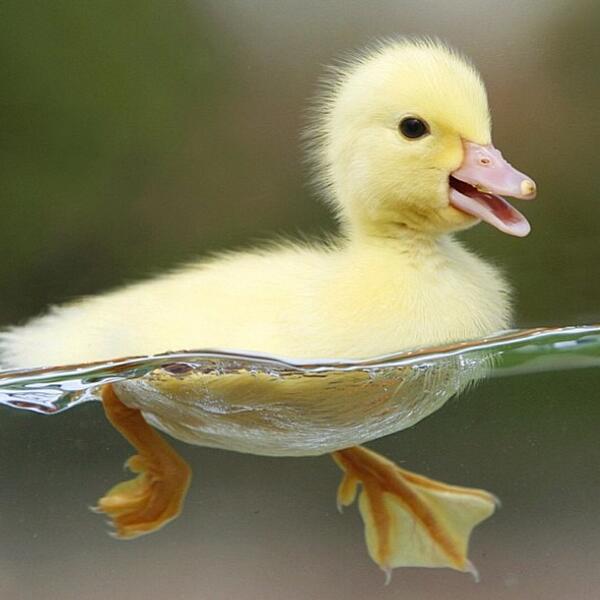 See yesterday's Links and Antidote du Jour here.