You'll never want to buy synthetic clothing after watching 'The Story of Microfibers' Treehugger
Remembering Tristan Voorspuy, one of the last stylishly mad people in Kenya Spectator
So You've Been Contacted By Aliens, Now What? Motherboard
Yes, Your Sleep Schedule is Making You Sick NYT
New bill takes aim at men's masturbation habits San Francisco Chronicle
2016 Post Mortem
When Nothing "Left" Is Left The People Will Vote Far Right Moon of Alabama

Camille Paglia Predicted 2017 New York. Love her, hate her, sometimes completely bonkers, sometimes right on point (e.g., on the Clintons). I confess I find her rants to be a guilty pleasure.  And I'm with her on disdaining the horrible pink pussy hats.
Tim Berners-Lee: I invented the web. Here are three things we need to change to save it Guardian
How a 94-Year-Old Genius May Save the Planet AlterNet
Time To Revisit The Two Cultures Standpoint. A mentor directed me to C.P. Snow's essay during my first year as an MIT undergraduate, and it's always stuck with me.
When a hippo is angry, even other hippos get out of the way BBC
Parts From Hell Jacobin
Attempts to honor Obama legacy generate fury Politico. Moi: As well they should. Can't wait to see what you, dear readers, have to say about this.
SCHOLARLY DOUBLE STANDARDS AND THE AMERICAN PRESIDENCY War on the Rocks. Much more interesting than the dull headline suggests.
Scandal-Free Obama The American Conservative
Brexit
Dutch Election Upended as Turkey Dispute Seen Boosting Wilders Bloomberg
How I help my children navigate their incredible life journeys FT. How I will miss Lucy Kellaway when she quits the FT later this year (IIRC, to retrain as a maths teacher).
You're Not Busy, You're Just Rude WSJ
New York's Vast Flop NYRB
Syraqistan
Yemen is a complicated and unwinnable war. Donald Trump should stay out of it Independent. Patrick Cockburn's latest.

DEATH IN AL GHAYIL The Intercept

Theresa May wants British people to feel 'pride' in the Balfour Declaration. What exactly is there to be proud of? Independent. Although this is from last week, I always make time for Robert Fisk.
Big Brother IS Watching You Watch
Use of high-tech tool to locate shooters may greatly expand in California under proposed bill LA Times

Scrutiny Intensifies on the Warrantless Collection of Americans' Communications MIT Technology Review
This troubled, covert agency is responsible for trucking nuclear bombs across America each day LA Times
Trump Transition
Many foreign tourists say they're afraid to visit the US after Trump travel ban Stuff NZ

THE MEMO: For Trump, an early test of leadership The Hill
New Cold War
Hillary Clinton's team met with Russian ambassador, says Kremlin spokesman, as he warns against 'hysteria' Daily Telegraph

Diplomats warn of Russia hysteria The Hill

US-Russia Relations 2017: Hacking Claims Affect Prospects Of Improving Relations, Kremlin Spokesman Says International Business Times
Inside New York's Pension-Fund Scandal: What Went Unchecked WSJ
Imperial Collapse Watch
The Empire should be placed on suicide watch Vineyard of the Saker
India
Iceland to lift capital controls in return to financial markets FT
China?
WHY SAUDI ARABIA, CHINA AND ISLAMIC STATE ARE COURTING THE MALDIVES SCMP
Dipole: the 'Indian Niño' that has brought devastating drought to East Africa The Conversation
Class Warfare
AT&T allegedly "discriminated" against poor people in broadband upgrades Ars Technica

2 of a Farmer's 3 Children Overdosed. What of the Third — and the Land? NYT

Rubber and Heroin in a Dying City The Baffler
Fake News
Now even high school journalists are getting smeared with 'fake news' claim Columbia Journalism Review
Migrant Watch
Short Cuts LRB
Antidote du jour: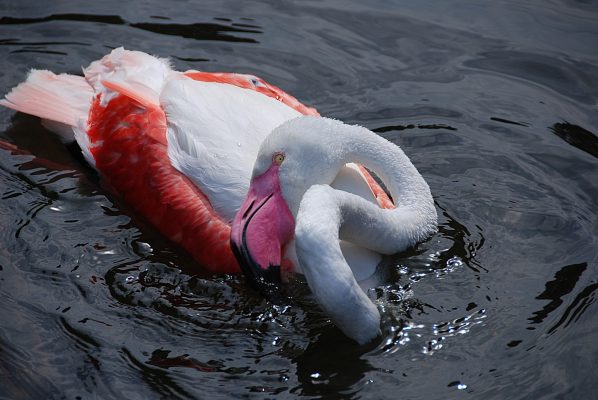 See yesterday's Links and Antidote du Jour here.