Who Killed the Finest Soybean Soil in the World? AgWeb
Why American Farmers Are Hacking Their Tractors With Ukrainian Firmware Motherboard (DK).
Monsanto Weed Killer Roundup Faces New Doubts on Safety in Unsealed Documents NYT. "I'm suddenly consumed with the overwhelming sensation that I'm covered with some sort of film…."
How Americans Think About Climate Change, in Six Maps NYT
The Extreme Temperature Index: Identifying Which Records are Most Significant Weather Underground
Waning global appetite for coal-fired power raises climate hopes FT
Markets hit by biggest decline since before Trump's election FT. "Uncertainty over healthcare overhaul fuels concerns about pro-business agenda." Trump told the House loons they should wait a year, but they wouldn't, and he needs their votes in case the Democrats decide to try for selecting President Pence, so here we are!
The Trump Honeymoon Is Over: Markets Are Now Scared His Promises Won't Come True NBC
Ally Financial Issues Profit Warning Over Used Car Prices: Jamie Dimon Says "It's Not Systemic" MishTalk
Payless Is Said to Be Filing for Bankruptcy as Soon as Next Week Bloomberg
Sears and Kmart owner says 'substantial doubt' it can stay in business USA Today
Airlines Want Protectionism – U.S. Bans Laptops, Tablets On Competition's Flights Moon of Alabama
Brexit
Goldman, Morgan Stanley Signal London Job Moves Ahead of Brexit Bloomberg

What German unification teaches the doomsayers of Brexit FT. "One of the lessons from German unification is that if the political will is there you can make anything happen." How Nietzschean…
China?
North Korea missile test fails, U.S. and South say, as tensions simmer Reuters
Is the Indian Nuclear Doctrine Evolving? The Wire. Some damn thing in the Himalayas….
Health Care
Our Famously Free Press
Crisis at the Independent Journal Review after Rex Tillerson's Asia trip: Report Salon (DK). Weird headline, since the "crisis" has nothing to do with Tillerson, but rather with a Judy Miller-style CT-esque kerfuffle. For grins, here is the Tillerson hagiography piece at IJR.

Q&A: How The Guardian is working to burst the media bubble Guardian. It's telling that J.D. Vance is the darling of the Acela Corridor, while Chris Arnade is in the Guardian.
New Cold War
Fact Checking Wikileaks' Vault 7: CIA Hacking Tools Revealed (Part 1) Another Word for It (part 2).
Edward Snowden's Hong Kong barrister authenticates hotel records debunking mystery gap claim Charlie Savage. Claim made by Edward J. Epstein.
Newly Obtained Documents Prove: Key Claim of Snowden's Accusers Is a Fraud The Intercept. Greenwald's version of the same story.
Trump Transition
How Indian IT companies are devising strategy to beat Donald Trump's visa ban The Economic Times (J-LS).
Why open borders are crucial for innovation WaPo
Much of What We Think We Know Is Wrong Der Spiegel. No doubt, but covers the migration debate.
Class Warfare
No Sympathy for the Hillbilly Frank Rich, New York Magazine. I'm going to take a blowtorch to Frank's soufflé for Monday, so I'd be interested in your reactions to this piece.

Trump has no idea how to tend his garden Garrison Keillor, WaPo. "And now, years later, you realize that writing a column of 750 words is not so different from hoeing."

The smug style in American liberalism: It's not helping, folks — but there's a better way Salon and Liberal shaming of Appalachia: Inside the media elite's obsession with the "hillbilly problem" Salon. When you've lost Salon….
Dozens of Mich. water systems top Snyder's lead limit Detroit News
South Africa's San people issue ethics code to scientists Nature
The Brain Takes a Guided Tour of London Scientific American (CL).
David Rockefeller & October Surprise Case Consortium News
Antidote du jour (via):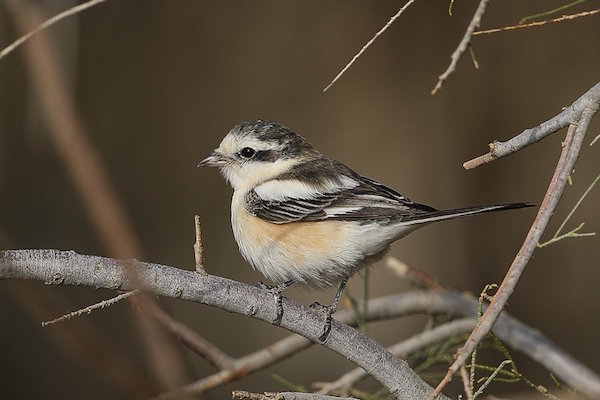 See yesterday's Links and Antidote du Jour here.