A tipping point in refreezing accelerates mass loss of Greenland's glaciers and ice caps Nature
Giant Tsunami on Mars Caused by Asteroid Impact National Geographic Australia
Pepsi, McDonalds, Nestle, other major brands implicated in illegal destruction of critical elephant habitat Salon
Caterpillar to Close Aurora, Ill., Plant, Lay Off About 800 WSJ
Yup, Rockets Need Insurance, Too. But Way More Than the Feds Think Wired (Re Silc).
The Shame of Germany's Ship Owners Handelsblatt. Stupid money from German banks, subsidized by the German government, leads to shipping overcapacity, "solved" in part by shipbreaking, at the cost of third-world workers' lives, as detailed at NC here. "This is not a bloodless process," as Obama once remarked.
Berlin museum director responds to shocking giant coin theft Deutche Welle
Syraqistan
Stratfor explains why we are fighting in Yemen's civil war Fabius Maximus

Civilian Casualties in Iraq, Syria Undercut US Victories Military.com
France's Socialists Are Losing to a Communist Foreign Policy
Spain drops plan to impose veto if Scotland tries to join EU Guardian
In Paraguay, 2 Fired After Opposition Member's Death, Riots AP
China?
India and Pakistan Escalate Nuclear Arms Race WSJ
Health Care
I-85 Collapse
I-85 collapse: Three arrested after major fire under Atlanta highway CNN. Alert reader Bob comments on the engineering aspects of elevated highways. Extracted and condensed from mail:

At normal temps, concrete and steel are compatible. But, as you apply fire, there will be locally very different rates of expansion. A bridge deck will literally get bigger, by quite a bit. Walk over some bridges in NYC during the winter, snap a picture of the expansion slots in the winter, then look at that same joint/slot on the hottest day of the summer.

How that leads to the overpass falling [in the fire]: It could be the the expansion of the bridge deck moved the top of some of the support columns. They weren't vertical anymore. Those columns also have to be dead vertical, or near it. They are supporting HUNDREDS of tons.

It's stick-building 101.

The deck segments aren't even meant to be "bonded" to each other. Ideally they have nothing connecting them. In reality, a few bolts that were never meant to carry the weight of the span. This is the edge of the deck segments. Normally, this is where you figure for expansion. You don't join the segments.

Stonehenge.

That's the way to model this. Used the same building technique. 1 horizontal stone supported by 2 vertical columns. The horizontal stone is only sitting on half of the column, so that the column can support another horizontal stone next to it.

Now put a tiny bit of space between the horizontal stones, for expansion.

Now, assume it's not a circle, but a line, with one end fixed. Now, make 2 of the stones longer. Longer. Longer….

In a circle, the forces might balance each other out and keep the horizontal stones over the middle of the columns. The top of the columns would move slightly away from the center.

In a line, with the fixed point (the abutment/anchor) they all have to move away from the anchor, after the expansion joints are filled.

3 spans further away from the abutment/anchor and there may have been enough expansion space figured in. Right there, where the fire happened, there wasn't. As soon as the expansion moved past its pre-figured max (gap space) the joint* was moving above the column toward the edge of the column.

*not a joint, but as a figure of speech. joint has a specific meaning in this context. The two spans would have to be joined, which they are not in this instance. If they were "joined" there wouldn't be any expansion space.

And on the plastic pipes under the the highway that fueled the fire:

They normally rate bridges for fires, but they also normally don't assume it will be a long fire. How is a fire likely to start under a bridge? A car accident? Worst comes to worst, move the cars, then put the fire out. Even if you don't put the fire out, you're only dealing with a max, a few hundred pounds of fuel, which shouldn't be able to burn for very long.

The pipes under that bridge can't be moved quickly. They probably arrived on multiple (dozens?) trucks, and were stacked, with purpose, on top of each other. … The amount that is there in Nov is on the order of 10-15 trucks worth. Not a huge amount of pipe, if it were steel, but it's plastic. It's all fuel.

Georgia Has Too Damn Many Counties and That's Contributed to Atlanta's Traffic Disaster New York Magazine (JH). Rather like St Louis municipalities….
Oroville Dam documents kept secret by state, federal officials Sacramento Bee (MK).
Imperial Collapse Watch
The Bitter Fruits of Wilsonianism The American Conservative

With Trump approval, Pentagon expands warfighting authority AP

Videos of Force-Feeding at Guantánamo Will Stay Secret, Court Rules Charles Savage, NYT
New Cold War
Master class in trolling:

?? April Fools?!

'Press 2 if hackers needed': Russian FM April Fools voicemail leaves US media unamused…

LISTEN: pic.twitter.com/9Ing0MERnY

— NIRP Umbrella (@NIRPUmbrella) April 1, 2017

Trump Presses Unsubstantiated Spying Claims, Again Criticizes Media WSJ. Substantiated claims are noticeably thin on the ground.

Here's what we know so far about Team Trump's ties to Russian interests WaPo but compare Why the Comey Hearing Was Frightening to a Russian Leonid Bershidsky, Bloomberg.

Intelligence official who 'unmasked' Trump associates is 'very high up,' source says Fox News. Elite infighting in the intelligence community, then.

Mark Cuban: Trump couldn't have pulled off Russia collusion The Hill (DK).

A Brief Thought: Despinning Michael Flynn, Again Nina Illingworth Dot Com

Trump: Flynn 'should ask for immunity' in Russia 'witch hunt' The Hill
U.S. sweeping up Russian hackers in a broad global dragnet McClatchy. Hmm.
Trump Transition
2016 Post Mortem
Sanders criticizes Clinton campaign, Democrats at Boston rally CNN [gasp].

[Sanders] ran through Democratic losses in recent years — checking off the Republican-controlled House, Senate, governor's offices and state legislatures — before saying that Republicans are "a right-wing extremist party who has an agenda that most Americans soundly and roundly disagree with."

"How in God's name do they win elections?" Sanders said. "And the reason is, in my view, that the time is long overdue for fundamental restructuring of the Democratic Party. We need a Democratic Party which is not the party of the liberal elite but a party of the working class of this country."
Class Warfare
At U-Va., a 'watch list' flags VIP applicants for special handling WaPo. Legacy admissions turn credentials into something like inheritable property rights.

Nobody Trusts The Process More Than America's Most Prominent Young Socialists Deadspin

GDP Grows But Job Security Falls: Only 16% Indians Earn Regular Wage IndiaSpend
Functional Finance and the Federal Debt (PDF) Abba Lerner, Readings in Fiscal Policy (Re Silc). A useful classic in plain language.
Sri Lanka can become a 1st World Nation The Sunday Times Sri Lanka
Antidote du jour (via):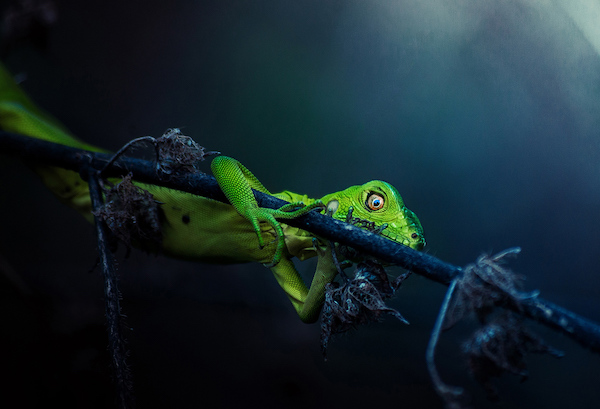 And an anti-antidote (Richard Smith):
Can you dig it? Badger captured on camera burying cow MSN
See yesterday's Links and Antidote du Jour here.